Once you have clicked into an individual document, navigate to the

 icon at the top of the page to apply individual assignments or endorsements.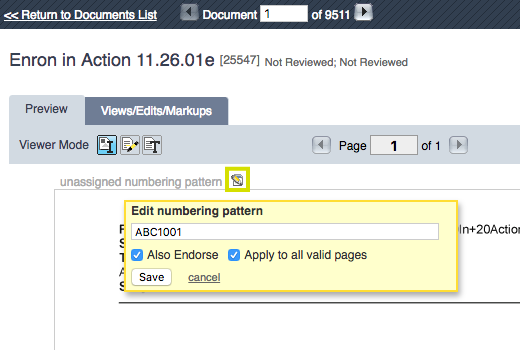 Enter the Bates number of the first page, then choose from the following options:
Also Endorse - Select this option if the document also needs to be stamped. If the document has been stamped already, leave unchecked.
Apply to all valid pages - By selecting this option, Nextpoint will take the first number and assign the remaining pages sequentially.
When finished, press "Save" and the document will begin processing.
If you would like to bulk apply endorsements to an entire folder, follow the steps here.