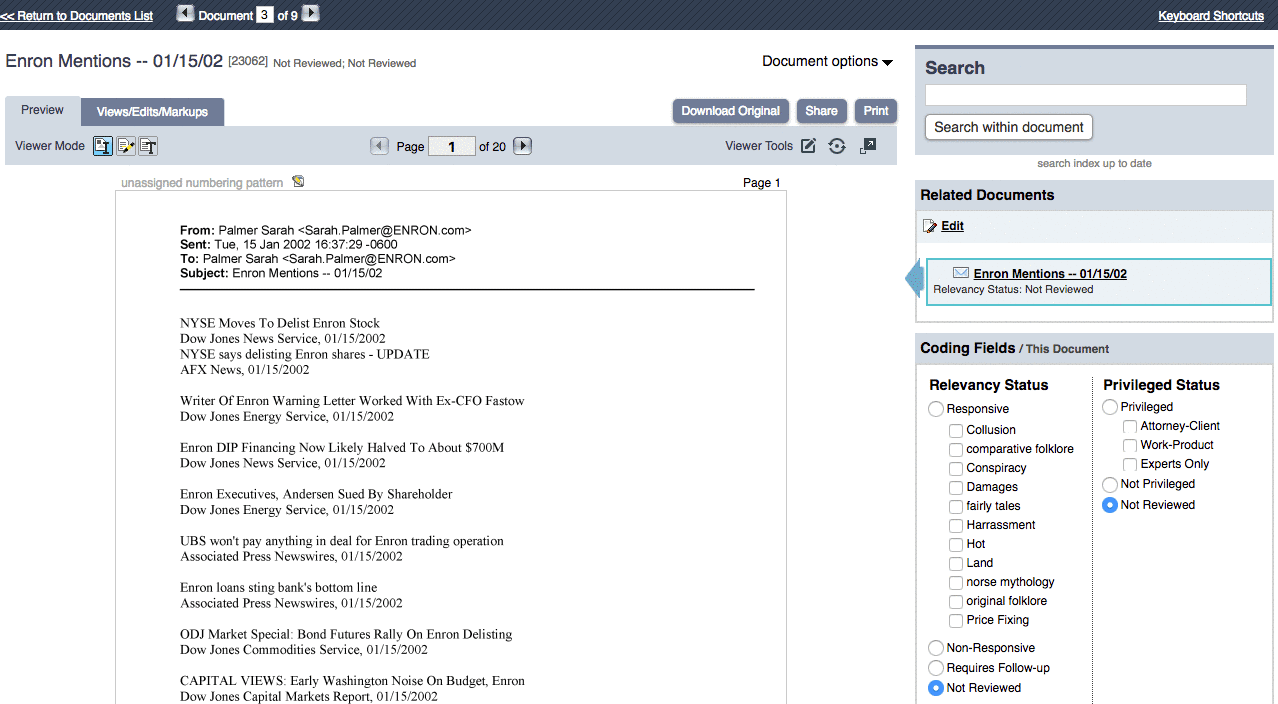 When viewing a document, navigate to the to Document options dropdown and select View document pages. In the pop-up you will see the list of pages in that document.
Click the red delete icon to the left of the pages you want to remove and the document will be automatically updated. 
You can also move pages within a document if necessary by selecting the move icon to the left of the page to drag and drop pages in the order you would like.