Please note: Nextpoint has released File Room, a secure, easy drag and drop feature that will upload large sets of data. This change will make it easier for non-technical users to upload data to their Nextpoint database and remove the need for Transmit for uploading. To learn more about your File Room, click here.
Installation
1. Download and install the Transmit for Amazon S3 client.
---
Setting Up Transmit
1. Open Transmit.
2. Choose "Amazon S3" from the tabs on top of the right hand side.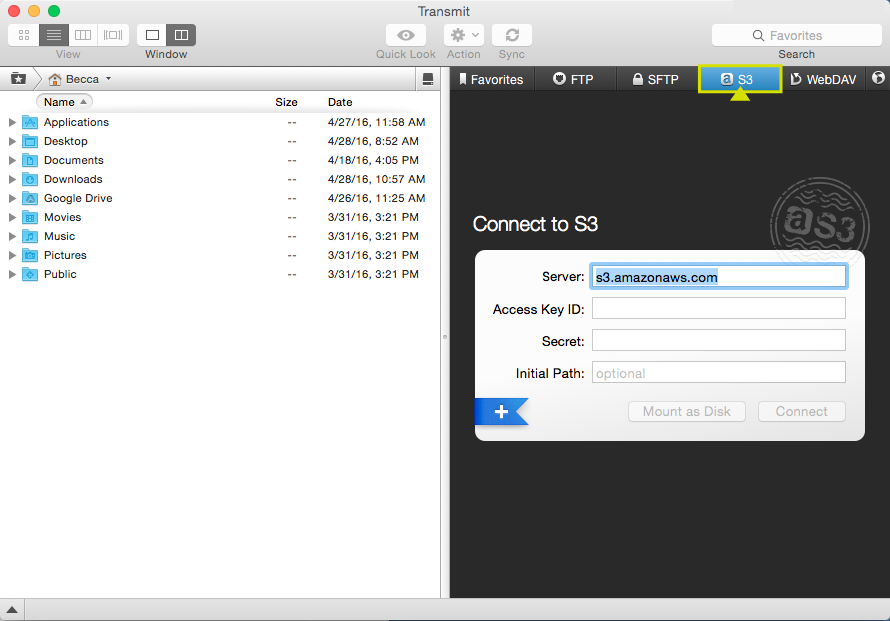 3. Fill in the "Connect to Amazon S3" form. All of these credentials can be found by going to SETTINGS > Import tab in Nextpoint. They will be displayed in the File Room section.
Access Key ID
Secret Access Key
Initial Path (named File Room path in Nextpoint)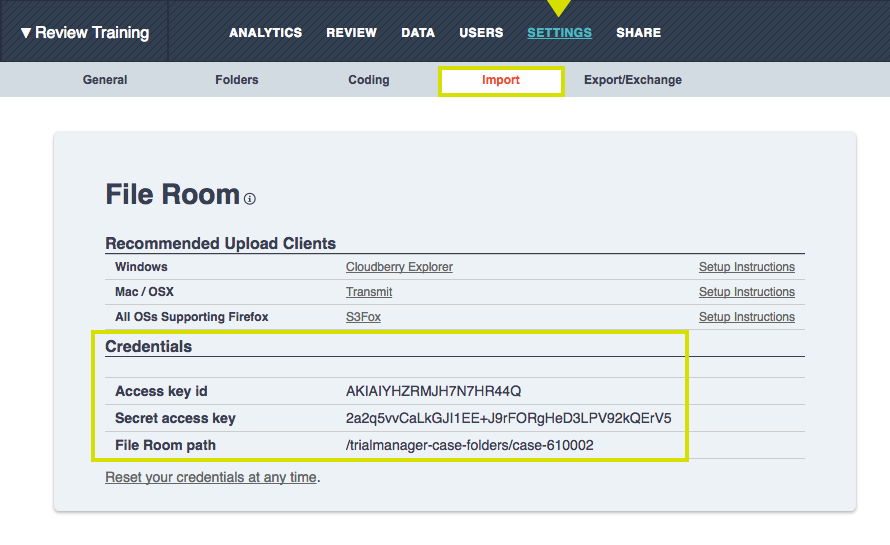 4. Click "Connect".
5. In the main menu, choose Transmit > Preferences.
Select the Cloud tab.
Select Default in the left pane and click the + (plus) symbol on the right-hand side.
In the Name field, enter:  x-amz-server-side-encryption
Double-click on the Value field and enter:  AES256
Close the Preferences window.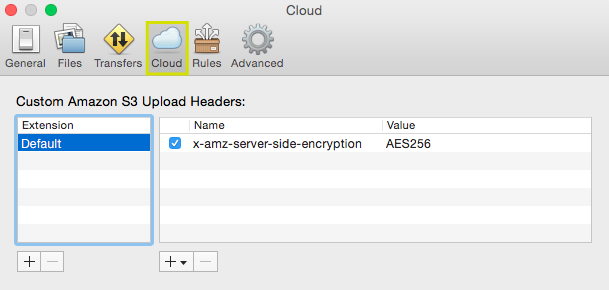 6. You are now connected to your File Room and can begin transferring files by dragging them from the left side of the Transmit screen to your File Room on the right side.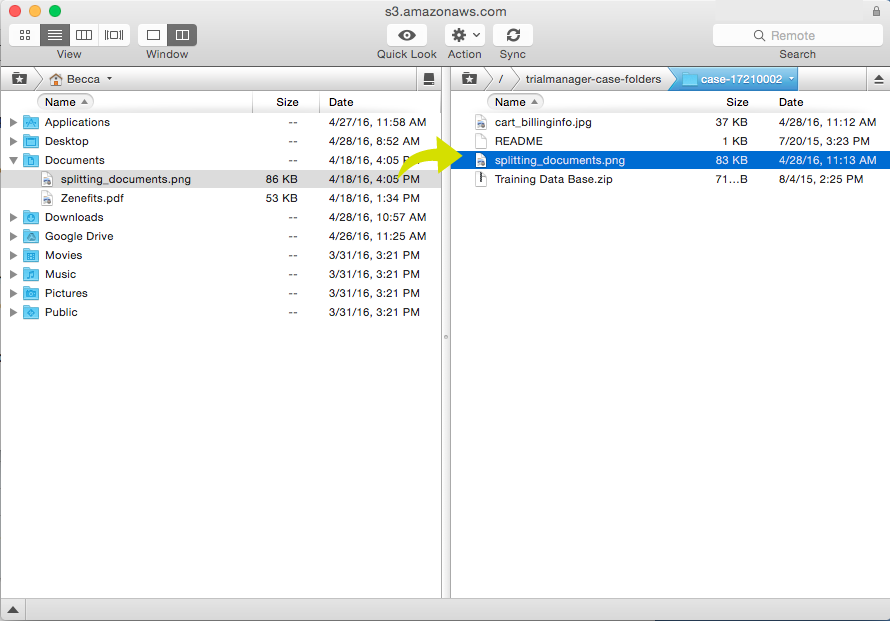 ---
Importing Your Documents into Nextpoint from Transmit
Once these files have been transferred in Transmit, they can be imported into Nextpoint by following the instructions below.
1. Select Import Files. (This will be in slightly different locations in Prep and Review):
Prep: DOCUMENTS > "Import Files"
Review: DATA > "Import Files"
2. Click "Add File From File Room". For more information on using your File Room, click here.
3. Select the folder you would like to import, and click "Add selected file(s) to list". All of the files within the selected folder will be imported.
4. After the files appear on the right side, click "Finalize Selection". 
5. When back to the main import screen, select "Import Files".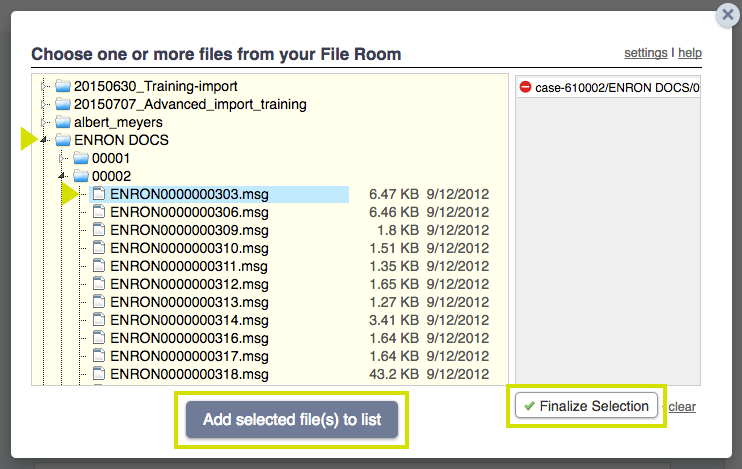 6. You will receive an email notification with the results. You may view the batch details by clicking Import/Export at the top of the landing page.