When viewing the document itself, click on the Markup tool in the Viewer Tools section to open the redaction interface.

Move and resize the box then simply click the Redact button and add your redaction reason, style and optional note. The page will be reprocessed to place the redaction boxes, which will display the Redaction Reason. To learn how to create Redaction Reasons, click here.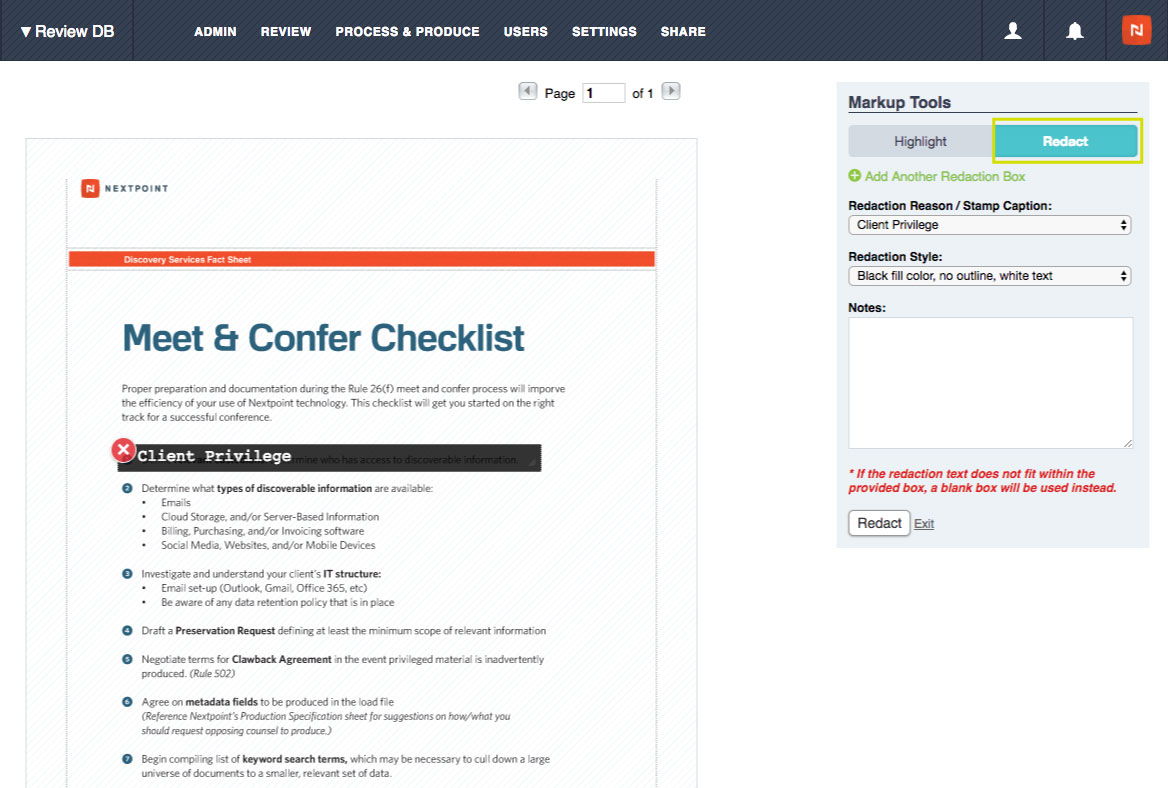 You can add multiple redaction boxes to one document. Once you have highlighted or redacted your document, quickly find all highlights and redactions for that particular document listed by corresponding page in the "Image Markups & Page Notes" section of the sidebar.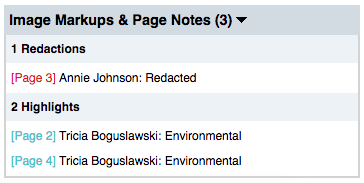 For information on removing redactions, click here.
Return to Review Workflow