*This functionality is available for Advanced users only.
There are several ways to create a folder in Nextpoint.
1. If no folders are set-up in your database, you will have the option to create a folder by selecting the REVIEW tab and clicking "Create Folder". Following this step, you will be taken to a screen to create a new folder.
2. If there are already folders set up in your database, and you would like to another, at the top of the home page select SETTINGS > Folders, then click "Create New".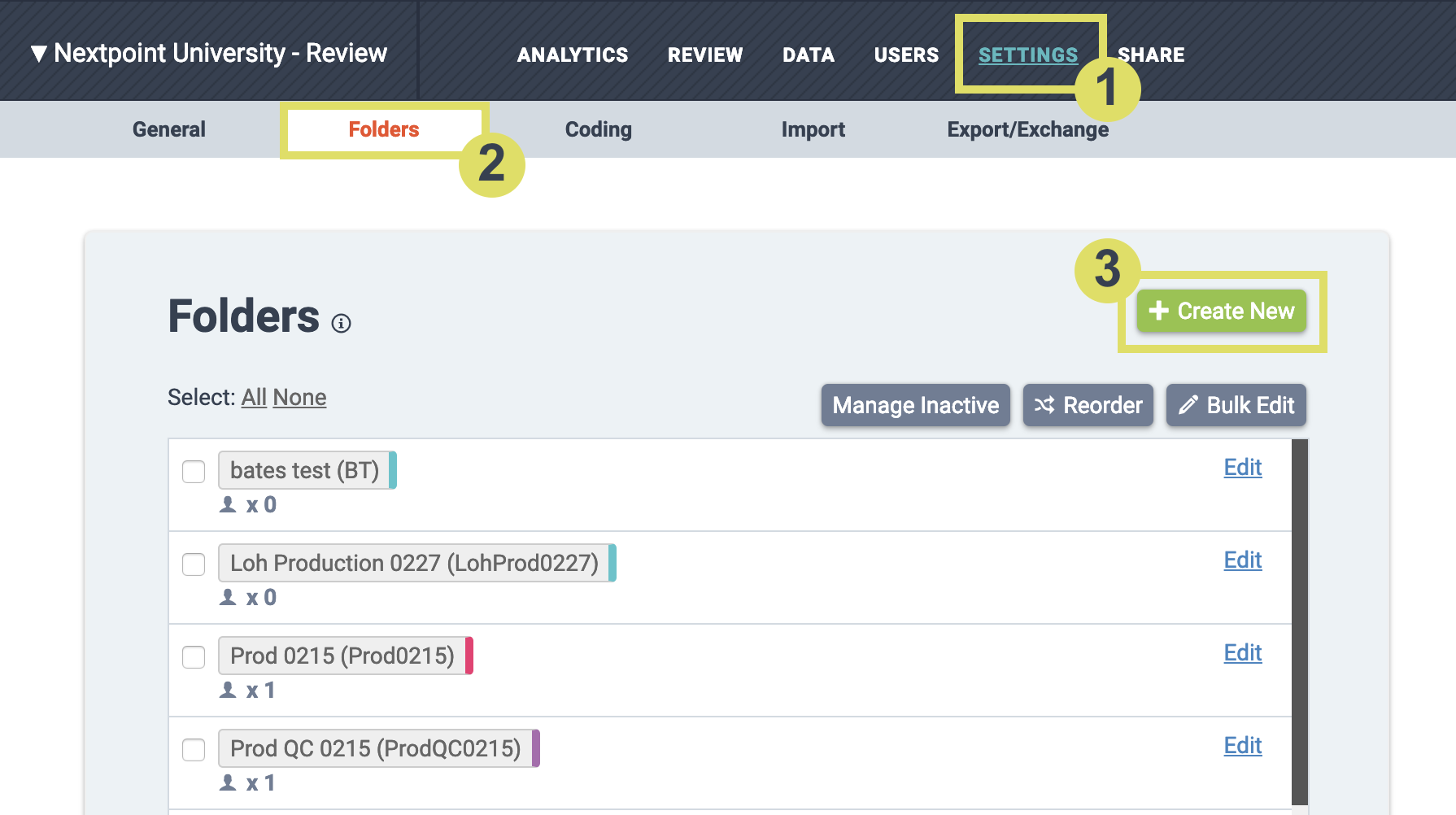 Choose a Name and Abbreviation for your Folder, assign a color, and click "Create".
Users with Reviewer accounts can only access documents in Folders that they have been assigned to.
To assign, un-assign, inactivate or delete users, click the box next to the Folder you would like to edit and select "Bulk Actions". This is also the process you would use when un-assigning users, and inactivating or deleting folders.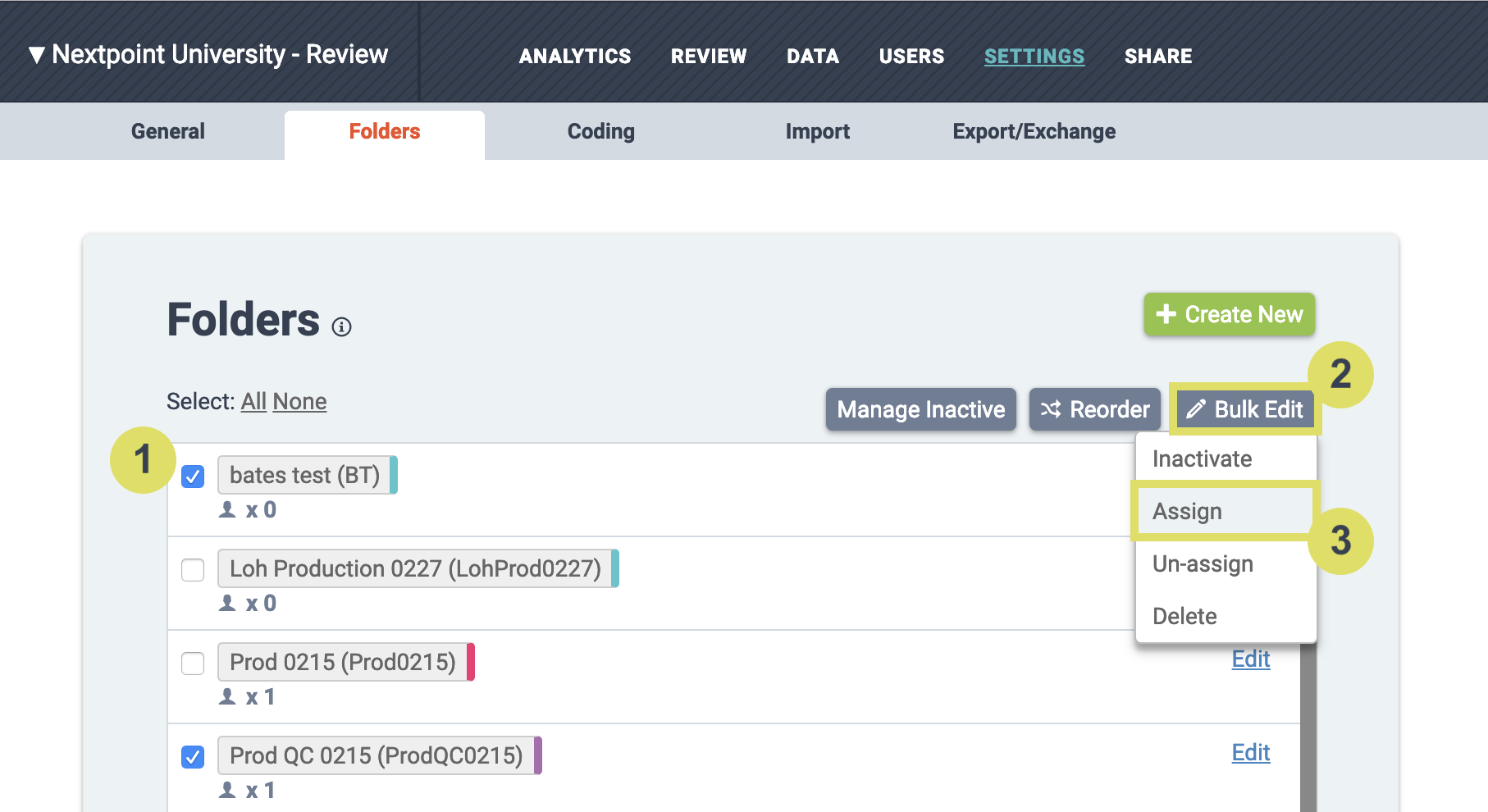 Select the box next to the users you would like to assign and click "Assign".
If you would like to edit a folder, click "Edit" to make your changes.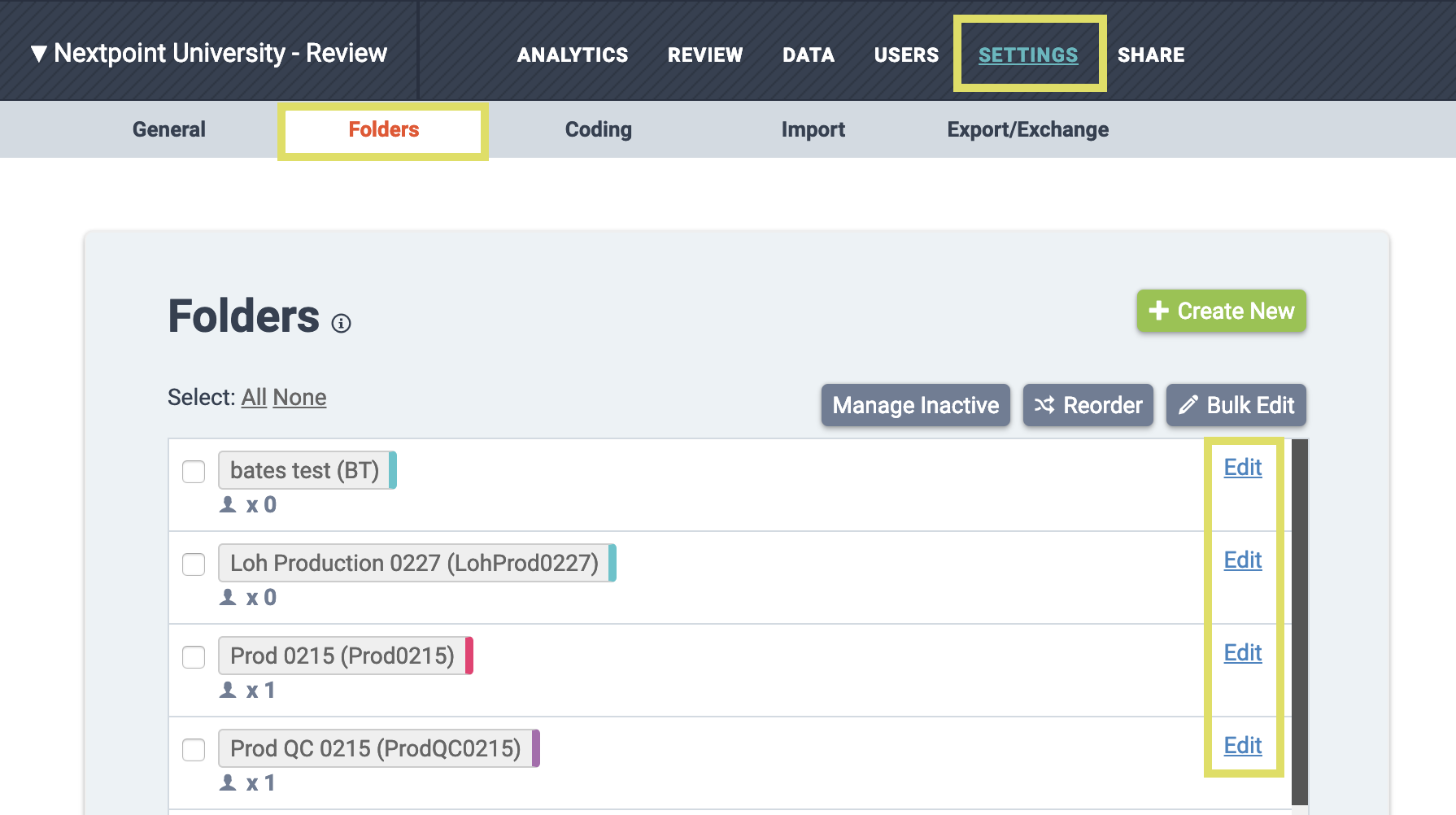 There is no limit to the number of Folders you can create. Check out our blog post about this.
Return to Review Workflow