*This functionality is available for Advanced users only.
You can create custom Redaction Reasons which will display in redaction boxes, and will be listed in privilege/redaction logs.
In Review, navigate to the the top of the home page and go to SETTINGS > Coding, scrolling down to the Redaction Reasons section. You can "Create New" to create a new Redaction Reason and Reorder the way the reasons will appear.
The aforementioned setting is available in Prep via More > SETTINGS > Documents.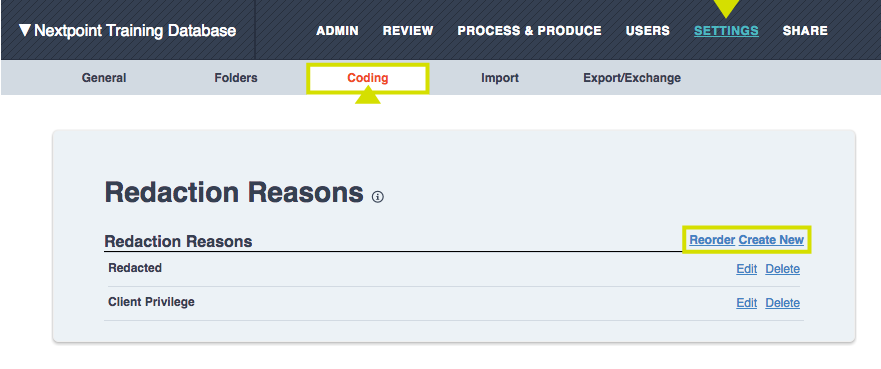 Give the new reason a name, then click "Create".
The new Redaction Reason will now be available in your redaction interface. For more information on adding redactions, click here.
Return to Review Workflow