To view the image markups made to a document, click the Views/Edits/Markups tab.
The Redaction History and Highlight History section will have information on the markups.
Click the to remove an individual markup, or
Click "Remove All Redactions" or "Remove All Highlights" to remove them all.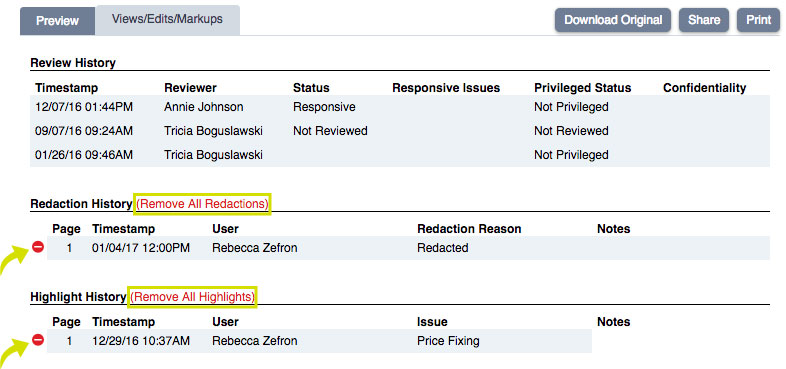 A pop-up window will ask for an explanation for the redaction or highlight removal, enter the text, and click "Remove".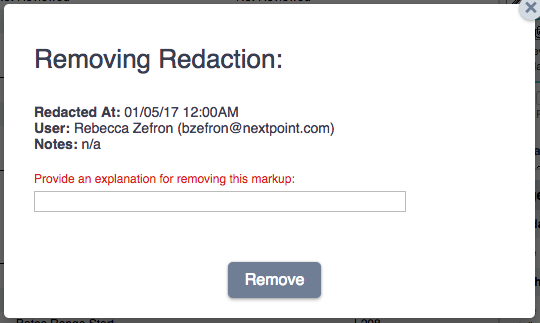 The image will be reprocessed to remove the markup(s) and the document history will retain who removed the markups and when.