*This functionality is available for Advanced users only.
When working in any Discovery database, you can take any folder of documents and split into more manageable review sets.
On the REVIEW tab, click three dots and select Split from the dropdown menu.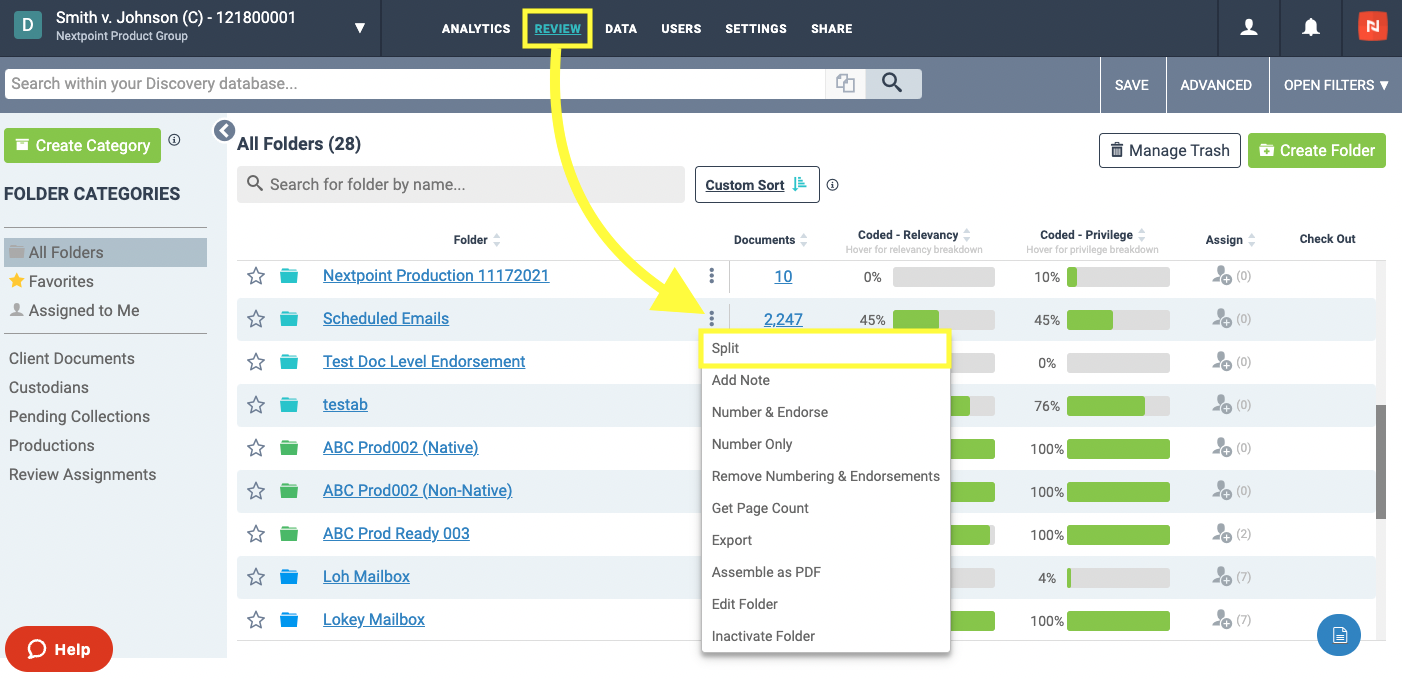 From the pop-up window, enter the Number of Folders to split the documents into, Folder Name, and Folder Prefix. Note: the select folder will not be impacted by the split.
To include email family members NOT in your initial folder being split, make sure to check "Include Document Families" > "Yes" (e.g. If a parent email is in the Scheduled Emails folder below, but the attachment is not, for whatever reason, then the attachment will be brought into the split folder the email ends up in)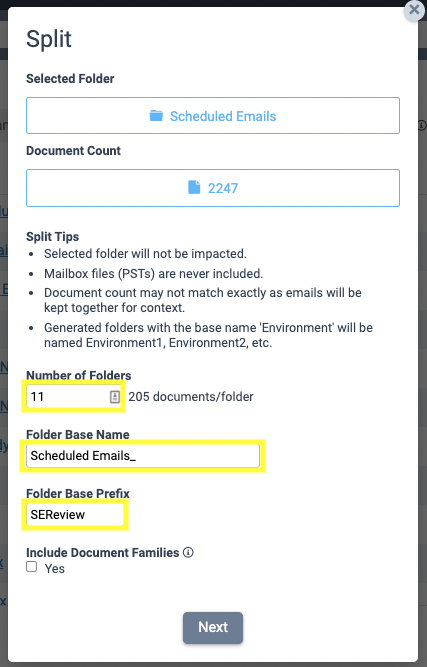 Warning
There is a limit of 50 folders that you can split a single folder into using the folder split tool.
Next, you have the option to select the users to be assigned to the new Folders. If you prefer to assign different folders to unique reviewers, you can do so after the split is complete. Once finished, click Split.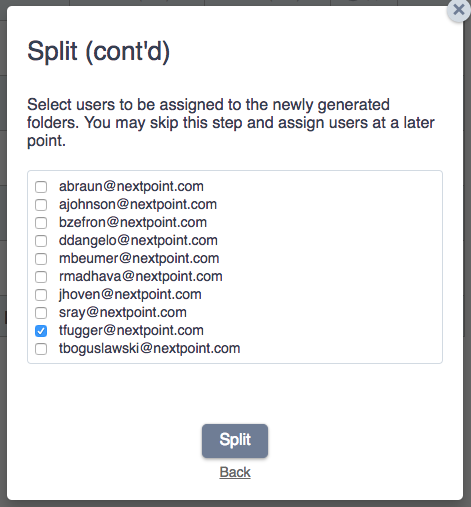 You will see an alert that your split is underway, and you will receive an email notification once it is complete.