You can use Theater to create document callouts and highlights. Theater is a separate window that is launched from Prep. 
---
Opening Theater
There are several ways to access Theater:
1) Open Theater from the main documents page
Go to MORE > Theater to launch a blank Theater window.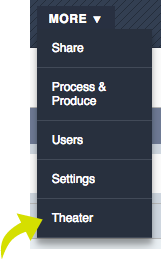 2) Open Theater when viewing search results
In grid view, click the

 and press the Theater icon 

 to view it in Theater.  In the alternative, you can make sure the Theater icon is included in your Grid View Template and click on the icon to open up theater.

When in the classic view, click the Theater icon
next to a document to view it in Theater.
3) Open Theater when viewing a document
Go to Document options > View in Theater to launch a Theater window.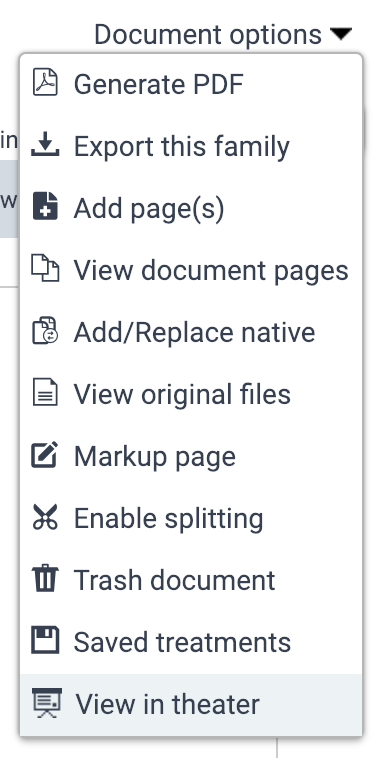 ---
Creating Treatments in Theater
Use the hints below to create treatments in Theater.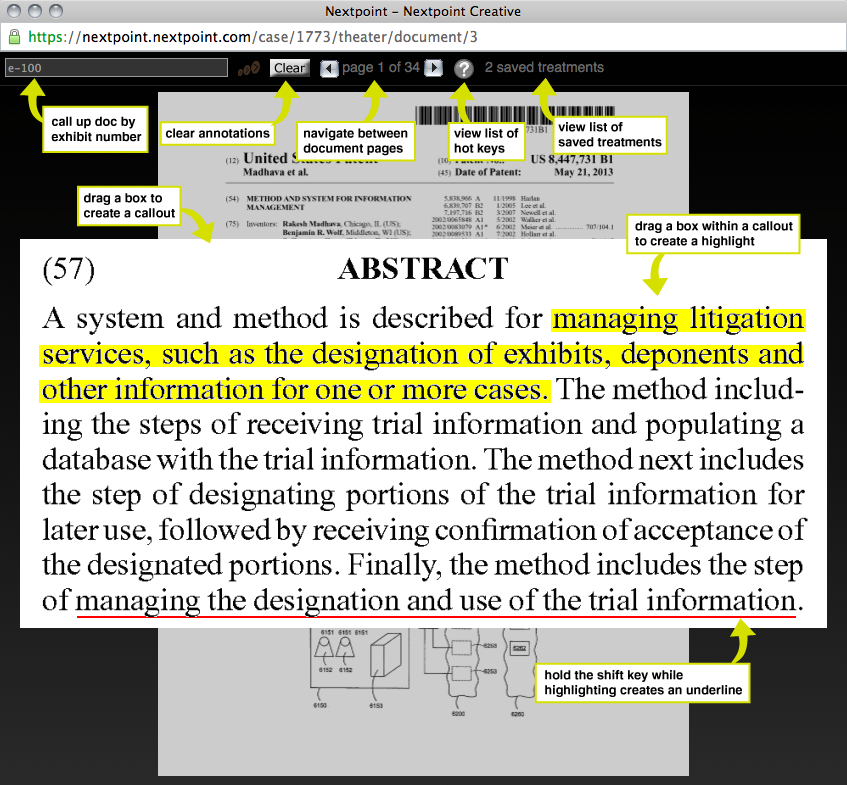 ---
Saving Treatments in Theater
To save your treatment, type "s" to open the following dialogue box. You can save your treatment to an Issue (great for witness prep), a Folder, or None. Click Save, and your treatment will be available for recall.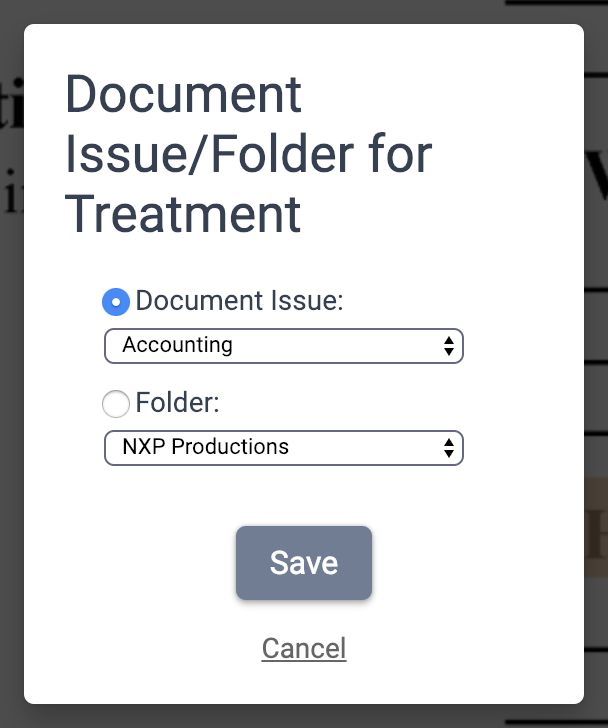 ---
Recalling Saved Treatments
To view the saved treatments in Theater, click "saved treatments" to see the thumbnails of your treatments.

Clicking on a thumbnail will open the saved treatment. You can also simply type the number of the saved treatment to recall it in Theater.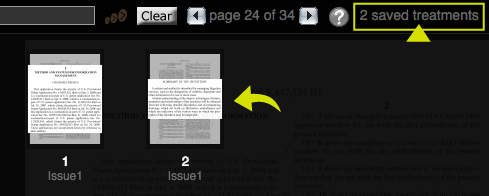 You can also recall a saved treatment from Prepare. While viewing a document, click Document options > Saved treatments to open up a list of thumbnails of saved treatments.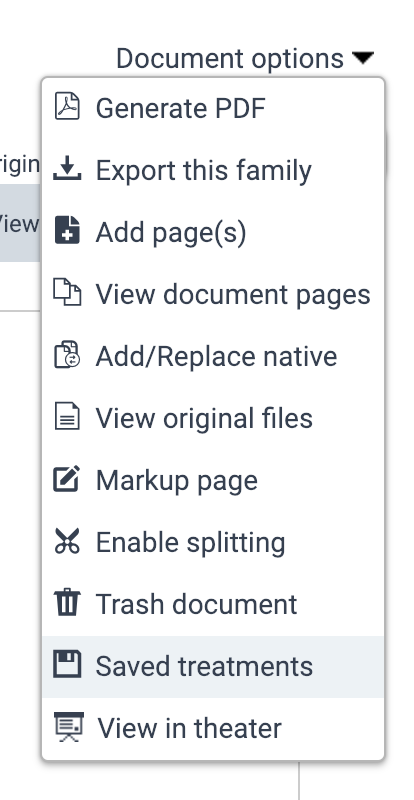 Click on a treatment thumbnail to launch it in Theater. Click the
to delete a treatment. If you don't see a newly saved treatment, click the
to refresh the list.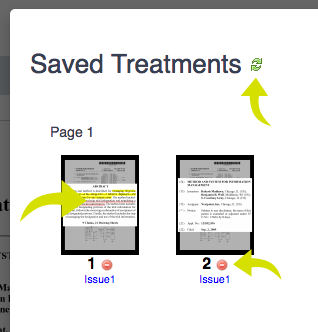 Return to Prep Workflow