* This functionality is available for Advanced and Standard users only.
Nextpoint Prep has several standard coding fields, such as Author & Document Date, present when your case is first created. You may want to create more fields to allow you to import the metadata from a legacy database, or just to help you get a better handle on your documents. You can create as many as you need, here's how:
At the top of the home page click MORE > Settings.

Click to view the Coding tab, and under the Custom Coding section click "Create New".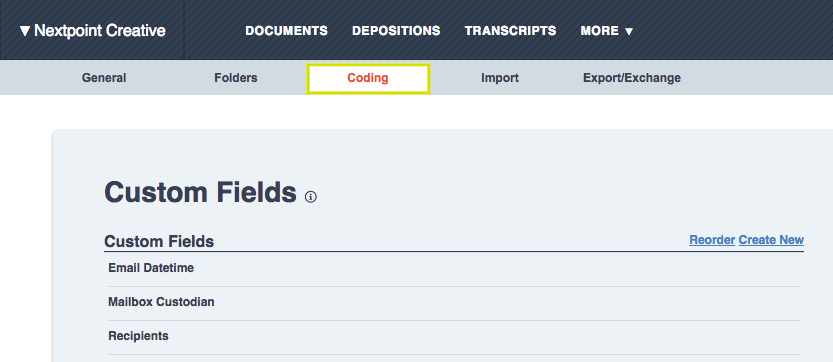 Choose a Title for your coding field, and select the Input Type - there is a brief description of each kind. To learn more about Input Types, click here.
When you are all set, click "Create".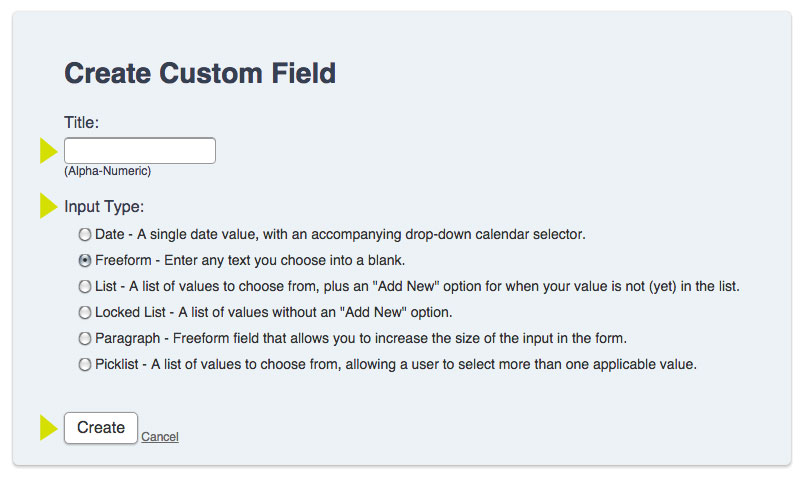 If you choose to make the field a List, Locked List, or Picklist, you will be able to enter values. Enter a value, then click "Add". To remove a value, click
. When you have entered all values, click "Done/Close".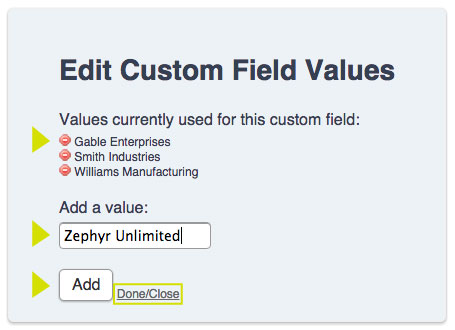 Return to Prep Workflow