Viewing export results
All completed exports will be found under DATA in the top-most navigation bar.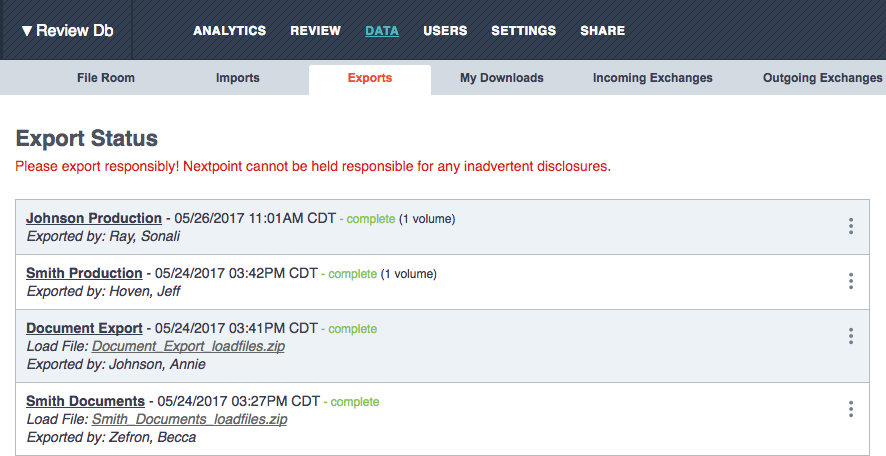 Navigate to the Exports tab in that section to view the status of all exports completed or in progress.
When complete, an export may be downloaded, added to File Room, or deleted from that menu.
---
ZIP Files
Export ZIP files will be available in the exports section when ready for download.
ZIP files that are part of the same export/production are built such that they may be (optionally) merged together into a single directory after being unzipped.