From the document viewer in any Nextpoint database, navigate to the three-dot ellipsis menu at the top right of your document.
Select Export This Family from the menu.
Enter an Export name and make your selections for cover pages, highlight inclusion, and more.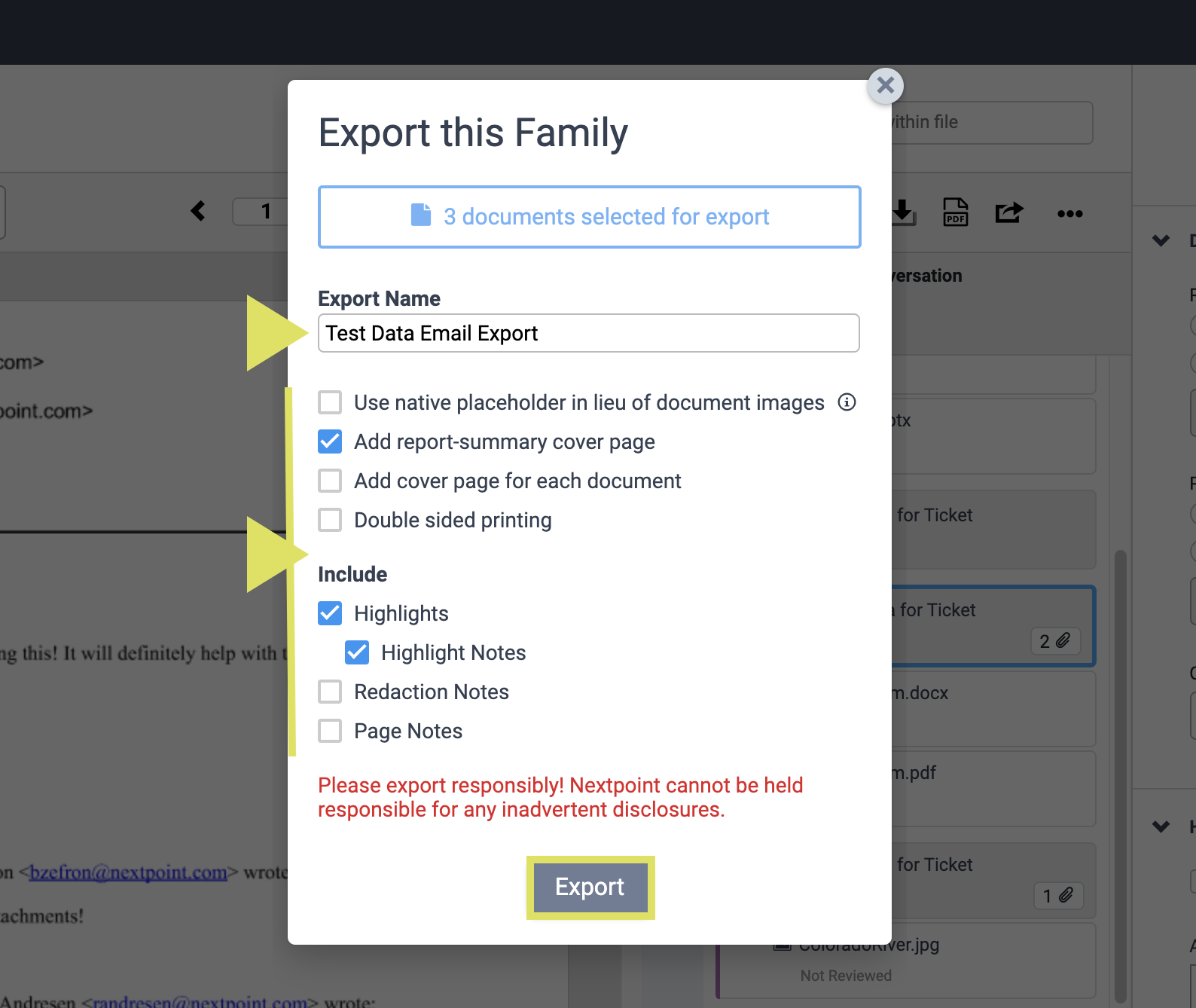 Click Export to confirm your export and it will be processed.