When viewing a single document, click the "Share" button at the top right of the document preview (just right of the "PDF" button). A new window will pop up allowing you to select Nextpoint users to share the document with.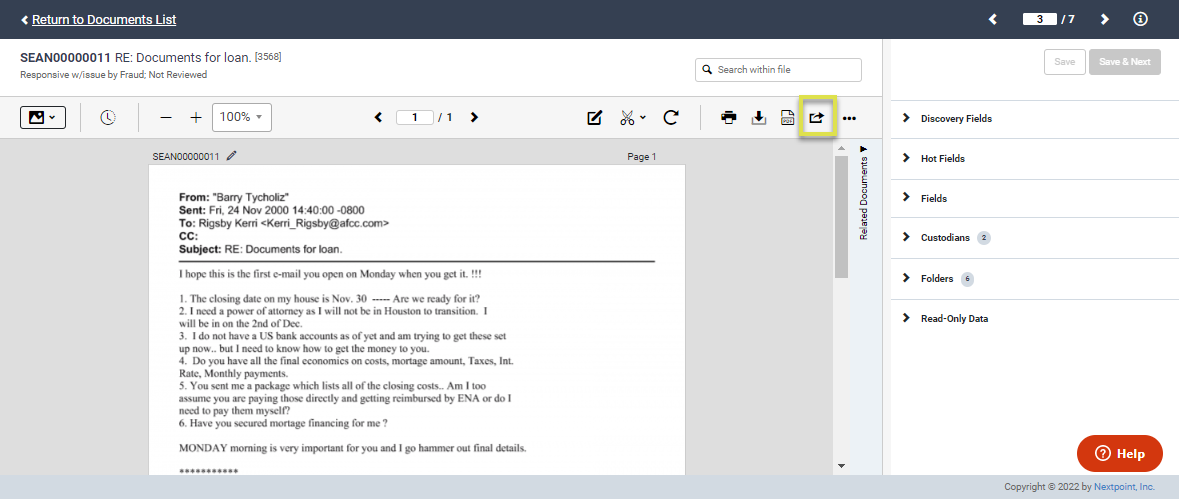 After you've selected your recipients, you can optionally include a custom message to accompany the secure link you're about to email. When you're finished, click Send Emails.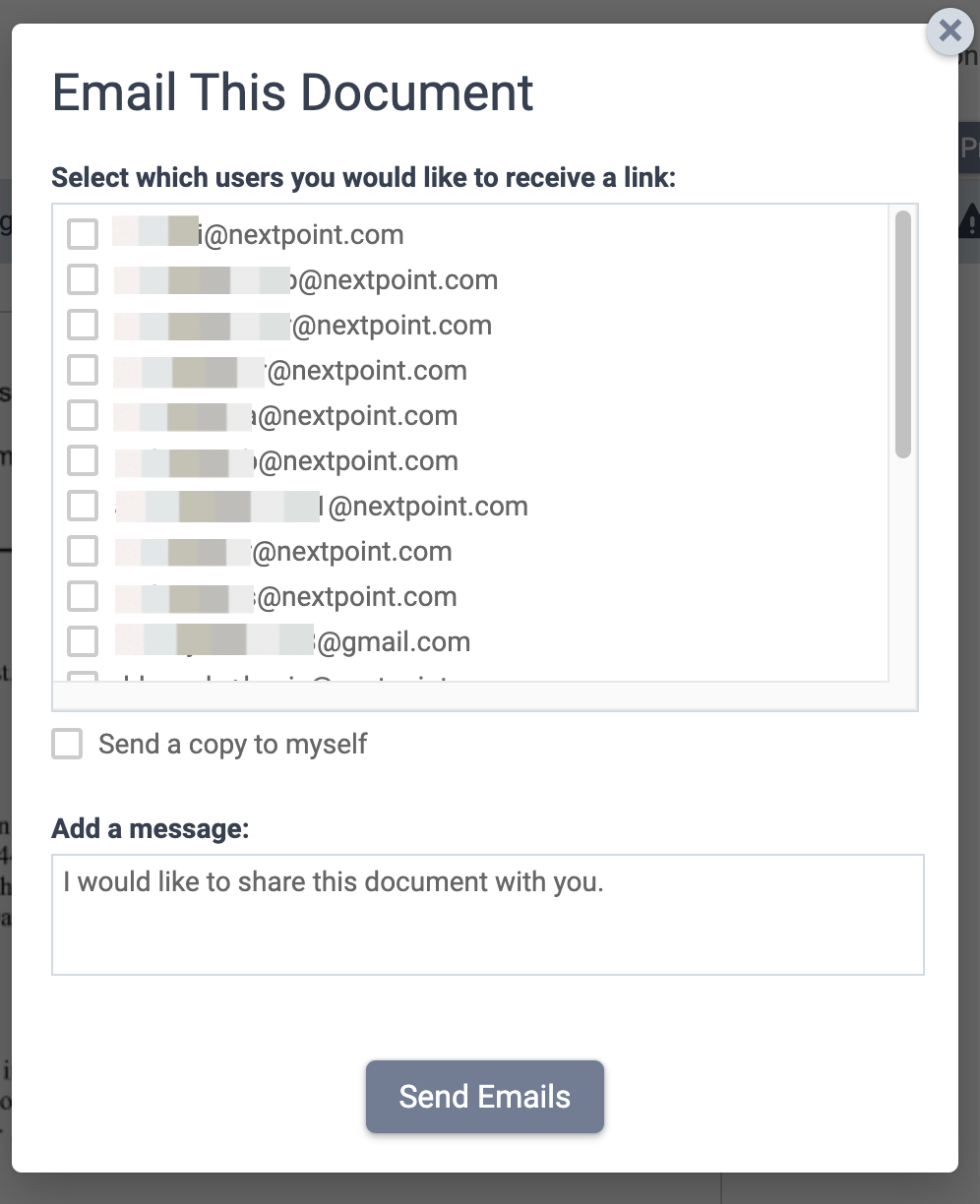 Note: Nextpoint will send emails immediately, but delivery times may vary based on the recipients' email servers.