Your evidence dashboard allows you to visualize the various case elements to build out your case story. Like the Analytics Tab in a Discovery database, the Evidence Dashboard provides users a high level view of the components in their Litigation database and contains clickable links to those components. Additionally, the Evidence Dashboard is designed to allow you to see where your case is strong in terms of supporting document evidence and where the gaps may be that need to be filled by more research and analysis.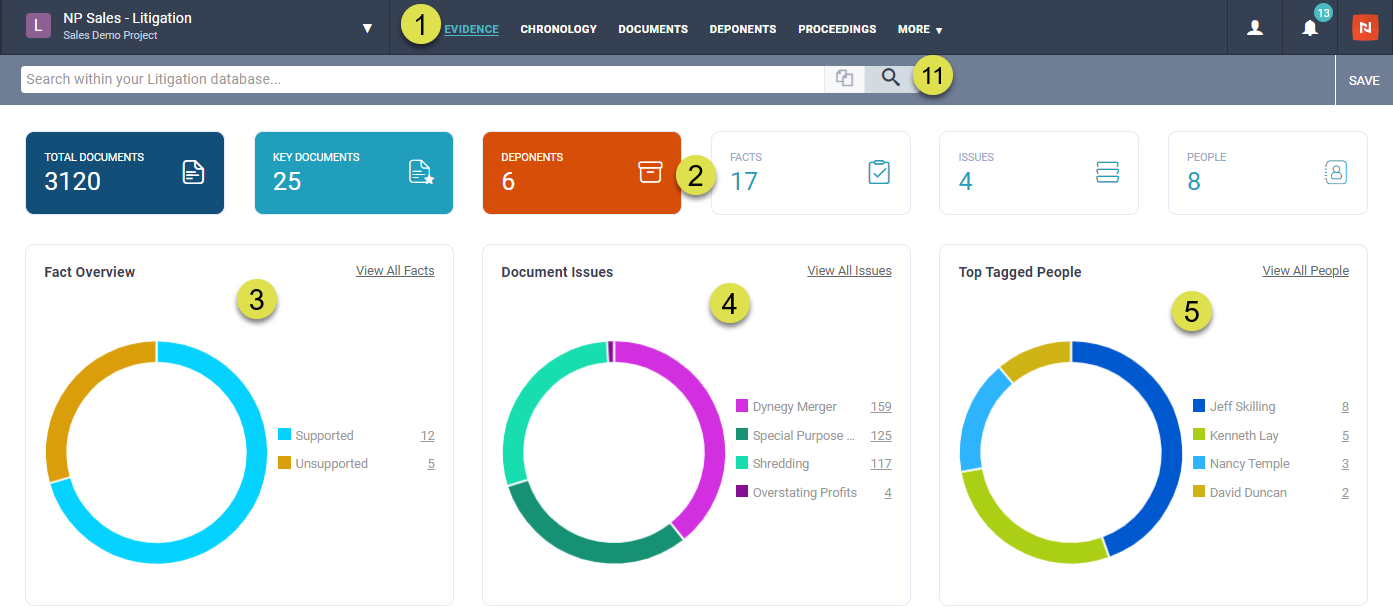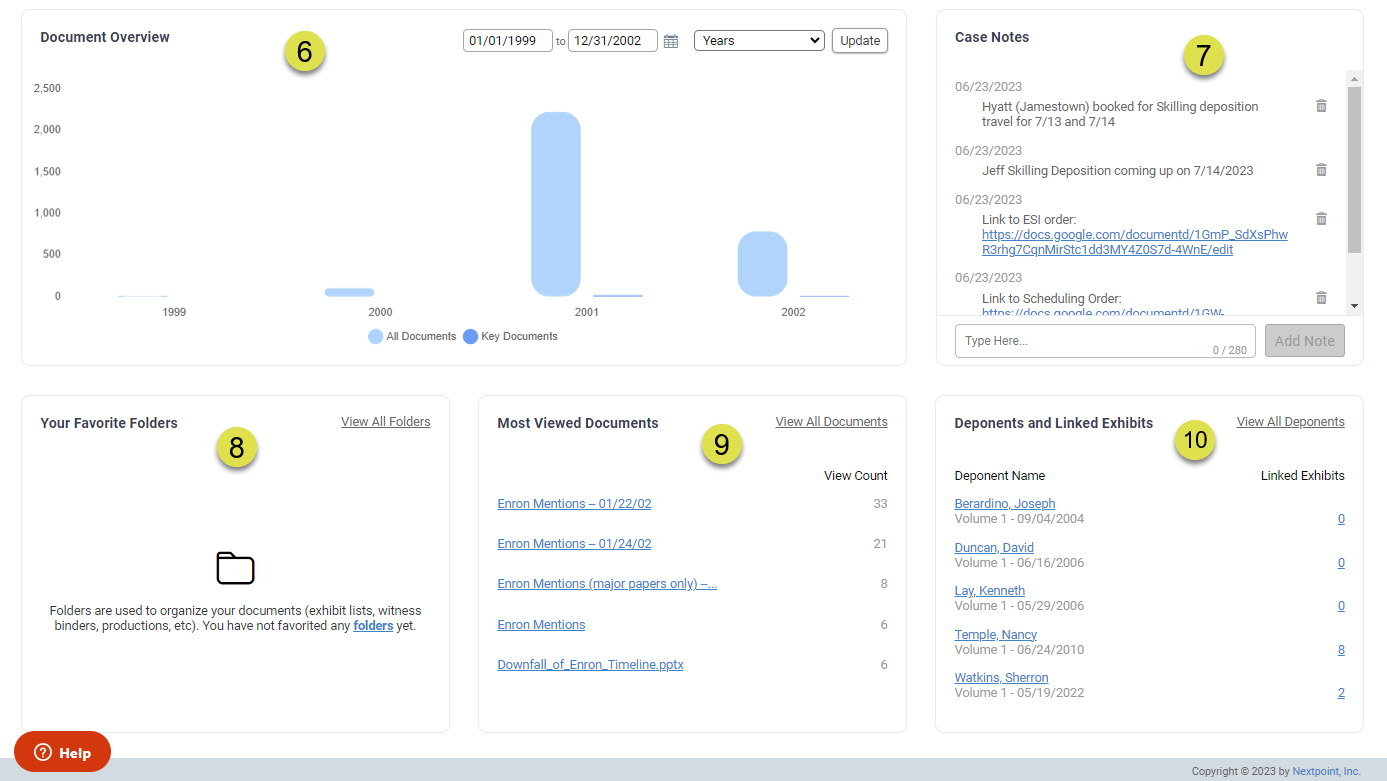 Access the Evidence Dashboard by clicking on the "Evidence" tab.
You can view the counts of the important components of your Litigation database across the top row of data. This links are clickable and will take you to the component described.
The Fact Overview card shows you how many facts are supported by evidence (connected to specific documents) to help you find the strengths and gaps in your case. Both the supported and unsupported sections of the donut chart are clickable and will bring up those sets of facts.
The Document Issues Card allows you to see the document counts related to each of your issues and can show which issues are associated with a lot of document evidence and which ones are lacking.
The Top Tagged People Card allows you to view which people have been tagged with the most document evidence.
The Document Overview timeline will allow you to see a histogram of all documents and/or key documents in your database. This will allow you to see the time periods for which you do have evidence and which time periods you do not yet have documents related.
Case Notes allow you to maintain additional information about the case including scheduling information, links to court documents, and other information that could be useful to all users in the database.
Your Favorite Folders are specific to each individual user - it allows a person to directly continue into a specific folder they regularly work in. You can add the "favorite" tag to a folder by clicking on the star icon next to it in the "Documents" tab. This list is individual to the specific folders added as favorites by the user.
The Most Viewed Documents list shows the individual documents viewed the most by all users in a database. This is NOT an individual metric and will be the same across users in a database.
The Deponents and Linked Exhibits card gives an overview of each deponent with a count of the number of exhibits linked to those depositions.
The Search Bar allows you to run searches in your Litigation database.

Note

Using the search bar in the Evidence dashboard will take you directly to the search results in a grid view in "Documents" tab.
Next Up - FAQ - Litigation Chronology and Evidence Dashboard