First-time users added to any database will need to set up a user profile with pertinent details, accept the terms of use and authenticate/verify their computer device.
When first added as a Nextpoint user, an auto-generated email will be sent to the email address provided by the Admin.
Click on the hyperlink in the email to activate the onboarding sequence. You will be taken to the User Account Setup page, where you can set up your account in four easy steps:
1 | Set your password
Create a new password, and confirm password. Click Continue to move to the next step.
2 | Add your details
Fill in your details. All fields are required to verify identity, maintain audit trails and access logs, and provide the highest levels of product support and data security.
Click Continue to move to the next step.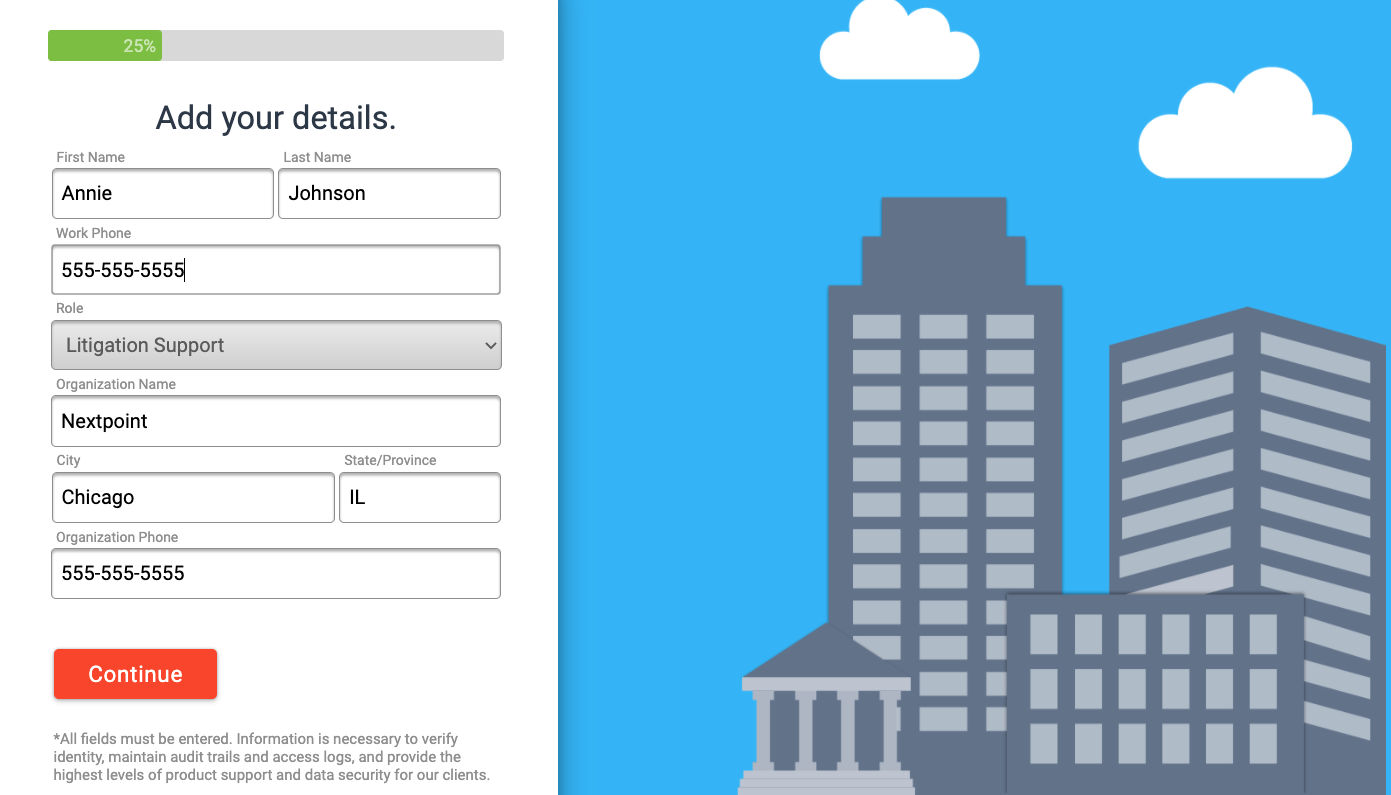 3 | Accept Terms of Use
Read the Nextpoint Terms of Use, and click Agree to accept the Terms of Use and move to the next step.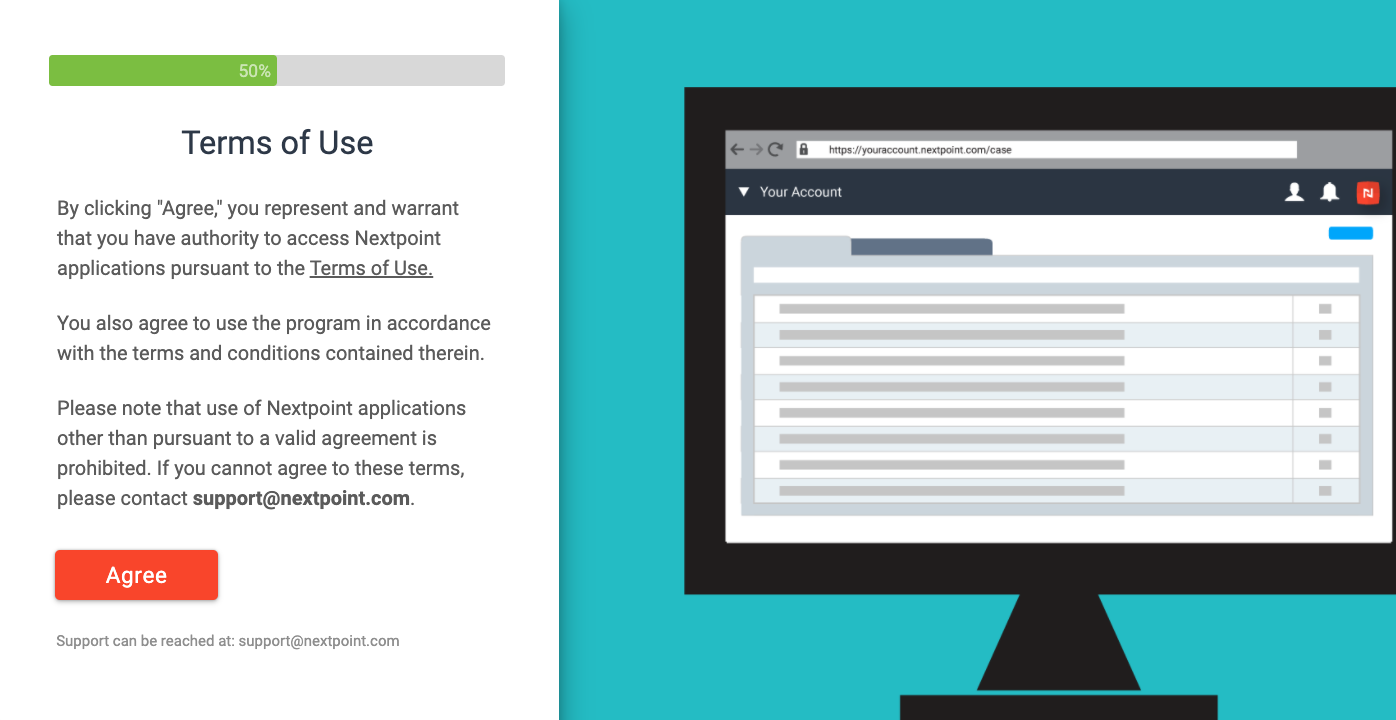 4 | Verify your device
The final step is device verification. Enter the system generated PIN that is emailed to you (it is time-sensitive).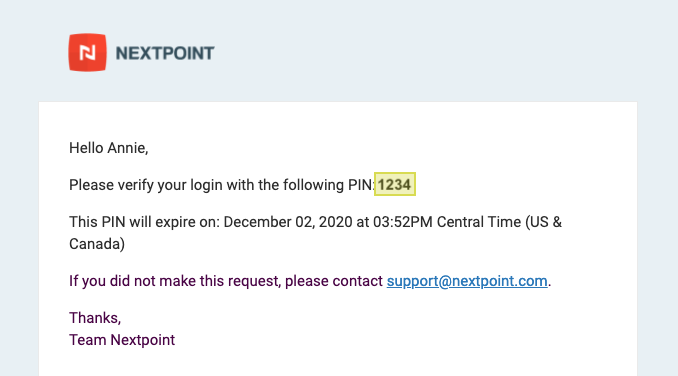 For security purposes:
Each time you log in from a new device, you will need to enter a PIN that will be emailed to you.
DO NOT copy and paste this PIN from your email, as there may be hidden characters that will cause an error.
You can enter a Computer Name so that you can easily track the devices used to access your account.
Click "Continue" to complete your Nextpoint user registration. You will be directed to the specific case to which you were invited.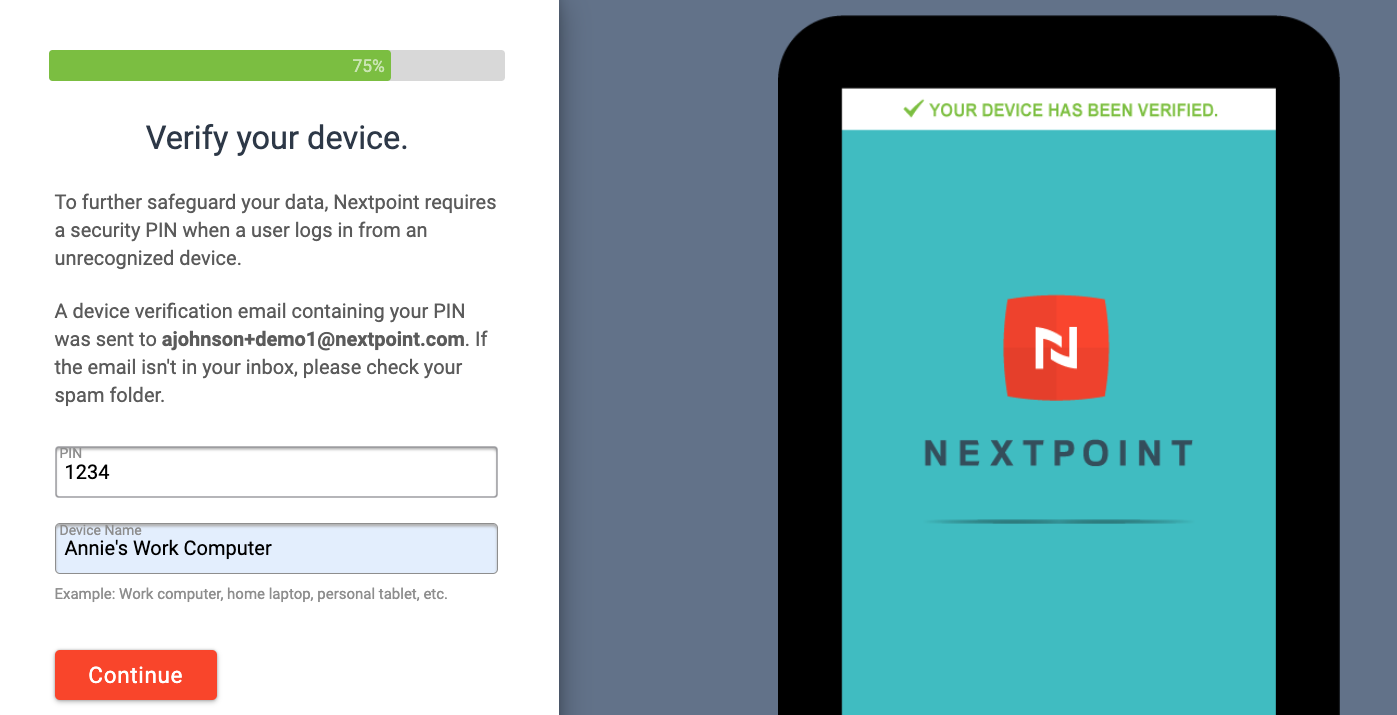 If you are having issues logging in to Nextpoint, please click here.