To access Nextpoint, all users need to input their email or username and password. If you have forgotten your password, you can reset it at any time.
Simply hit the "Forgot Password?" link under the "Log In" button.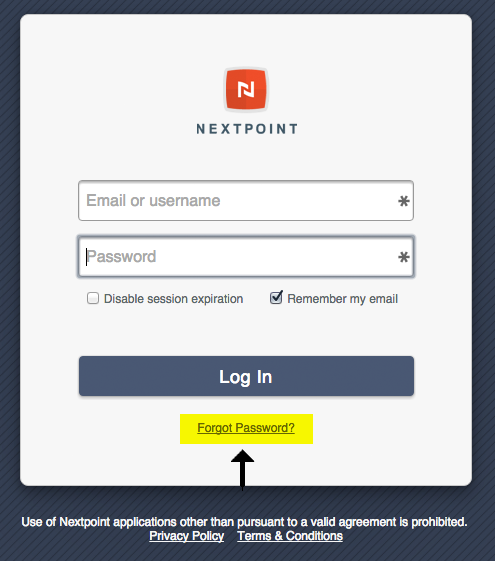 Enter the email address associated with your Nextpoint instance in the following screen and an email we be sent with instructions to reset your secure password.