When working in your Litigation database, folders may be made active or inactive using the "Bulk Actions" feature. It can be accessed under the Documents tab of the SETTINGS section.
On this page, you also have the option to delete folders. When you delete your folder it cannot be recovered, but the documents within that folder will remain in the database.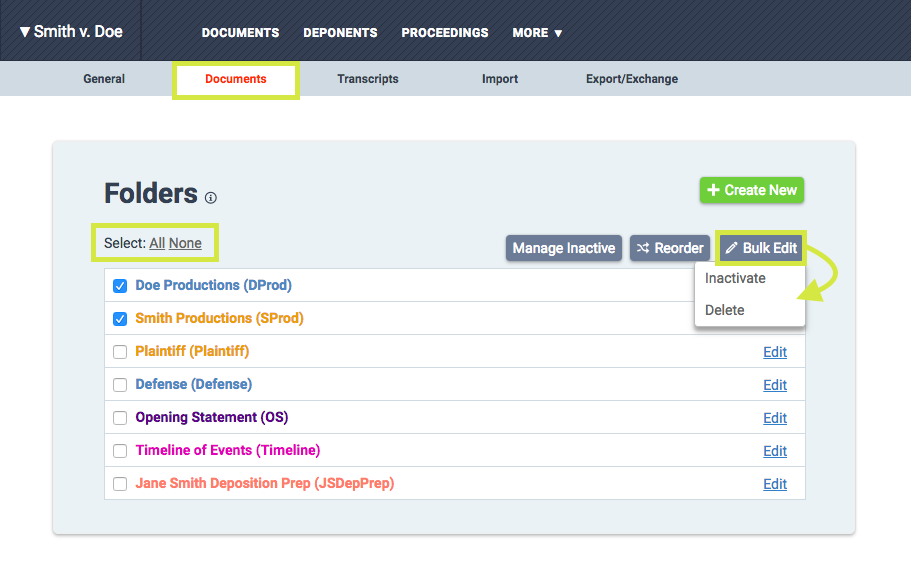 Use the "All" link on the top left of the folder list to quickly select all folders.
They can also be reordered from this screen by using the "Reorder" button, and individual folder names and color assignments may be edited using the "Edit" link on each folder.
If you make a folder inactive, but later want to reactivate so the documents from that folder are again organized in such, click on "Manage Inactive" in the Folders section of Document Settings, select the folder(s) you would like to reactivate, click "Bulk Edit" and "Activate".