In addition to downloading an export yourself or copying it to your database, you can send a secure link to share documents quickly with anyone. Share PDFs with experts, productions with opposing counsel, or highlighted documents with partners for depo prep.  We make it as simple as sending an email!
---
Sending the export
From the DATA tab, click Exports to reach the Export Status screen and find the export you'd like to share. Click the three-dot menu button to the right of the export and select Share Link.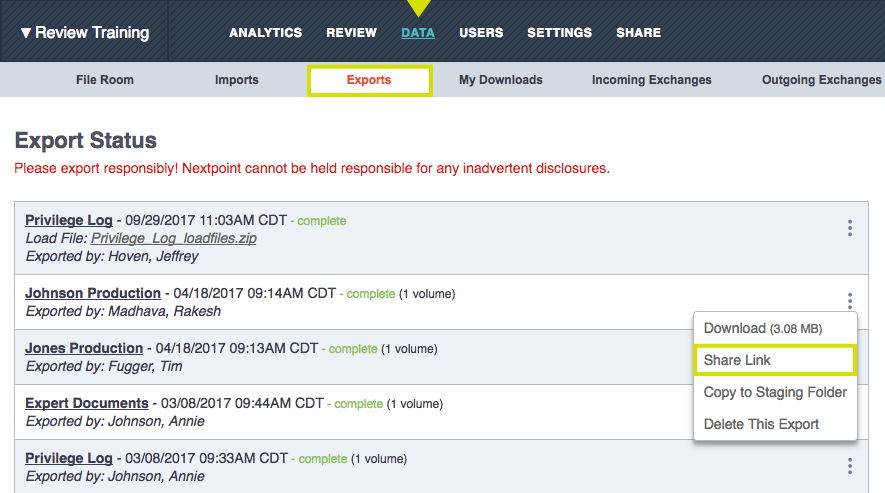 On the next screen, complete the recipient details and add any notes you'd like to send to the recipient(s).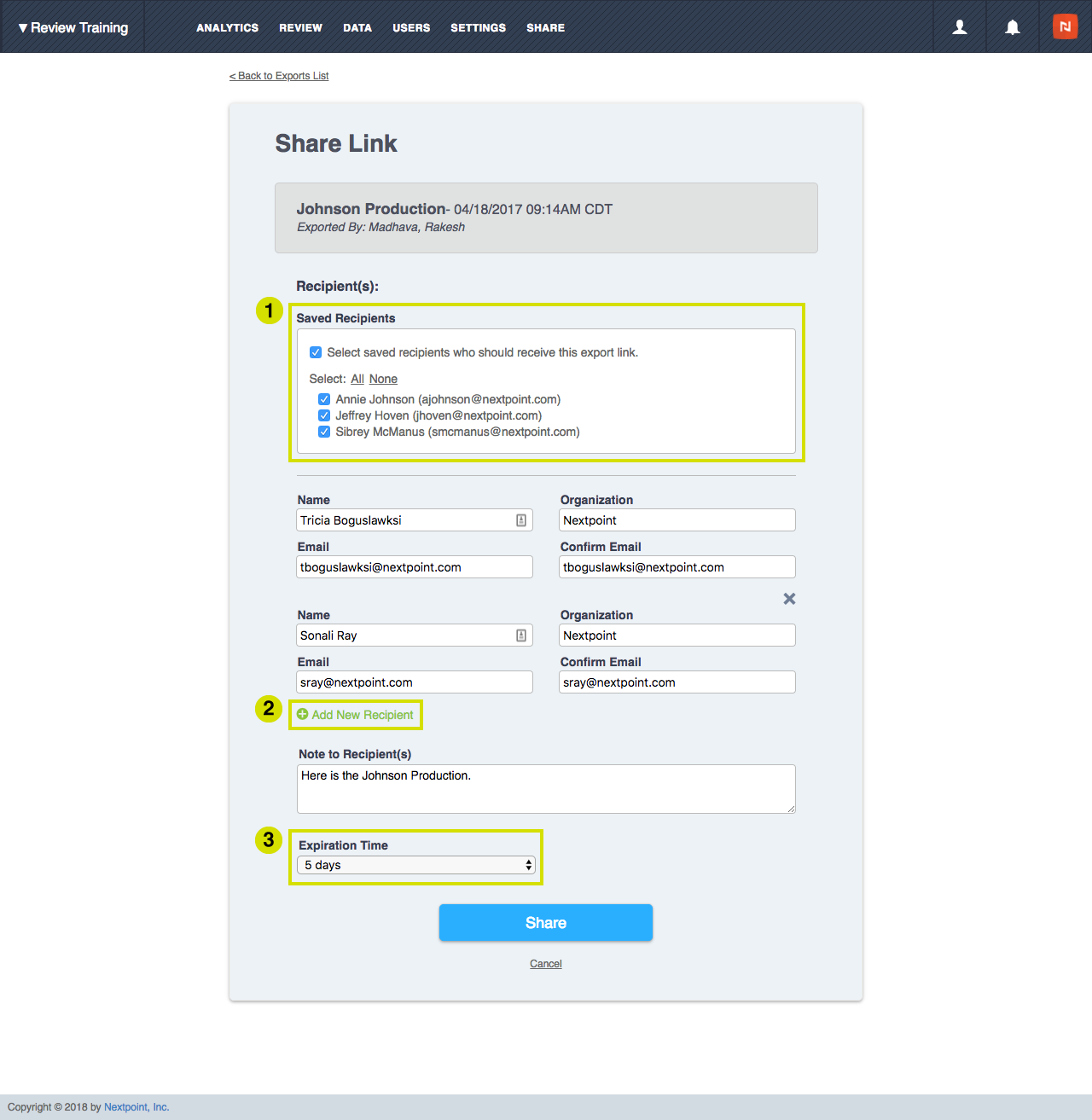 1. If the export should go to someone you've shared with before (from the same database), simply check "Select saved recipients who should receive this export link" and select the users you would like to send to. Be sure to double check your selection before sharing! Nextpoint is not responsible for inadvertent disclosures.
2. If you have not shared with a recipient before, simply enter their details before clicking "Share". To add multiple recipients, click Add New Recipient and enter the recipient details. (To prevent accidental sends to the wrong email address, we recommend retyping the recipient's email manually in the Confirm Email field instead of copy-and-pasting it.)
3. After providing a note, set the Expiration Time for recipient(s) to access the export. The options to choose from are 5, 7, 14 or 30 days.
When you're done, click the Share button. A confirmation link will pop up to ensure you're sending the right export to the right recipient(s). Click "Share this Export."
What the recipient sees
The recipient of your export will receive an email indicating that you've shared a file with them. They'll also see the title of the export, and a notice that for security purposes, the download link, and when their access to the export will expire.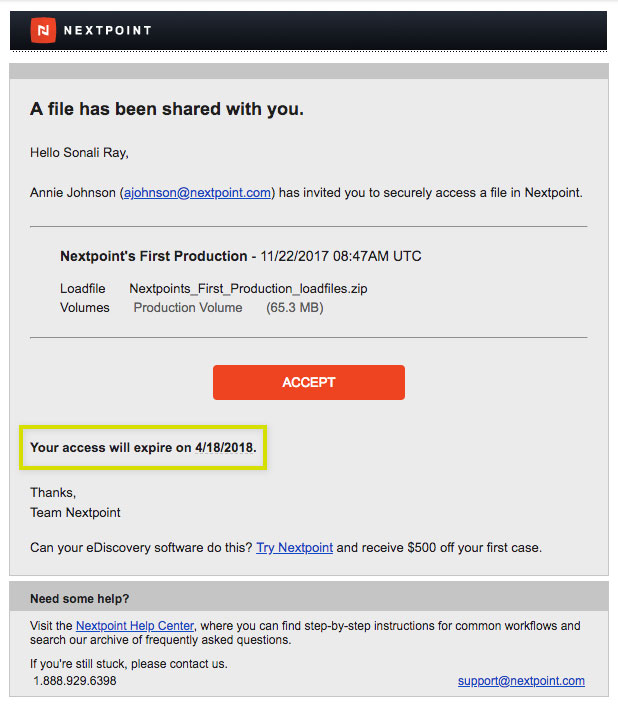 If the recipient clicks Accept, they'll be taken to a secure landing page with links to download the export, including (if applicable) the load file and any associated volumes. The recipient must confirm their name and email address to activate the links.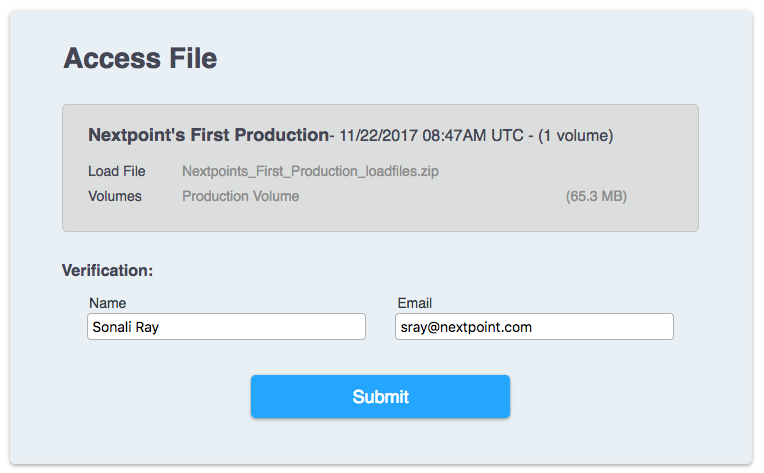 After the recipient enters a matching email address and clicks Submit, the links become active and the export(s) can be downloaded.
What if the links expire before my recipient can access them?

You can always resend a production if the recipient does not download it in time. Simply repeat the process above.