Load file templates define metadata to be exported, including which information is displayed and how columns are arranged.
Load file templates are only created as part of the export template process. Once created, the same load file template may be referenced by multiple export templates.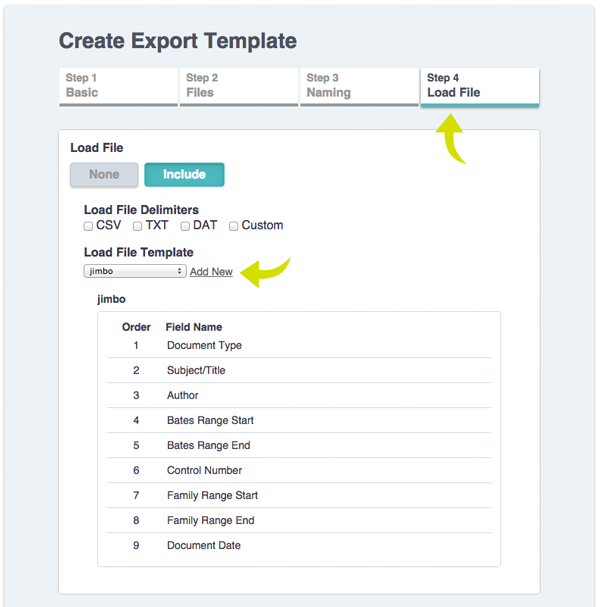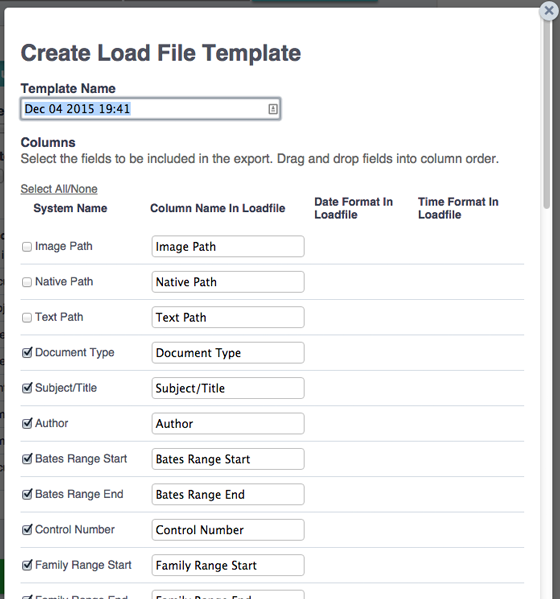 Including Fields
Checkboxes to the left of field names indicate whether an available field will be included in load files of exports. All fields may be renamed and date fields may be styled.
Changes
Changes made to a load file template will impact any/all export templates in which it is utilized. Any exports generated prior to changes will need to be re-exported. To modify an existing load file template, navigate to SETTINGS > Export/Exchange > Load File Templates > click "Edit".

Deleting a Template
Removing a load file template is only possible if there are no export templates currently referencing it.