When endorsement is complete and QC has been performed, it's time to generate exports.
Select the folder and choose "Export" from the drop-down menu.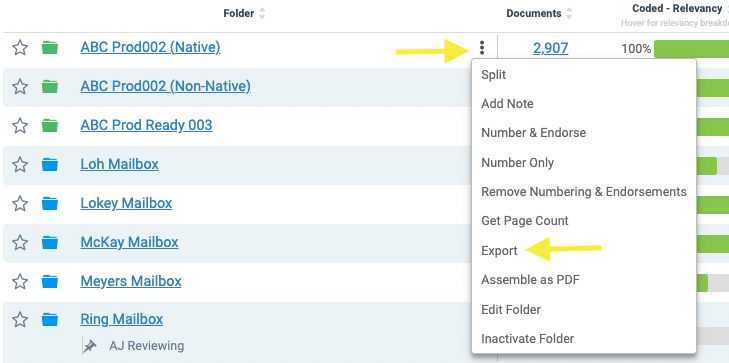 Name your export, choose an appropriate export template and proceed.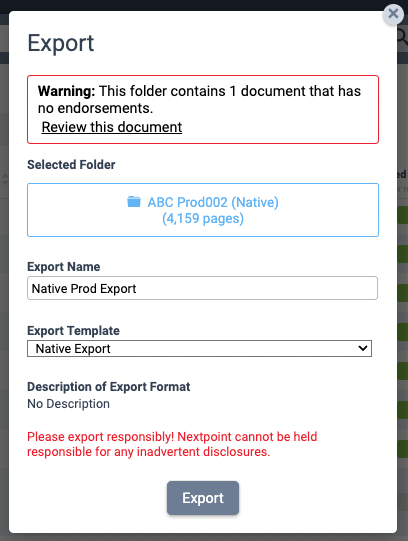 ZIP archives will be generated and Nextpoint will notify you when they are ready for download.