Only available to Firm Administrator's with Dashboard Access.
Account Dashboard Main Page: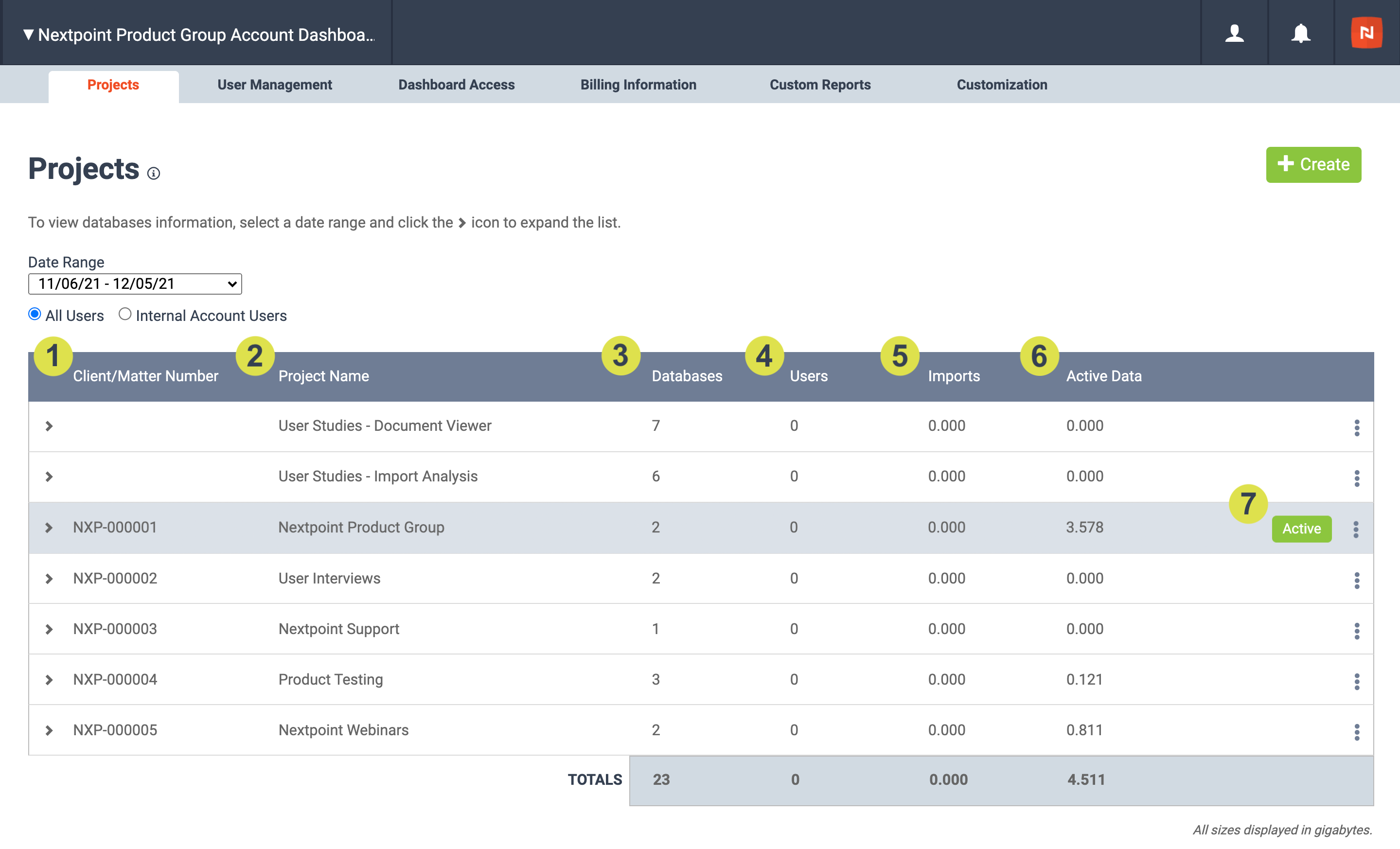 Account Dashboard Column Breakdown:
Client/Matter Number

-

Admin-assigned number(s) for project tracking, organization and invoicing.

Project Name

-

Admin-assigned name; all databases pertaining to a project are nested within.

Databases

- Total number of databases within a project.

Users

- Total number of users with an email domain considered 'internal' to the account that have been active in the project during the given time period. To view a list of active users, click on the "Users" count in the project row.

Imports

- Cumulative total of documents imported during the billing period/date range selected on the upper left hand side of the page (based on file-size, including unzipped archives), displayed in GB. This total does not include data in Exports, File Room, and Share.

Active Data

- Total (unpacked) size of all files (emails, office docs, etc) stored in project databases, displayed in GB. Active data is cumulative across billing cycles. Files that are trashed and purged are removed from this total. This total also does not include data in Exports, File Room, and Share.

Status

-

Active

- Project is active and users have assigned access level.

Active-No Charge

- Project is active, but is exempt from billing. Fees related to support services may still apply.

Archived

- Users do not have access to the project, but data is retained - usually for long-term storage purposes.

Suspended

- Account is inaccessible due to billing issues. Please contact

accounting@nextpoint.com

to resolve.

Deleted

- Data has been securely deleted and database(s) closed as requested.




Data size and user activity.
All data sizes are displayed in gigabytes. A gigabyte (GB) is a standard unit used in data processing and data transmission. Please allow 24 hours for the account dashboard to reflect actual data size and user activity. This information is updated at the end of each day.
Expanded Project View:
Within each project, you can expand to see the activity for each individual database by clicking the > arrow to the left of the specific client/matter number on the main dashboard page. Expanded project view is shown below: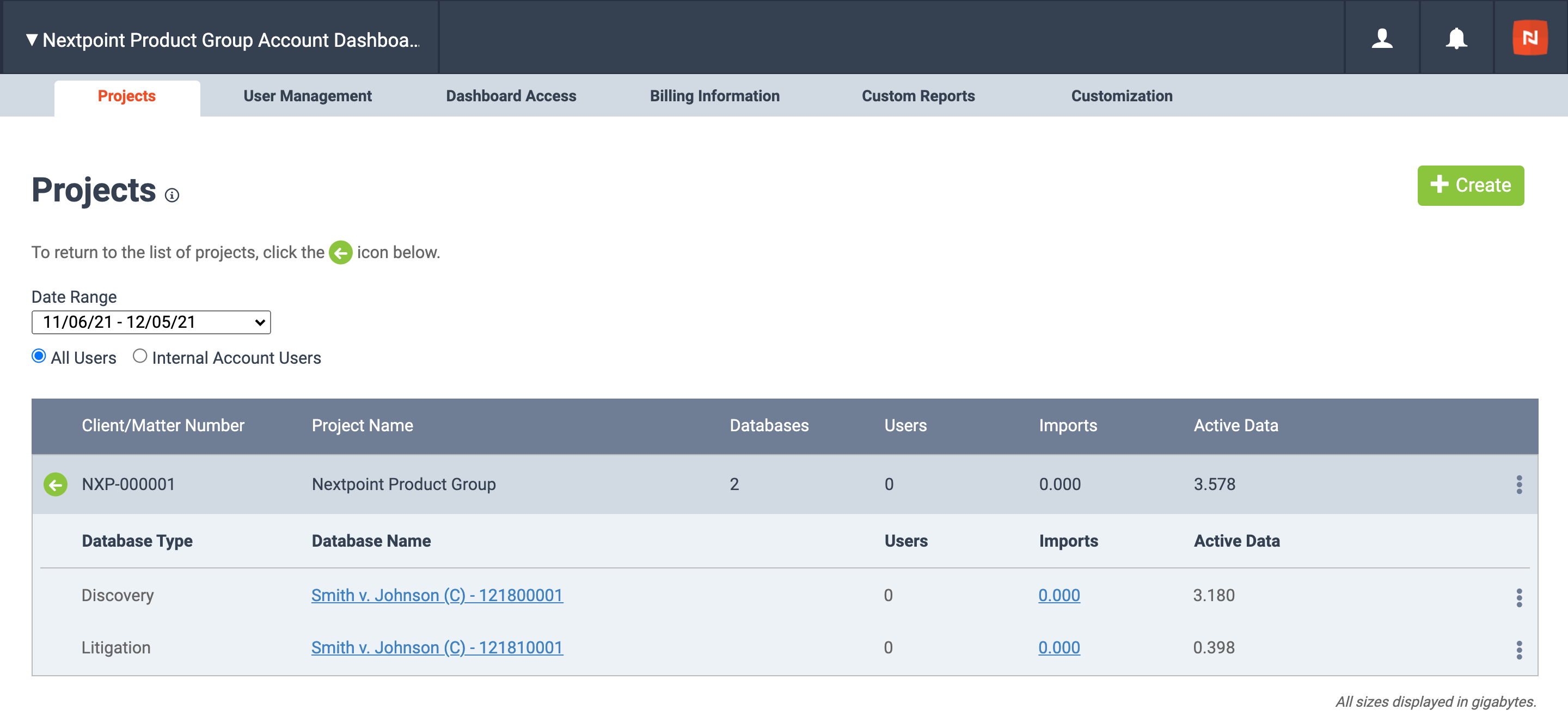 Expanded Database View:
You may want to further expand a database to see the daily activity during the specified date range selected. To do so, guide your mouse to the three-dot menu

at the far right side of the database and select "View daily breakdown" from the drop-down menu. Expanded database view is shown below: