This functionality is for Account Administrators only.
Projects and Databases
In Nextpoint, all databases must be associated with a project, so if you have not already created a Project on your Account Dashboard, take the appropriate steps first.
Once you create a project, you are ready to create a Review or Prep database and associate it with that project.
A Review database is most suitable for the analysis and review of your client's data for relevancy, privilege, confidentiality, and ultimately the export/production of same.
On the other hand, a Prep database is better suited for the organization and analysis of documents post-production for key issues and themes, and for building your case story. Deposition/Transcript management functionality is also available in Prep databases.
A couple of notes:
All databases must be associated with a project

Multiple databases can be associated with one unique project. For example, one project (case) may have a Review database hosting your client's data, a Prep database hosting all documents produced by each party, and a secondary Prep database hosting a more refined set of produced documents that is shared with an expert.
---
Creating a Database
To add a new Review or Prep database, navigate to your Account Dashboard by clicking on the the displayed database name in the top left of your screen.
From here, click "Manage Account".

On the Projects tab, click on the green "Create" button at the top of the project list and a drop down menu will appear.
Select Add New Review Database or Add New Prep Database. Reminder on the differences between Review vs. Prep linked here >>

From there, simply add your new Database Name, choose your Project from the drop-down, and select Users to add to the new database.
Click Submit and the new database will be added to your project.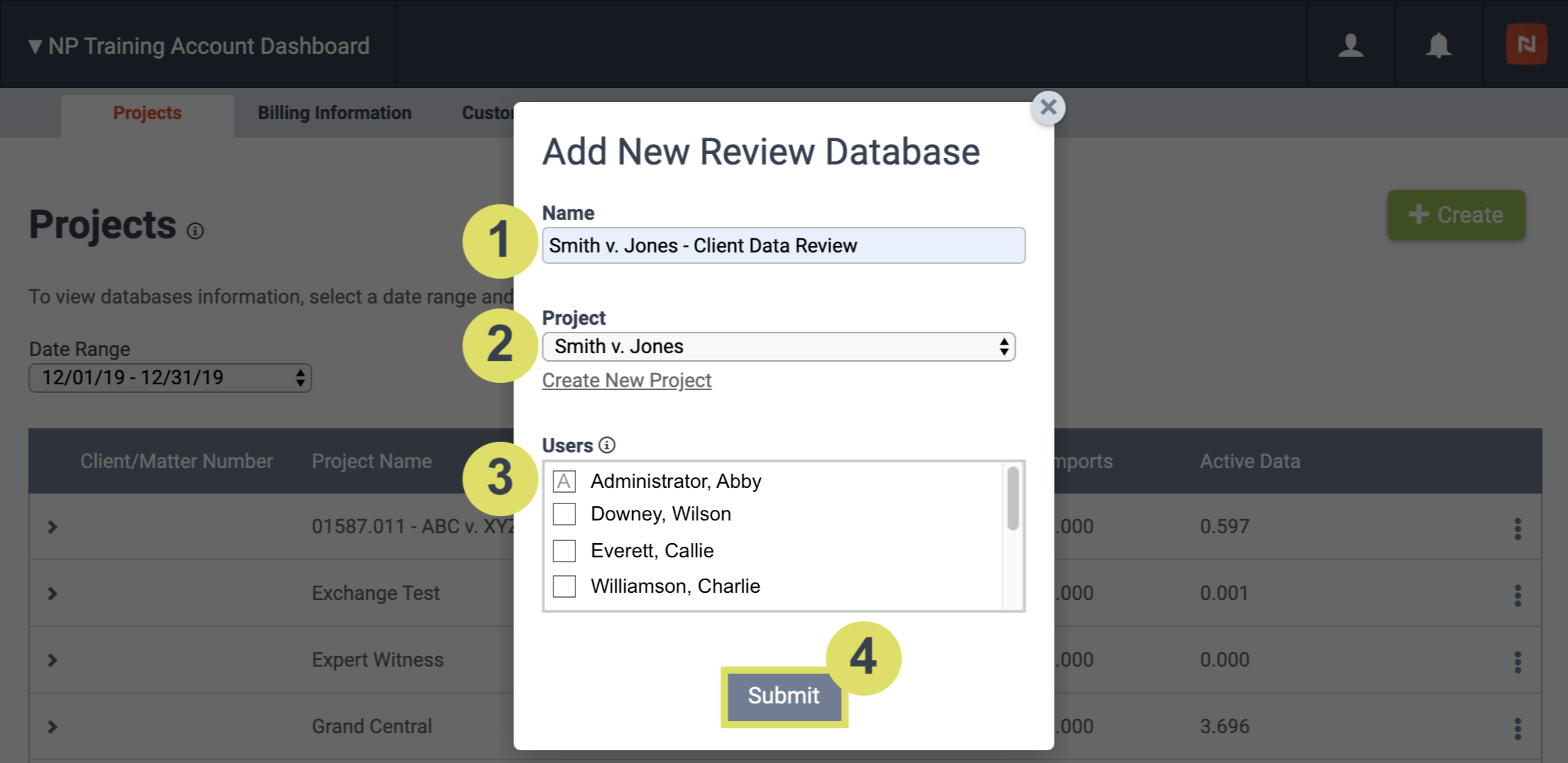 Note: If you have not yet set up a project to associate your database with, you can also do so via the Create Project option when adding a new database.