Accessing the Account Dashboard:
* (Firm administrators only)
Click on the name of the case in the upper left of the navigation bar (here "Nextpoint Demo Account Dashboard") and click the "Manage Account" link.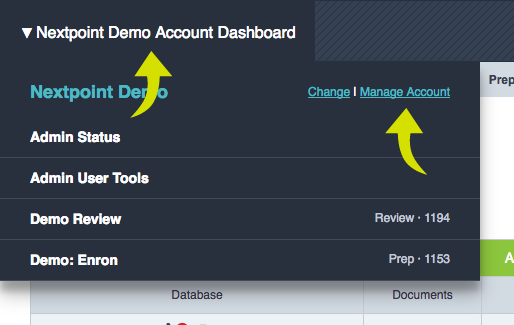 View Your Data/Usage Summary for Each Platform: 
You can view the hosted data amount for each platform instance, click on the Review, or Prep to see the instance in each category. Within each instance, you may expand to see a granular breakdown of usage based on data type and date.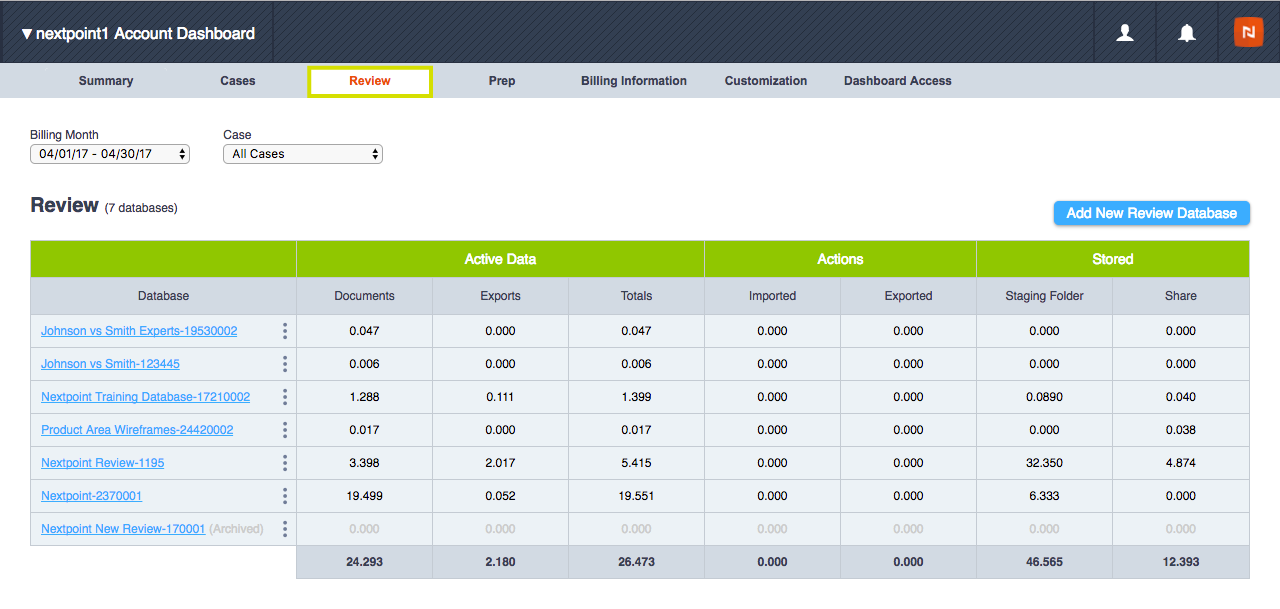 View Your Data/Usage Summary:
You can view the summary of the hosted data amounts. For an in depth look into what each column means in regards to your account, click here.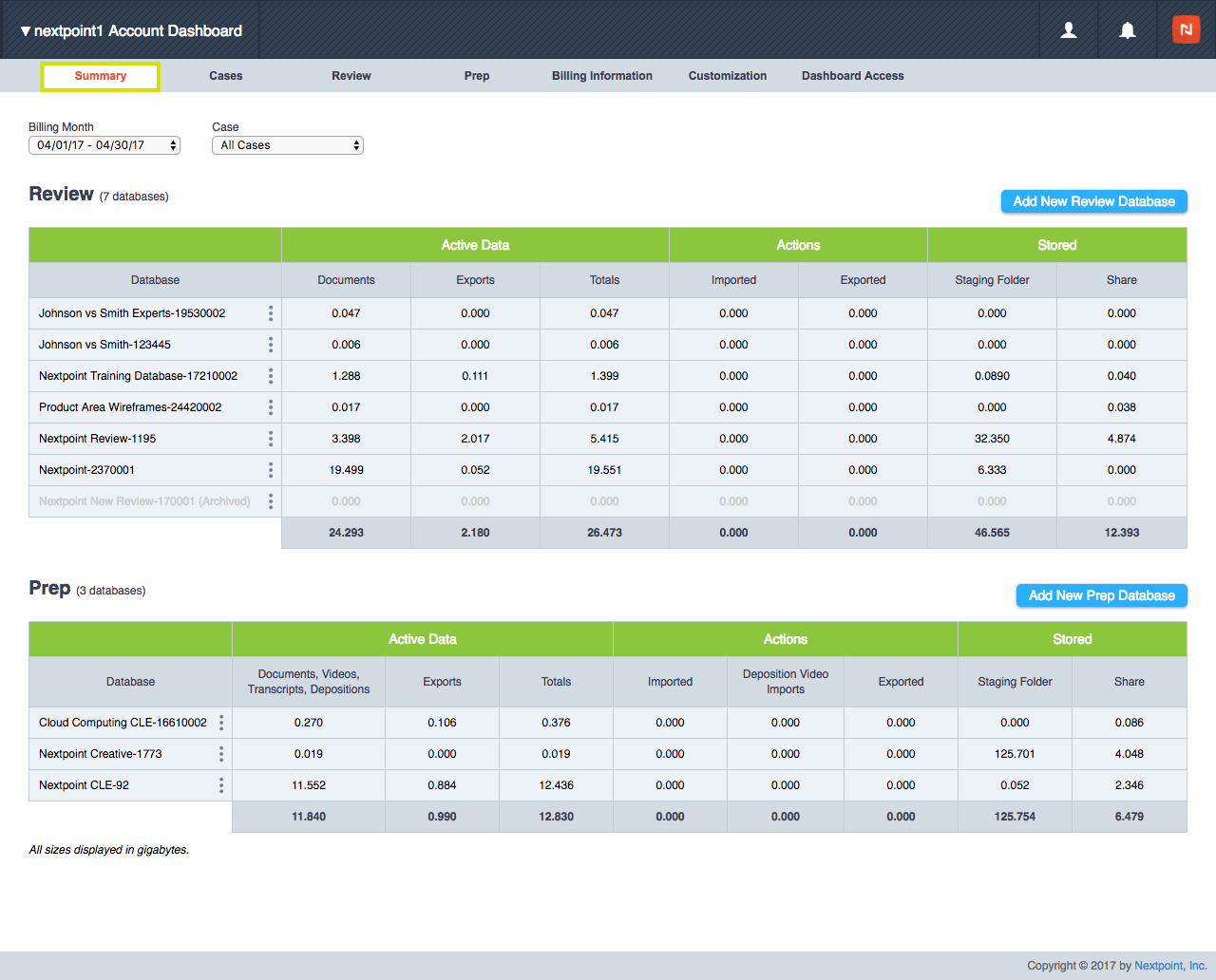 Changing the Timeframe of your Data/Usage View:
You can view different timeframes of your hosted data for all three applications together or individually, click on the drop down at the top left-hand side of each page.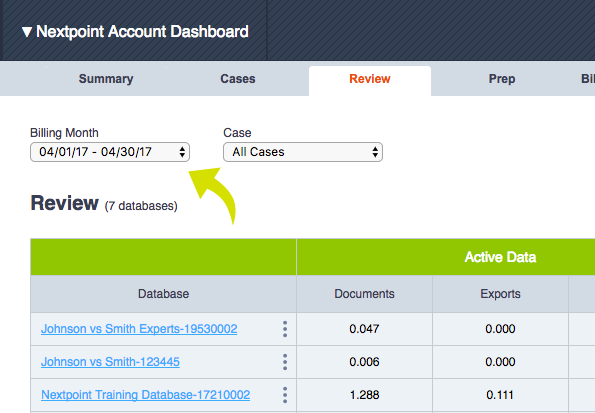 Adding a New Case:  
To add a new case to your account, navigate to the "Cases tab" and click the "Create New" button on the right hand side of the screen. Enter the name of your case and click "Save".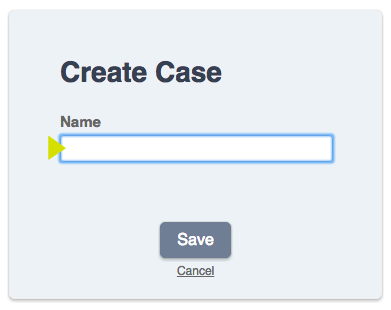 Editing a Database Name:
Click the three-dot menu

 next to the database name and select "Edit Name". Once you have made your edit, press "Submit" and the change will be reflected within Nextpoint.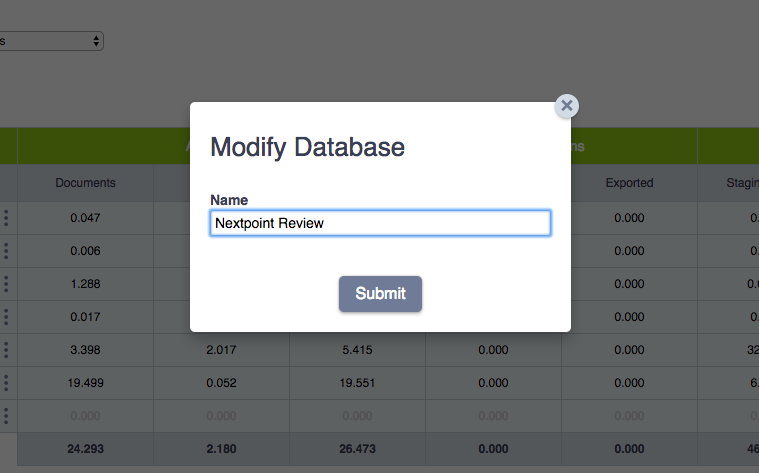 Adding a New Database:  
You can add new matters to the platforms in your account (Review and Prep).
On the Account Summary page, click "Add New Review Database", enter the name and click "Submit".
Use the same steps to add matters to your Prep platform. 
Adding and Removing Account Administrators: 
You can add and remove account administrators, click on Dashboard Access.
Adding: Enter Email Address and click "Add User as Admin to Account."
Removing: Click the small red delete button next to the user's name.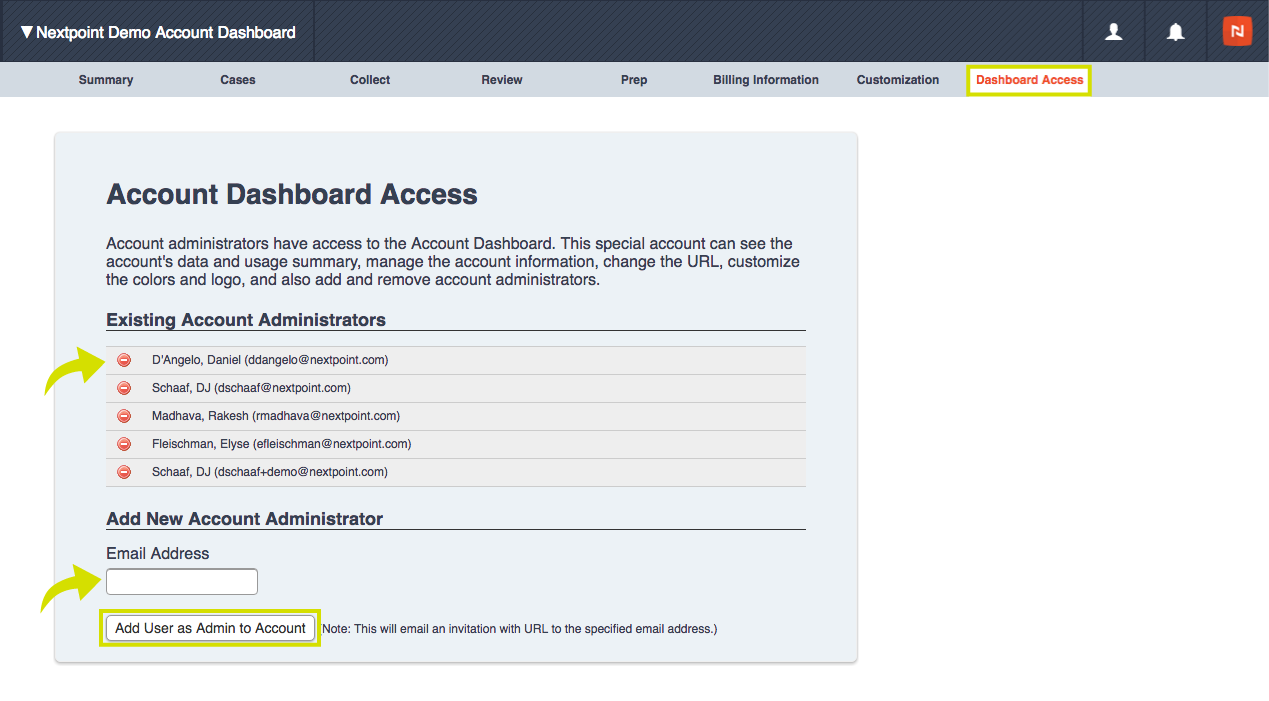 Customizing Your Account: 
To add an Account Favicon, go to your Account Dashboard and select the Customization tab. Select the file you would like to use, and click "Submit".
Your Account Favicon: is the icon that shows up in the browser's address bar and is used by most programs as the icon for the site. The favicon must be in the ico format and be 16 pixels square.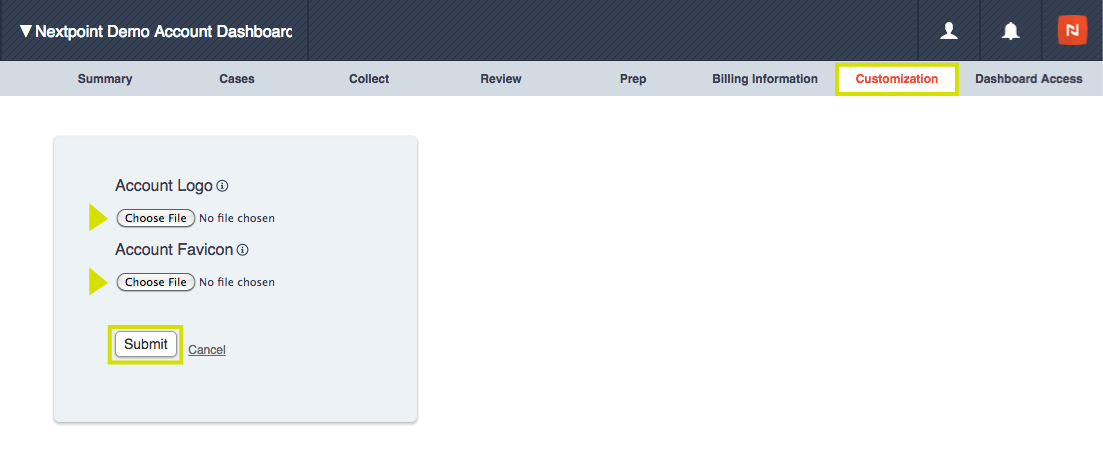 Adding and Updating Billing Information: 
You can add and update billing information by entering your information into the fields then clicking "Submit".