View Only Permission Level
In both Discovery and Litigation databases, advanced users can now assign a new permission level to another user: View Only. Advanced users will be able to assign View Only users to specific folders and documents without any of the associated coding, notes or metadata. Users with view only access will view documents with a trimmed down coding panel in order to limit their capabilities.
In the database, View Only users have access to the "Review," "Share," and "Timekeeping" tabs, can run limited searches (on word/phrases and/or on limited metadata fields), and can click directly into the folders they have access to: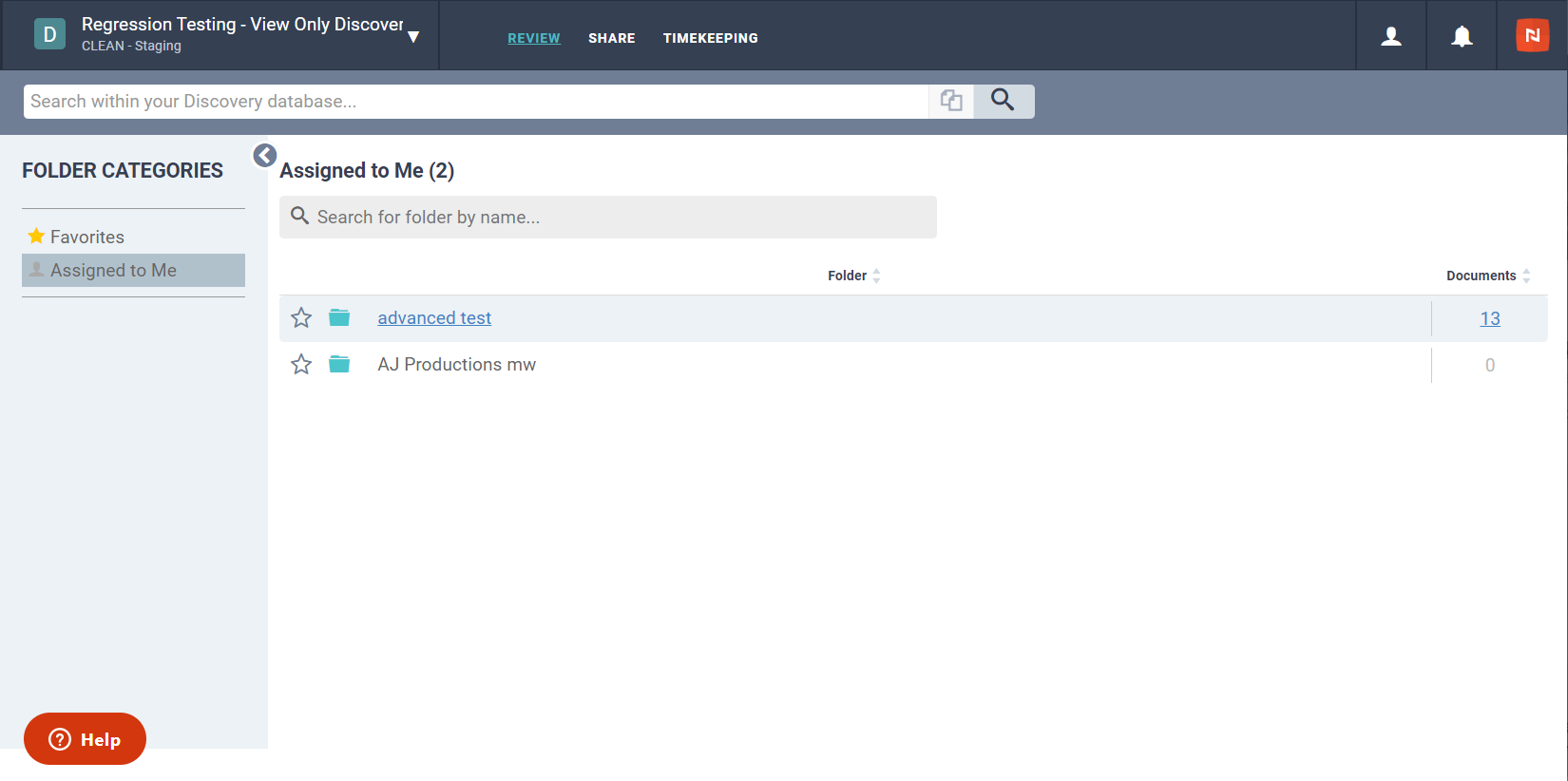 Once a set of documents are selected, the grid view template will allow View Only users to review a limited set of metadata for each documents. Users may also review the document set in "CHRON View" by selecting it from the drop down under "Views" (1).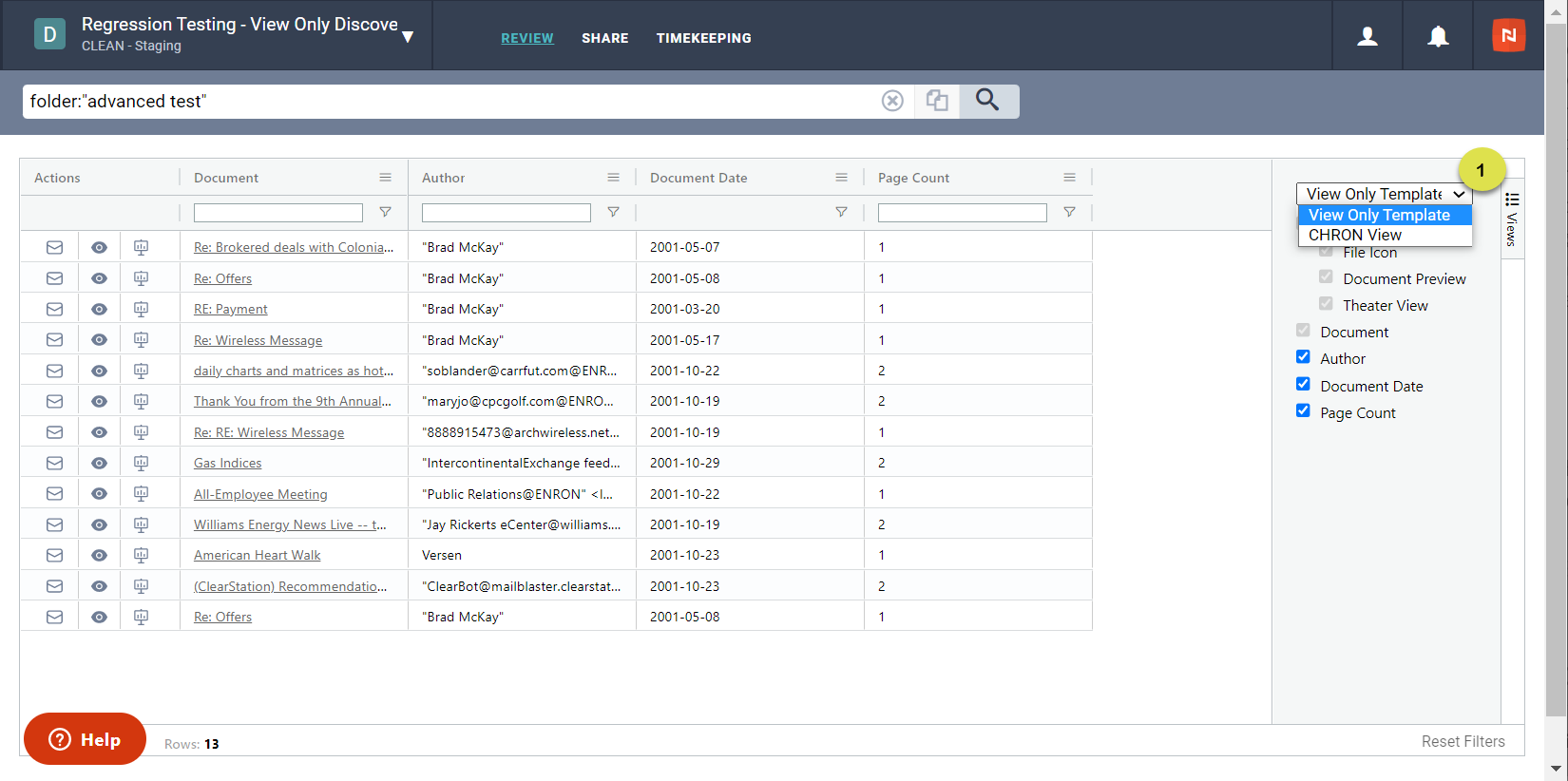 At the document level, View Only users cannot view highlights or page notes made by other users, nor can they redact or highlight documents. They can complete the following actions:

1. Toggle between the Image and Search views.
2. Search within a document using Nextpoint's search hit highlight feature.
3. Share a document with another person.
4. Select more document options to view saved treatments of the document (4a) or view the document in theater mode (4b).
5. View redactions made by other users and make page notes on the documents they review.