This functionality is for Account Administrators only. 
To add a new Review or Prep database click on the the database name in the top left of your screen. From here, click "Manage Account".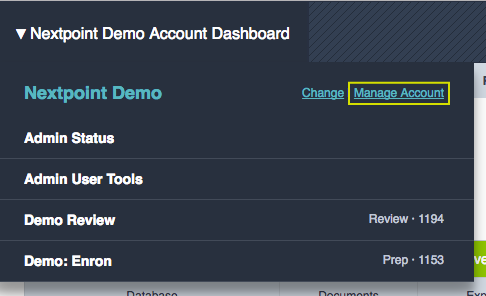 On the Summary tab, click on the blue "Add New Review Database" or "Add New Prep Database" button located above the Review or Prep database table.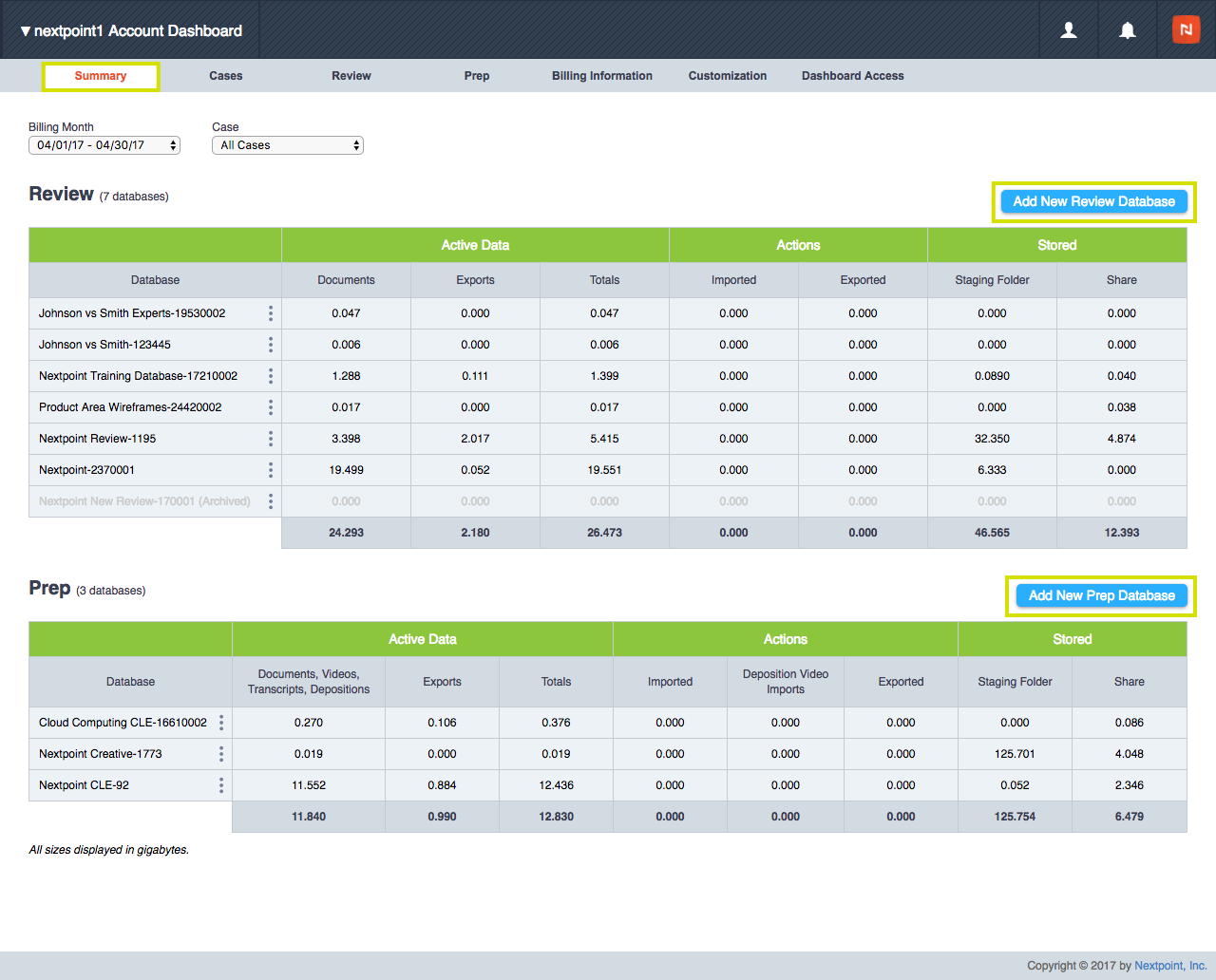 Simply add your new database name, choose your case, and select users to add to the new database. Hit "Submit" and the new database will be added to your account.
Note: If you have not yet set up a Case to associate your database with, you can also do so via the "Create New Case" option when adding a new database.