This functionality is available for Advanced and Standard users only.
There are two ways you can add coding to a document when working in Discovery. The first, at an individual level, and the second, en masse via a bulk action. Let's take a closer look at each.
Add Information to One Document
When you are viewing an individual document, coding information is available in two areas:
In the Discovery Fields section, you will find Relevancy Status, Privilege Status, and Confidentiality. You can also find any Hot Coding fields that have been set up in the section below Discovery Fields. Make your changes, then click Update to save.

The rest of the coding fields can be modified by expanding the Additional Fields section. Just make your changes, then click Update to save, or Update & Next to save and move on to the next document in your list.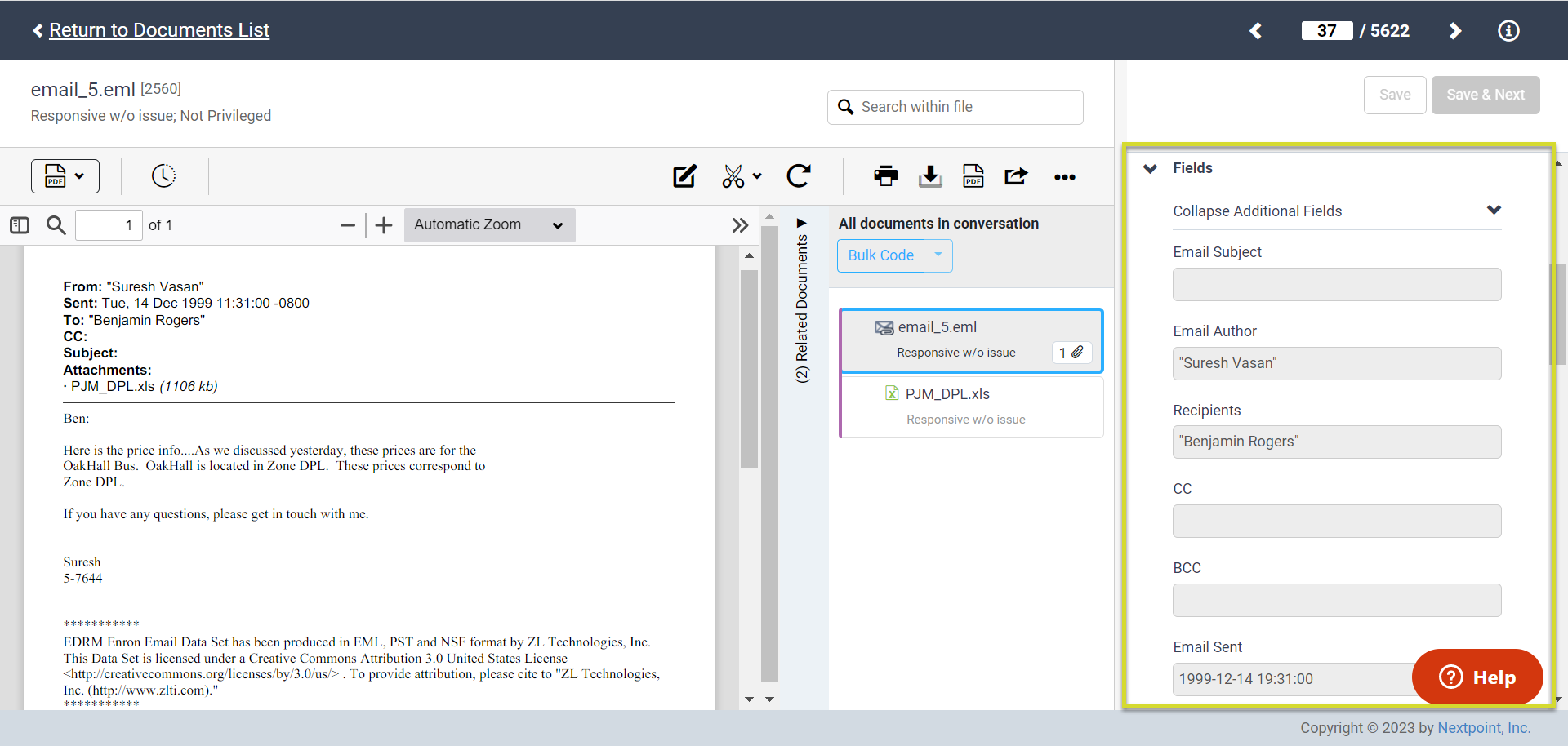 Add Information to Multiple Documents
Perform a search or click into the folder to select the documents you would like to add. Select the checkboxes to the left of the documents you would like to edit and click "Bulk Actions".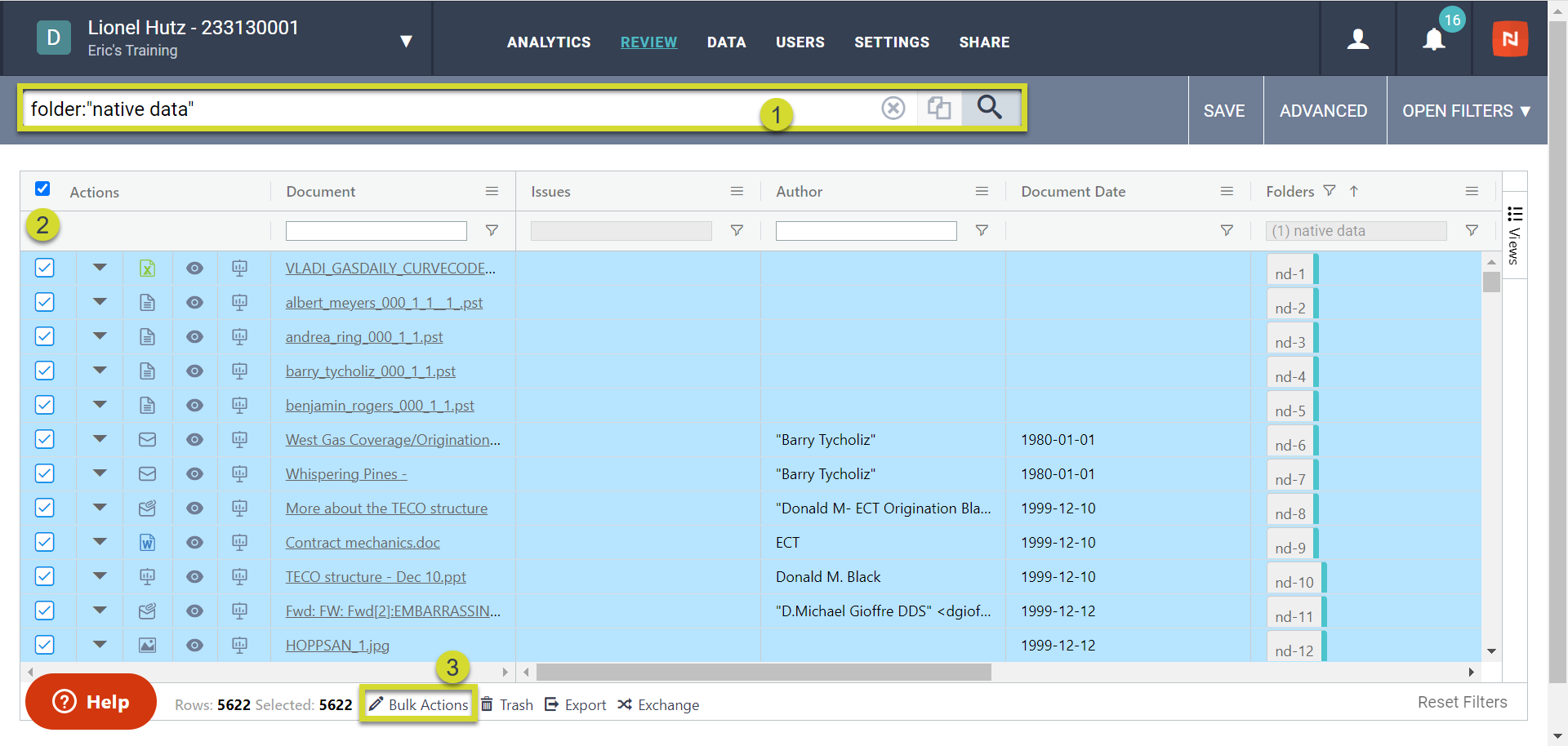 The Bulk Edit window will open, where you can choose which data to edit. If you would like to include documents from email chains, email families or duplicates, click the appropriate checkboxes at the top (more information on these options here).
Click "Update Documents" and the changes will be made.
Your Discovery database should display the following Bulk Edit options (some options may not display if they have not been determined in Settings):