Nextpoint employs Boolean logic with Advanced Search. Enter your data in the appropriate fields and click Advanced Search. Below is a breakdown.
---
Advanced Search
Use Boolean operators and proximity search
Search within text and/or coding
Search by category, folder, or issue
Exclude terms, search by beginning of a word, or perform fuzzy search
Search within specific coding fields
Click Advanced Search
* Search syntax is generated as you type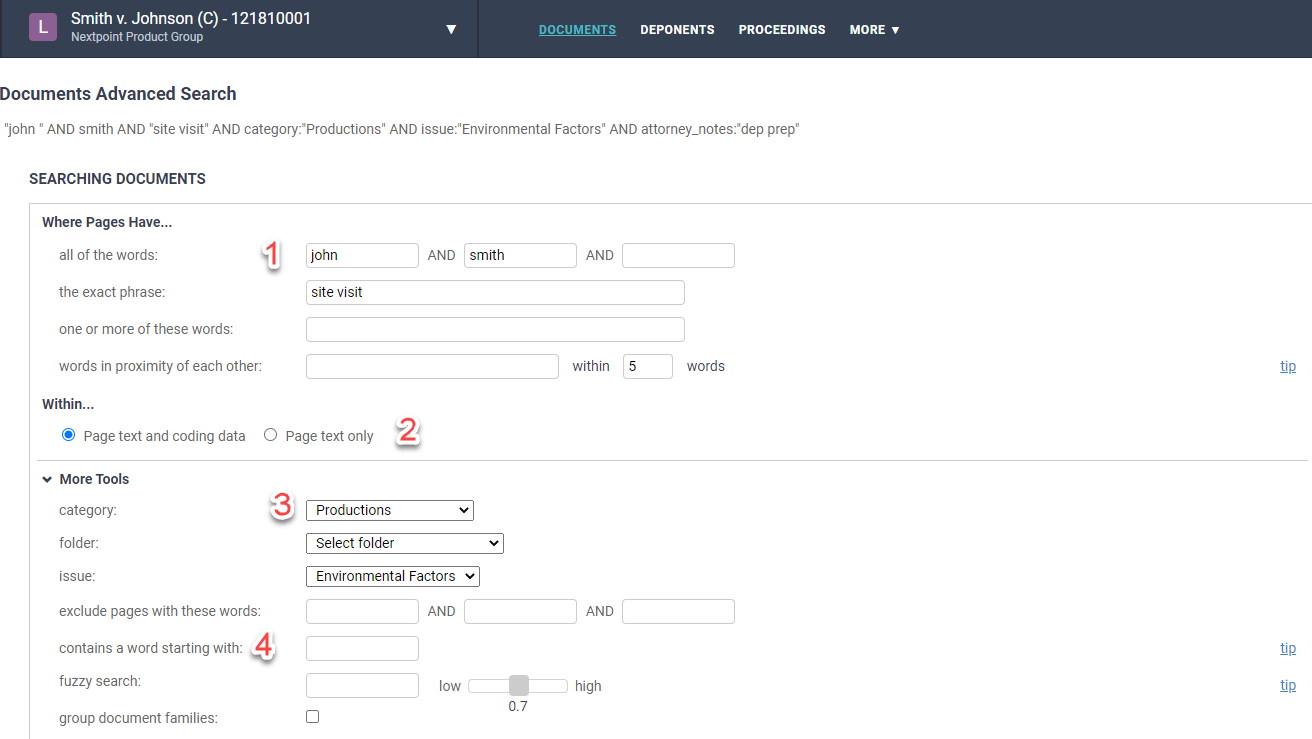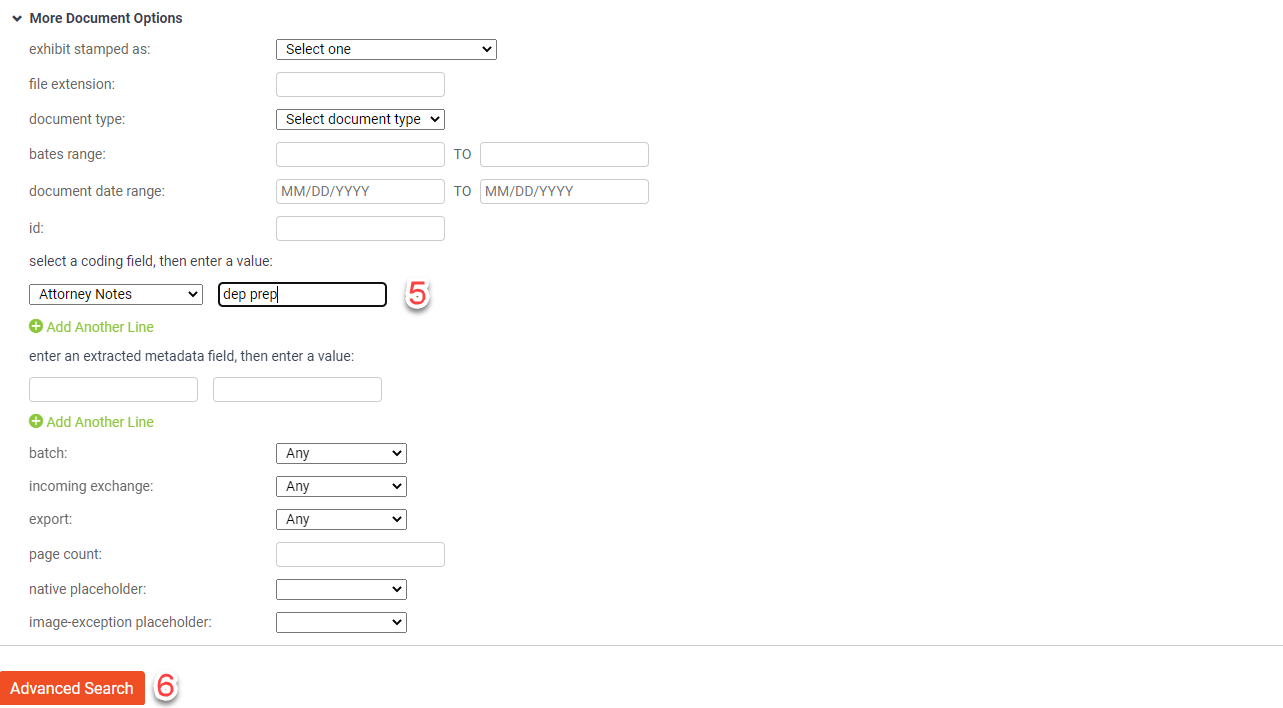 ---
Viewing Search Results
From Grid View:
Preview your results from your gridview via the icon. You can navigate through your results using the up and down arrows of your keyboard.
Sort by any column in your grid view to sort in ascending or descending order. You can add/remove fields from your Grid View Template(s) via MORE >> Settings >> Documents >> Grid View Column Templates (edit)
Do you want to Save a search for your colleague or for later reference? Simply click "Save" to the right of your search bar after running any given search and it will be available (again under Save) moving forward.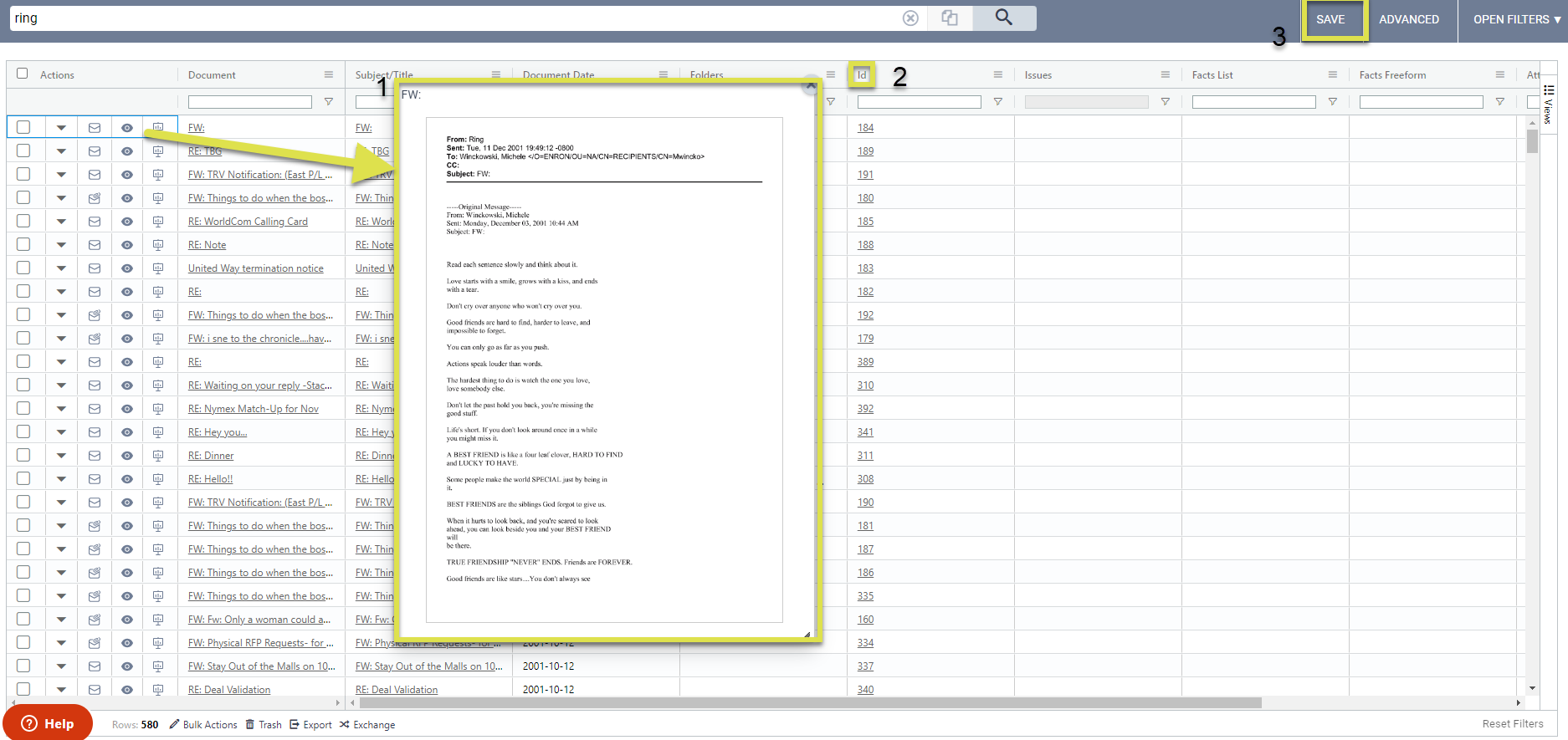 Check out our Nextpoint Search Guide
Return to Litigation Workflow