When examining a population of documents in Grid View, you can quickly access a preview image of any document without navigating to the "breakout" document viewer with the coding panel. This is a real time-saver in many situations.
First, customize any Grid View template to include Document Preview and Theater View columns. (Your default template may already have these selected.)
Your saved Grid View template will now display two columns containing these icons:
— Document Preview

— Theater View
From your grid view results, click a document's Document Preview icon to view the first page of that document in a modal box, or the Theater View icon to view the entire document in a separate theater window.
Document Preview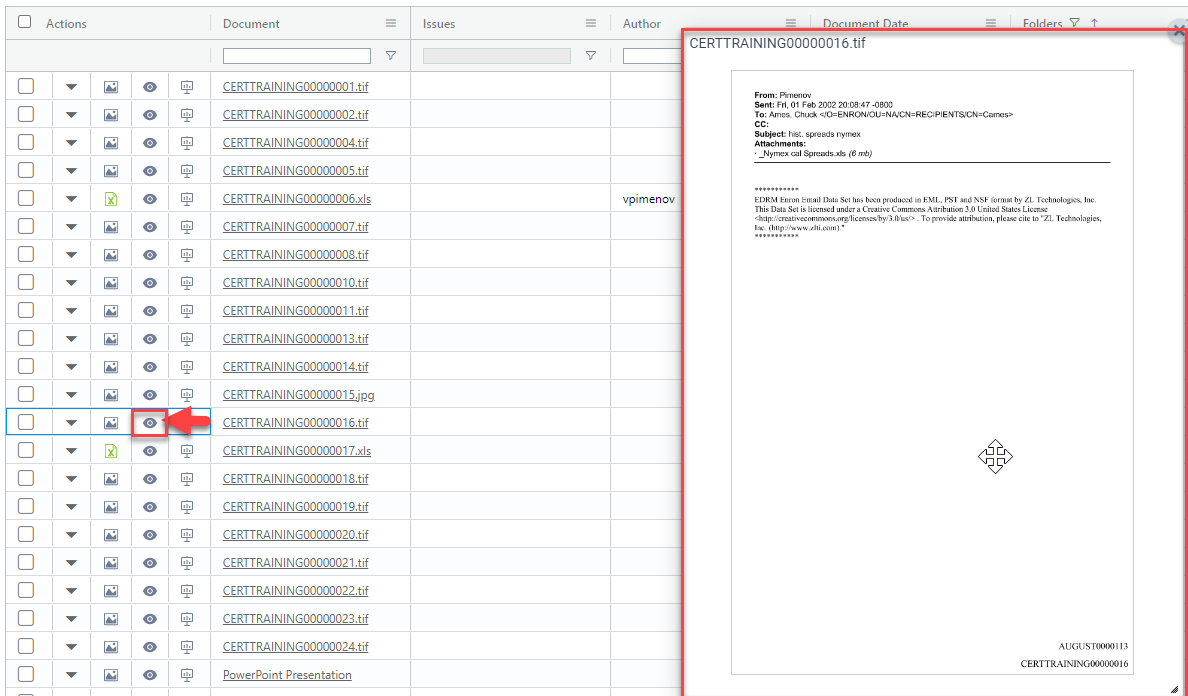 Theater View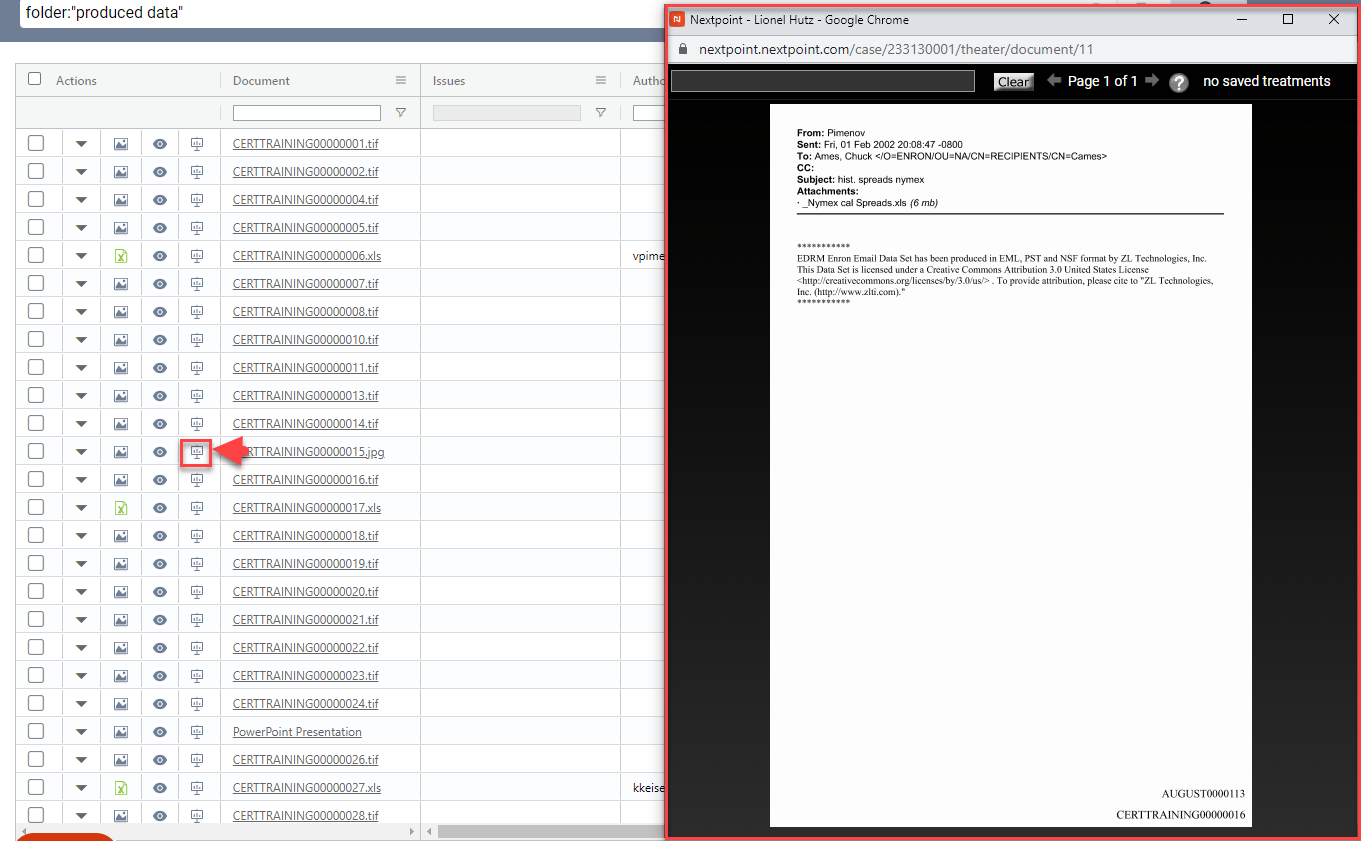 In the Document Preview modal, you can navigate through the documents in your Grid View results using up/down keyboard arrows. The modal window can be resized or moved anywhere within the browser tab.
In Theater View, type "n" for the next page, or "p" for the previous page in your document. Click on the Theater icon of a different document in your Grid View to update the theater display with that new document.
To close the Document Preview modal, press the "escape" key on your keyboard or click anywhere else on the page. Close the Theater window as you would close any browser window. (Shortcut: Ctrl-W Windows, Cmd-W for Mac)