Produced Data Structure at a Glance
While every import can be the slightest bit different, there are several structural components of a produced data set which are helpful to know as you approach your first (or 100th) import.
The production shown below is located on your local computer in the absolute path of C:\Nextpoint\Smith_v_Jones\Defense Productions\UHCProd001
The base folder of this production set is UHCProd001, and the base folder includes subdirectories of IMAGES, NATIVES, TEXT, and DATA (read: load file) associated with the production.
Your nextpoint_load_file.csv load file goes in this base folder.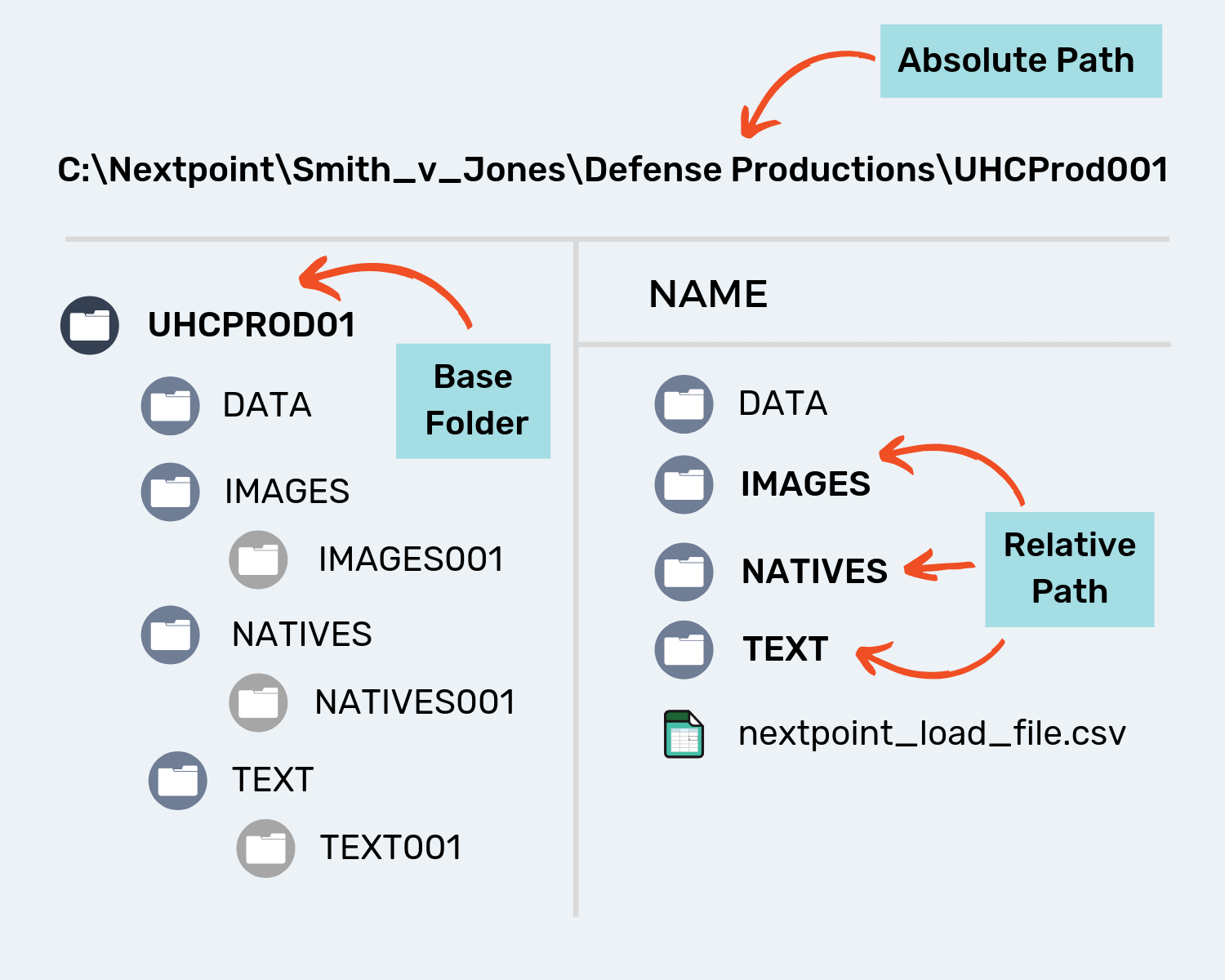 ---
Relative Path
It is critical to your import's success that the nextpoint_load_file.csv includes native and text path information relative to where the load file resides in your production set's base folder.
The relative path for any native files starts with NATIVES. For example, the first value of the native_file column in the load file would be NATIVES\NATIVES001\UHC0000001.xlsx
The relative path for any text files starts with TEXT. For example, the first value of the text_file column in the load file would be TEXT\TEXT001\UHC0000001.txt

Ready to import?
Have you:
If so, you are set to initiate the import of your base folder. In the aforementioned example, you would select UHCProd001 for import.