Release date: August 25, 2020
Every Discovery and Litigation database is equipped with two preset Categories: All Folders and Favorites.
While All Folders has always been an existing view, the addition of Favorites makes it simple to manage your most accessed, or top of mind folders in one location. Favorites are unique to each user and available for all access levels.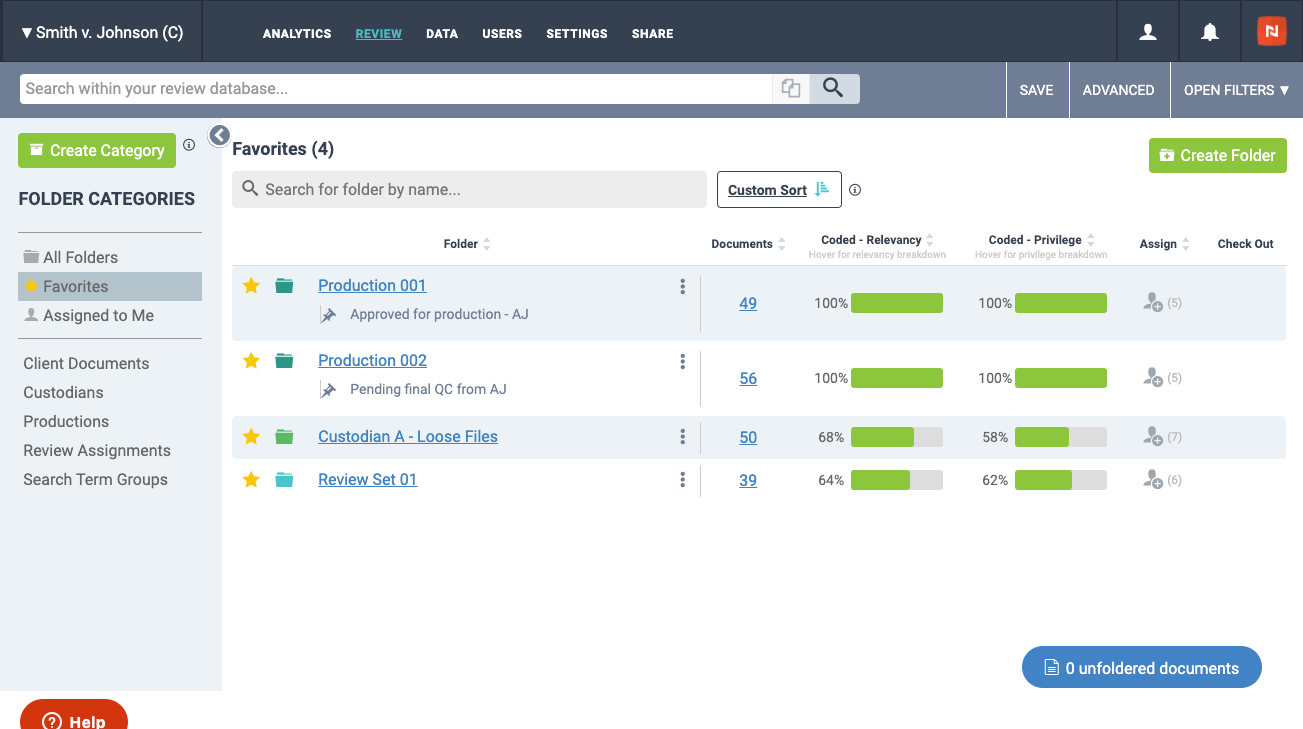 To get started organizing your favorite folders, navigate to your folder list. In Discovery, the folder list is located via the REVIEW tab. In Litigation, the folder list is located via the DOCUMENTS tab.
To add a folder to your Favorites category, simply toggle the star icon to yellow.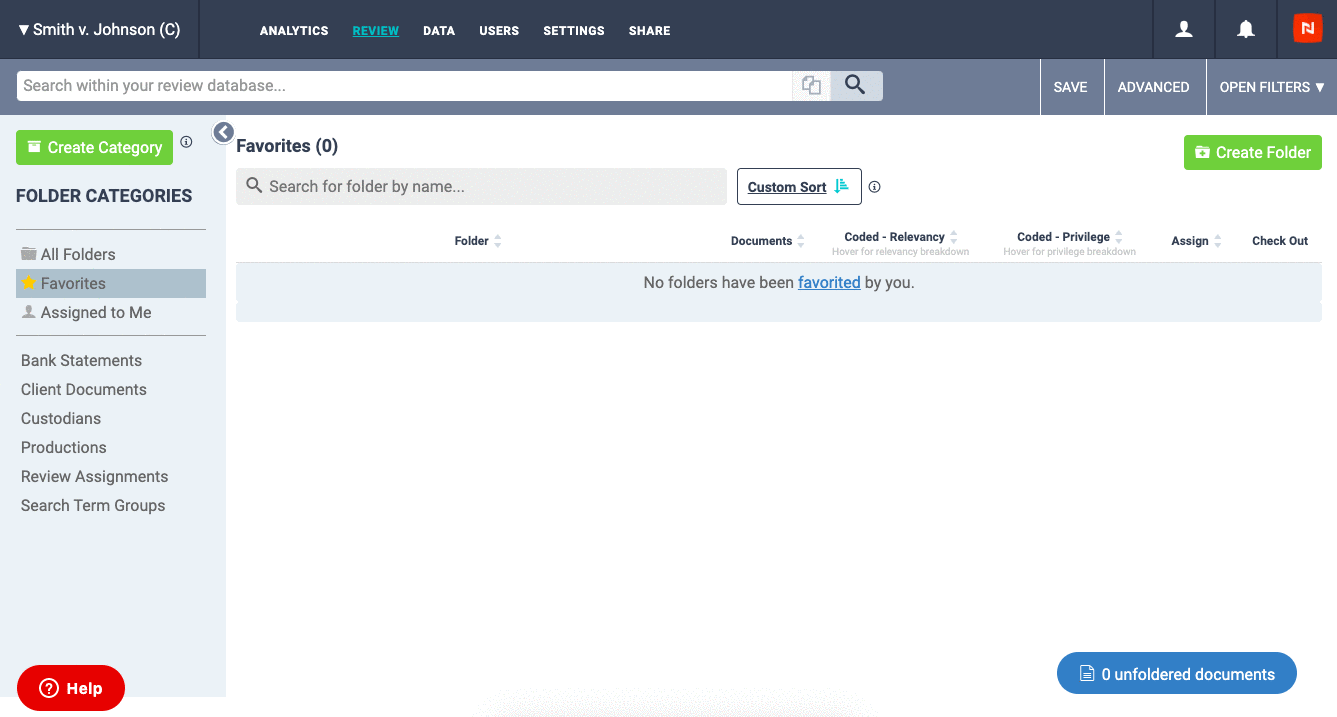 To remove a folder from your favorites, toggle the star icon again so it is a gray outline. Doing so will remove it from your Favorites list but the folder will remain in All Folders' and any other associated custom categories.