Installation
Download and install the CloudBerry for Amazon S3 client. There is a one-time fee, though you can upload up to 5 GB with the free version.
---
Setting Up CloudBerry
1. Open CloudBerry.
2. In the main menu choose "Tools" > "Options" and then select the "Copy/Move" tab.
3. Change the Permissions Inheritance dropdown to "Do not inherit".
4. Click "OK".
5. In the right window, click on the dropdown menu and select "New Storage Account" - then select "Amazon S3".

6. Fill in the "Add new Amazon S3 account" form. All of these credentials can be found by going to SETTINGS > Import tab in Nextpoint. If you do not have credentials, please email support@nextpoint.com to have them set.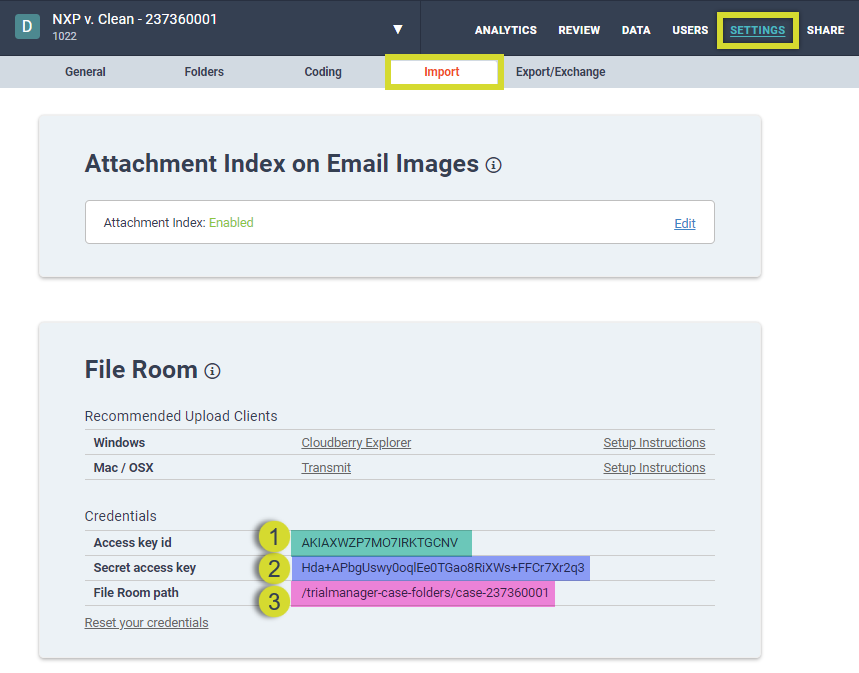 Display Name: Choose any name you like to help identify this account later
Access Key (called Access Key id in Nextpoint)
Secret Key (called Secret access key in Nextpoint)
Check the "Use SSL" box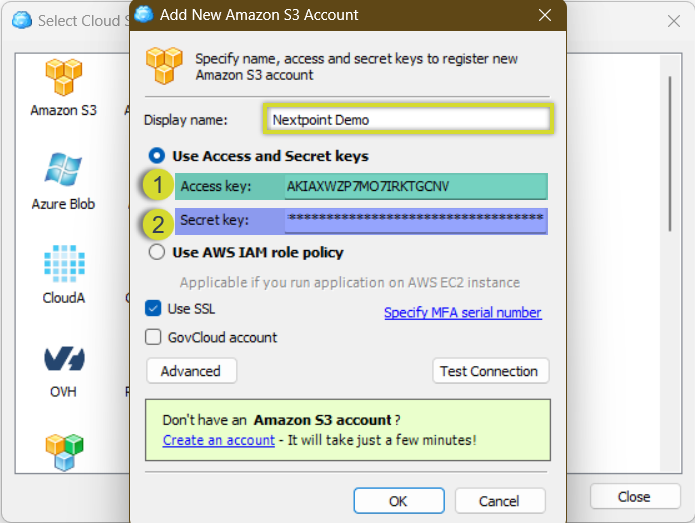 7. Go to the Source dropdown and select the Display Name you came up with in the last step.

8. Change the value of the box that says "root" directly beneath the "Source" drop down to match the File Room path value found on your Import settings page in the Nextpoint application, and click Return.
If desired, you can now make this new Account a favorite, by clicking the blank star icon in the root folder window. This will save you from having to enter the folder path during future visits.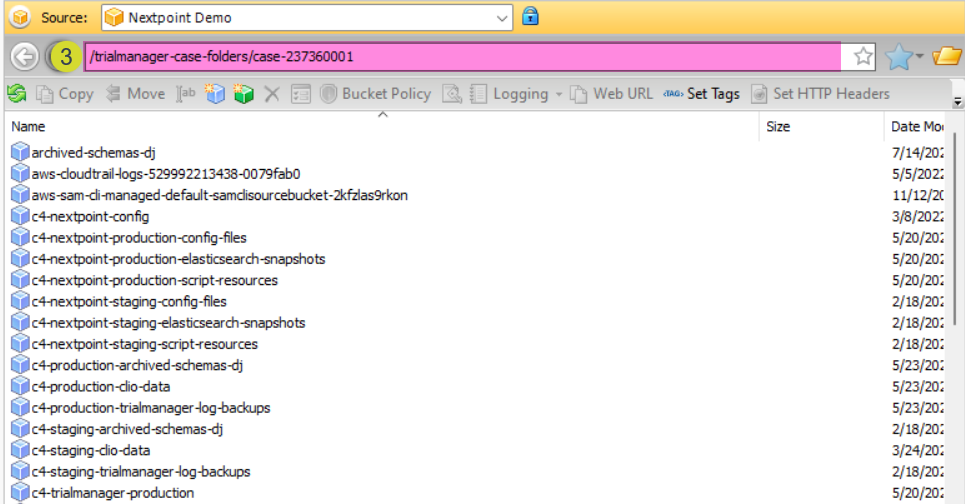 9. In the main menu choose "Tools" > "Options".
Select the "Compression and Encryption" tab.
Check the "Server Side Encryption (Amazon S3 only)" checkbox.
Click Apply.
Click "OK".
10. LEFT SIDE: Click the "My Computer" tab in the main interface.
11. You are now connected to your File Room and can begin transferring files.
Select the folder or file and then select copy. You will now see your file in the File Room.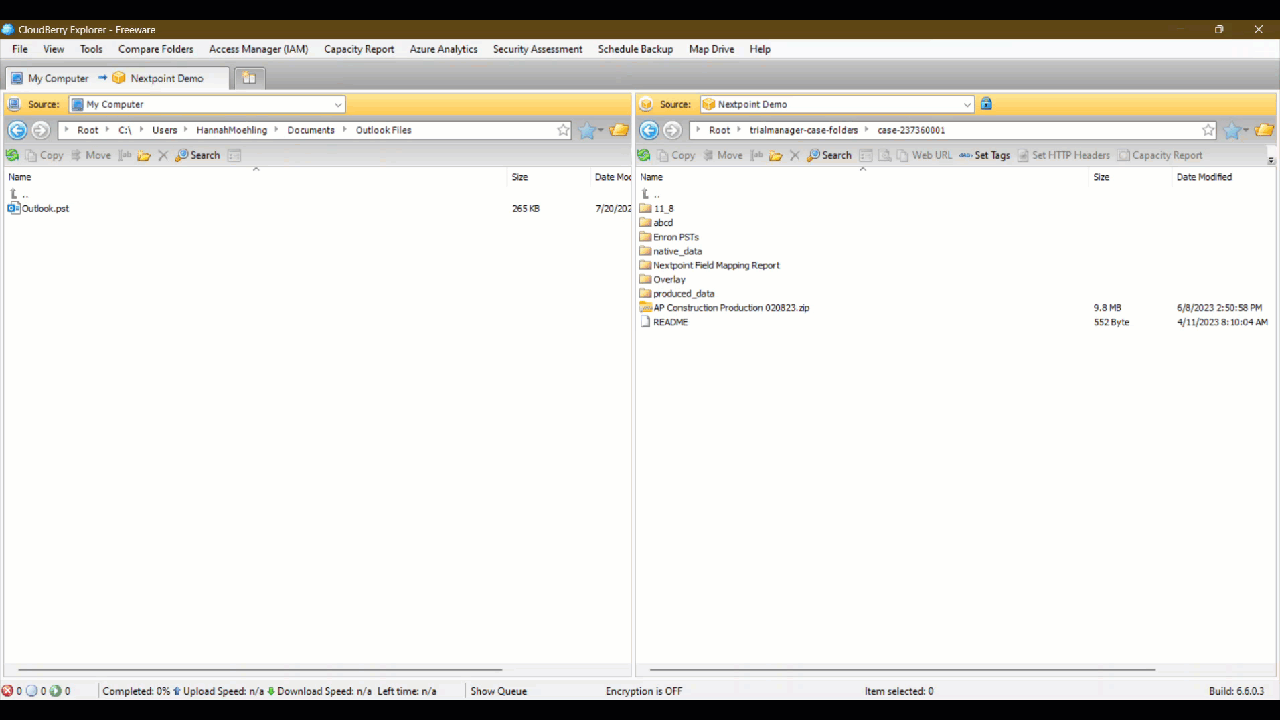 ---