What is File Room?
File Room is a secure 'data-bank' for storing all your confidential files. Your File Room comes with a built-in, high-speed, multi-file uploader to get data into Nextpoint quickly and efficiently.
Access your File Room from the DATA navigation tab. From there, just drag and drop or select multiple files, folders, or archives to be uploaded. Data storage is free with a Nextpoint subscription, so upload as much as you like.
You can then import files into a Discovery or Litigation database directly from your File Room.

In Discovery databases, File Room is located via the DATA tab in your top navigation.
In Litigation, File Room is located via MORE > Data in the top navigation.
DISCOVERY DATABASE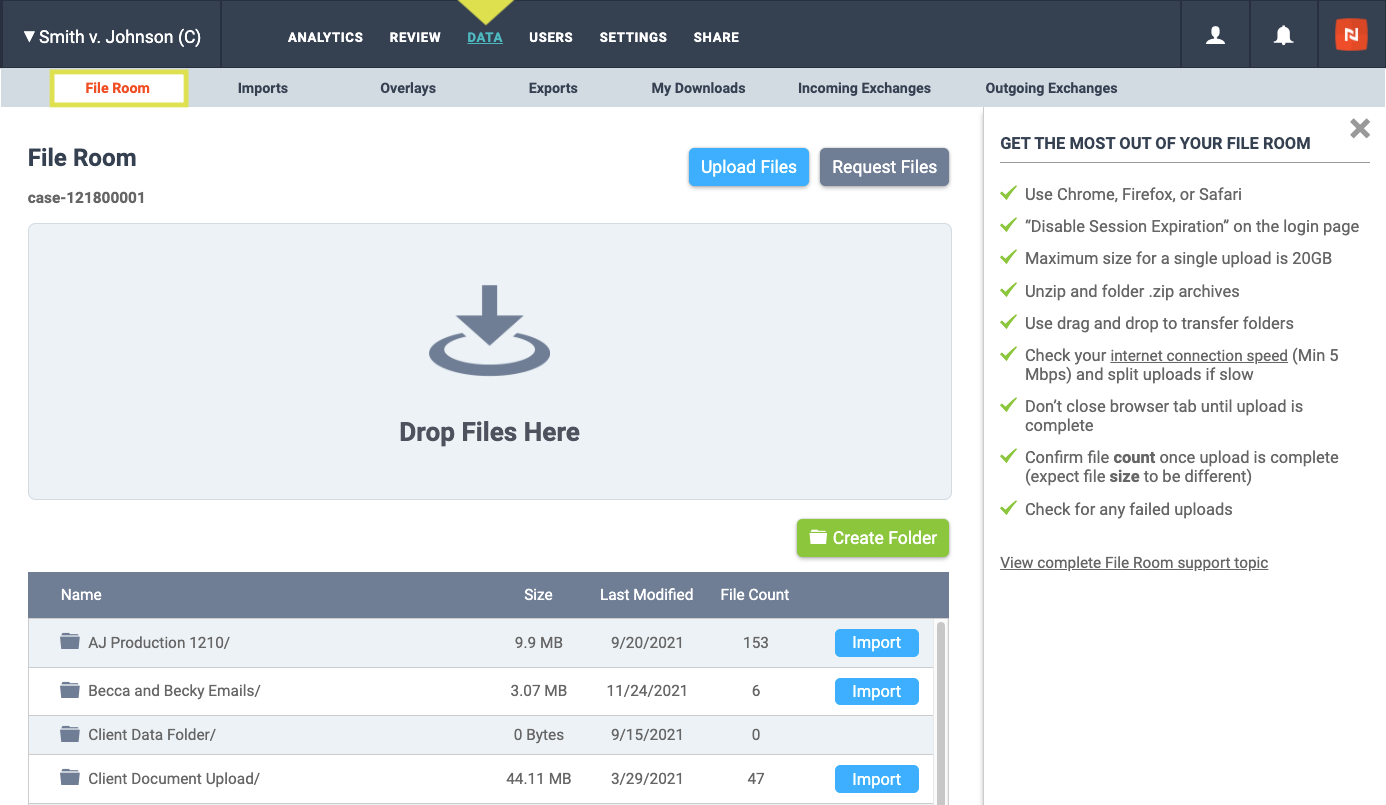 LITIGATION DATABASE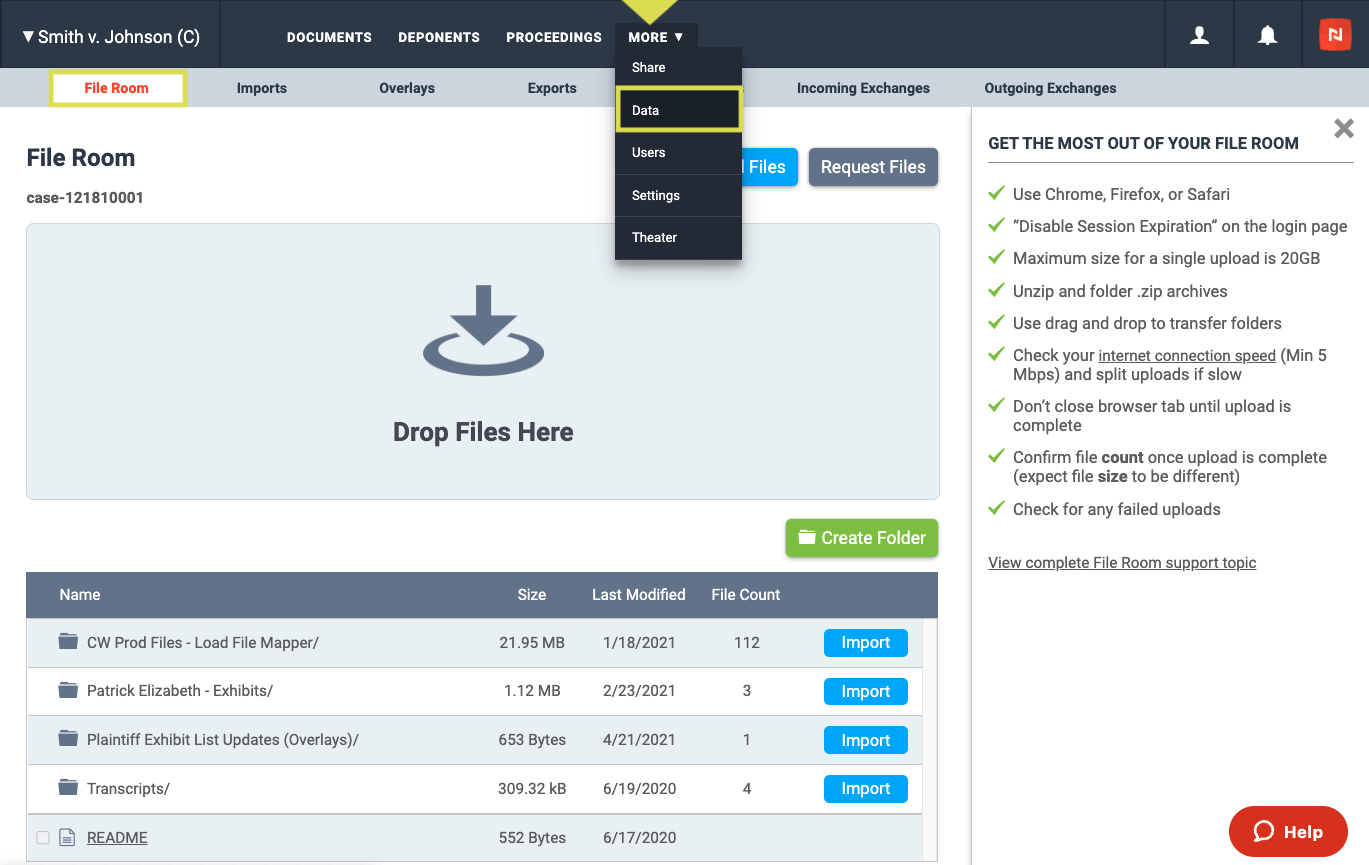 Upload Folders/Files to File Room
Easily create a folder to drag and drop files into the File Room, or simply drag and drop folders contained on your desktop, local drive, etc.. (tip: unzipped folders). Click into a folder in File Room to view its files or drag and drop a new folder or multiple files from your computer into the existing folder.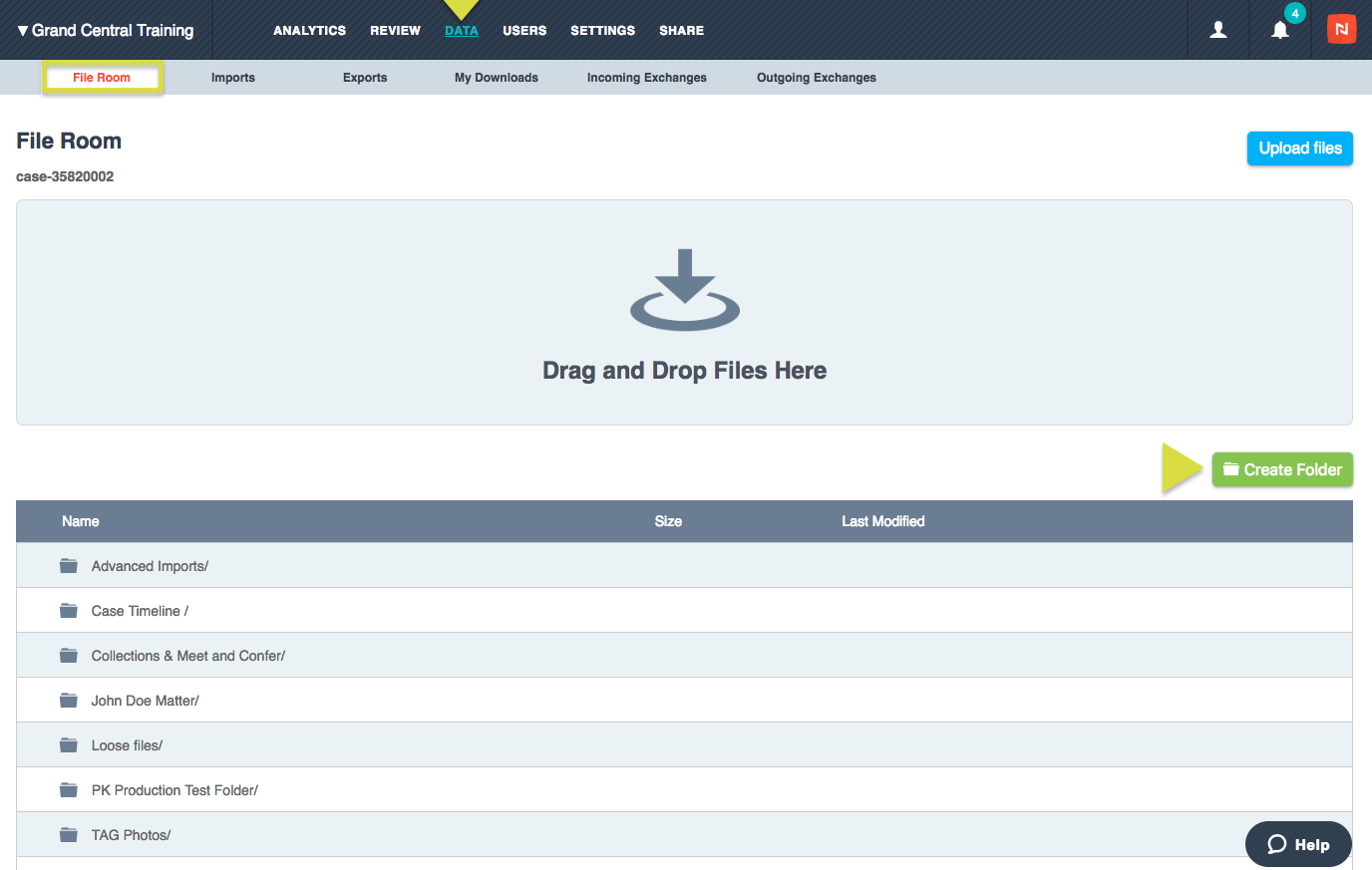 Folder/File Naming and Sort Order in File Room
The names of folders/files brought into your Nextpoint File Room are sorted alphabetically, not numerically. This means that folders/files ending in numbers may not be sorted as expected.
For example, the sorting rules will put a file named IMG_1000 after a file named IMG_100, instead of after the file IMG_999.

IMG_100


IMG_1000
....


IMG_999
If you would like those files sorted with IMG_1000 after IMG_999, then files should be named with leading zeros (IMG_0999).
To determine whether you are uploading to the correct folder, check the folder name in the breadcrumb navigation above the drag and drop box.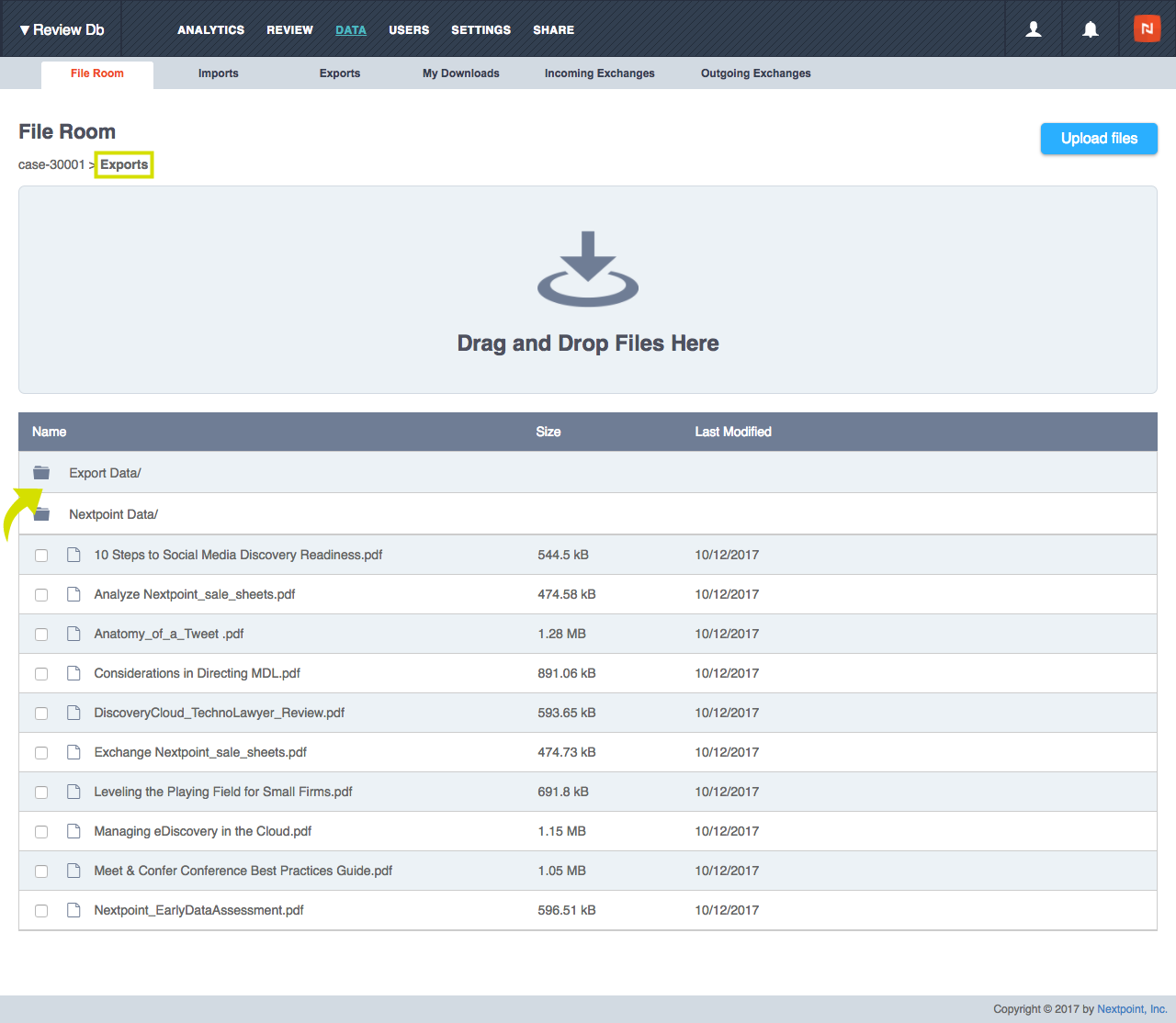 Import Files from File Room
When you're ready to import your data into Discovery or Litigation from your file room, follow instructions here.
Remove Files from File Room
Click the checkboxes next to the file you would like to delete and click "Trash Files".
If you would like to delete all files in a folder, check the first file, and then you will be presented with the option to "Select: All".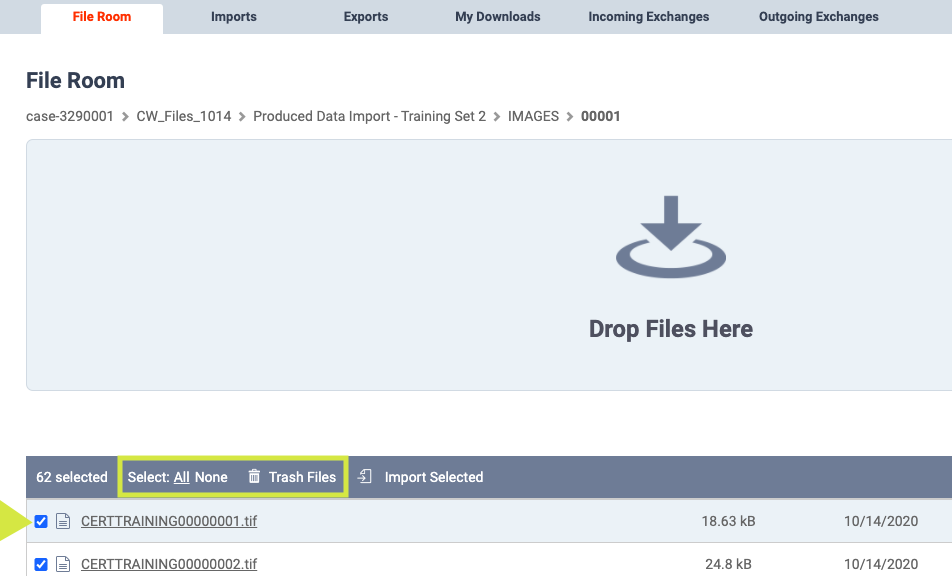 Getting a "Invalid according to Policy: Policy expired" error on upload?
Please check the clock on your computer, if the time difference is greater than 5 minutes Amazon S3 will reject the upload. To remedy this, make sure your computer's system clock is synced with a time server.
For any other File Room errors, please contact support@nextpoint.com.