*This functionality is available for Advanced users only.
Custom Confidentiality Codes can be created, allowing you to code documents as confidential, and instantly endorse them with the appropriate confidentiality stamp.
To locate the Confidentiality Code settings, in the top navigation of your database, click SETTINGS > Coding.
Scroll down to the Confidentiality Codes section, then click Create New.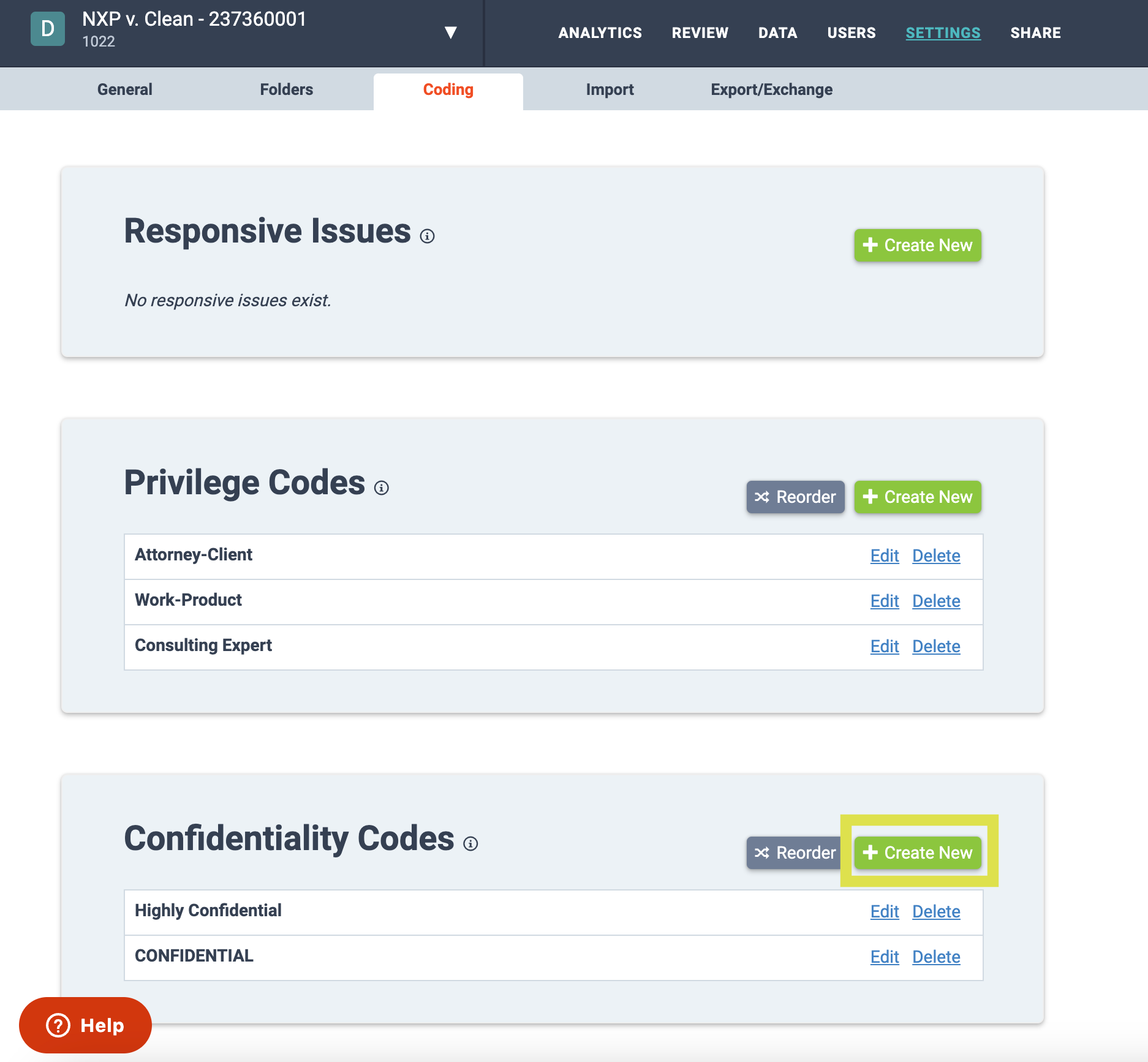 Enter the new Confidentiality Code name, and click Create.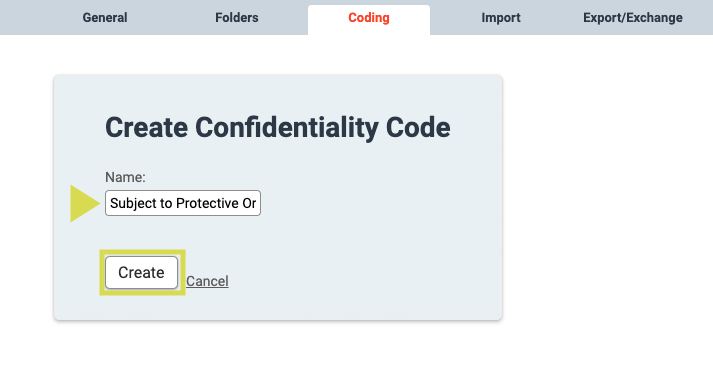 Once created, the Confidentiality Coding option will be available for use in the Document Viewer.

---
Return to Discovery Workflow