*This functionality is available for Advanced users only.
Custom Privilege Codes can be created, allowing you to code documents as Privileged, and designate the reason(s) a document is considered privileged.
At the top of the home page go to SETTINGS > Coding. Scroll down to the Privilege Codes section, then click "Create New".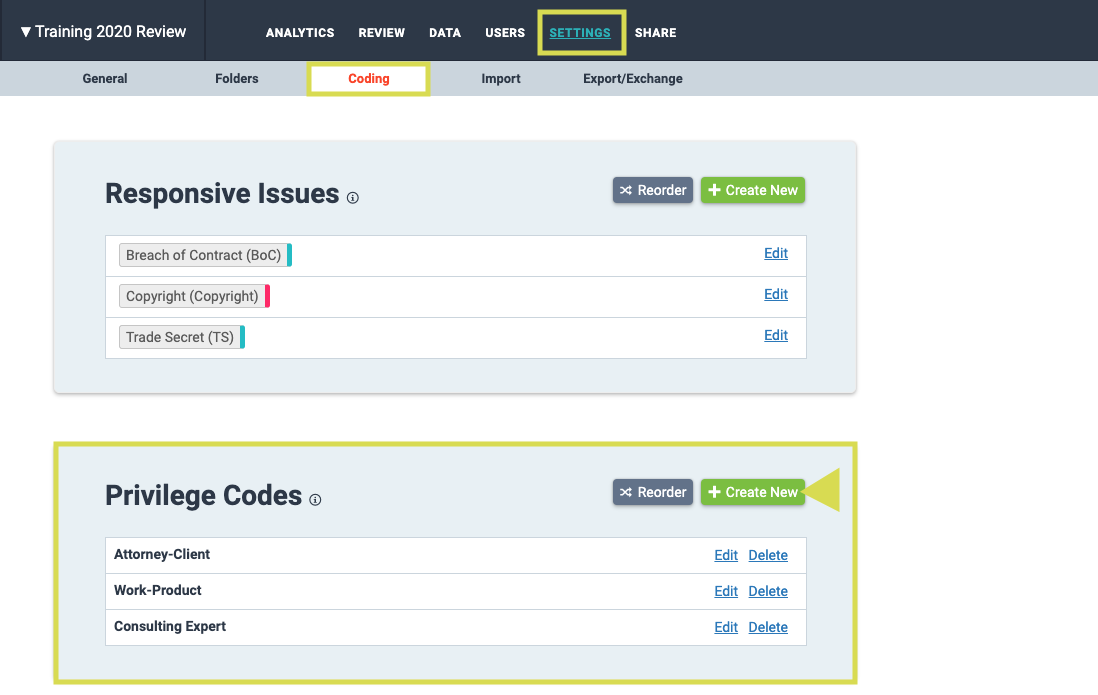 Enter the new Privilege Code name, and click "Create".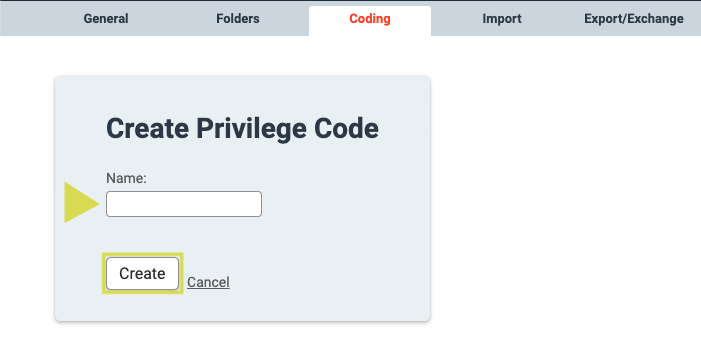 ---
Return to Discovery Workflow