Before you stamp your exhibits, you must create your folder, and add your documents to it. Then set your stamping template.
Click on the first document in the population, look in the Related Folders section in the right sidebar. Click the 
icon to open the folder window and click "Add Stamp" to open the stamping interface.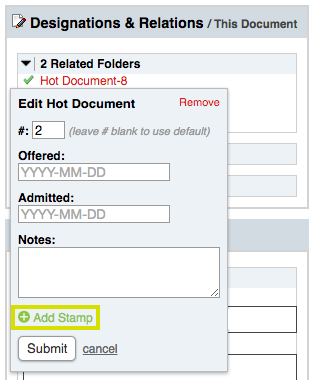 When the stamping interface appears in the next window, use the following steps:
Click the checkbox to add a stamp.
Place the stamp where you'd like on the document.
To apply a stamp only to this document, click "Apply & Close".
If you want to continue to the next document in the label set, click "Apply & Next".

Your documents will re-process to burn the exhibit stamp onto the image, and a new icon will be displayed to indicate that the document has been stamped.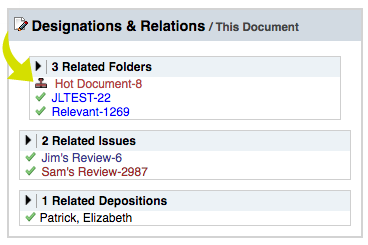 If you need to re-stamp, don't worry, you can remove the document from the folder set, and the stamp will be removed.
Return to Prep Workflow