The custodian is the individual with administrative control of a document or electronic file (e.g. The custodian of an email is the owner of the mailbox which contains the message or the custodian of loose documents is typically the owner of the computer or server where the documents originated).
A custodian is a field that is assigned to a data set during the import phase. It is important to apply the custodian to a set of data set so users can 1) analyze, search and isolate documents for particular custodian(s) and 2) include this information in a production export.
Add "New Custodian"or "Select a Custodian" by navigating to DATA > Imports > Import Files: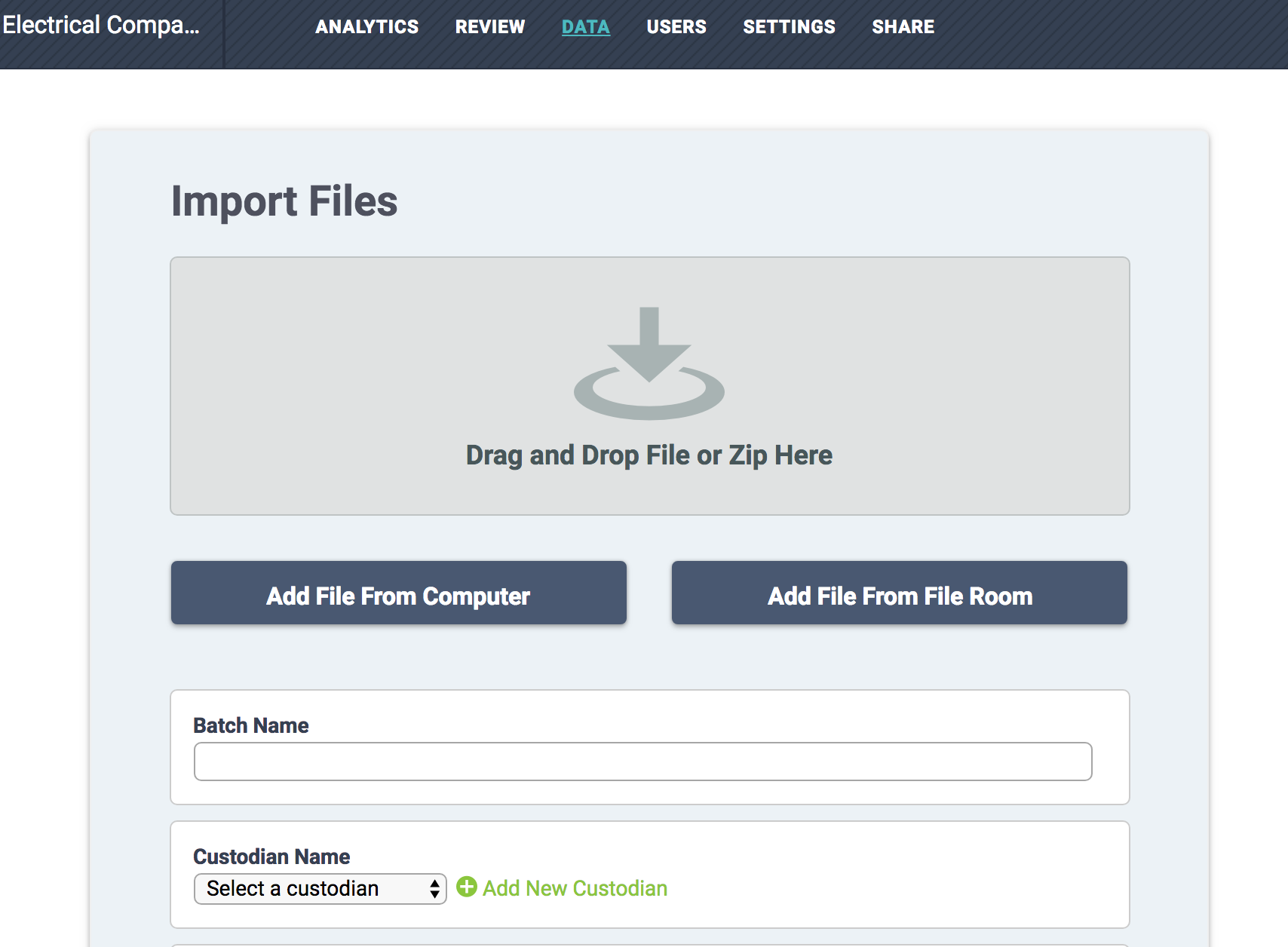 If a custodian is not applied upon import or was applied incorrectly, you can add, edit, or delete this information by navigating to SETTINGS > Import >Custodian: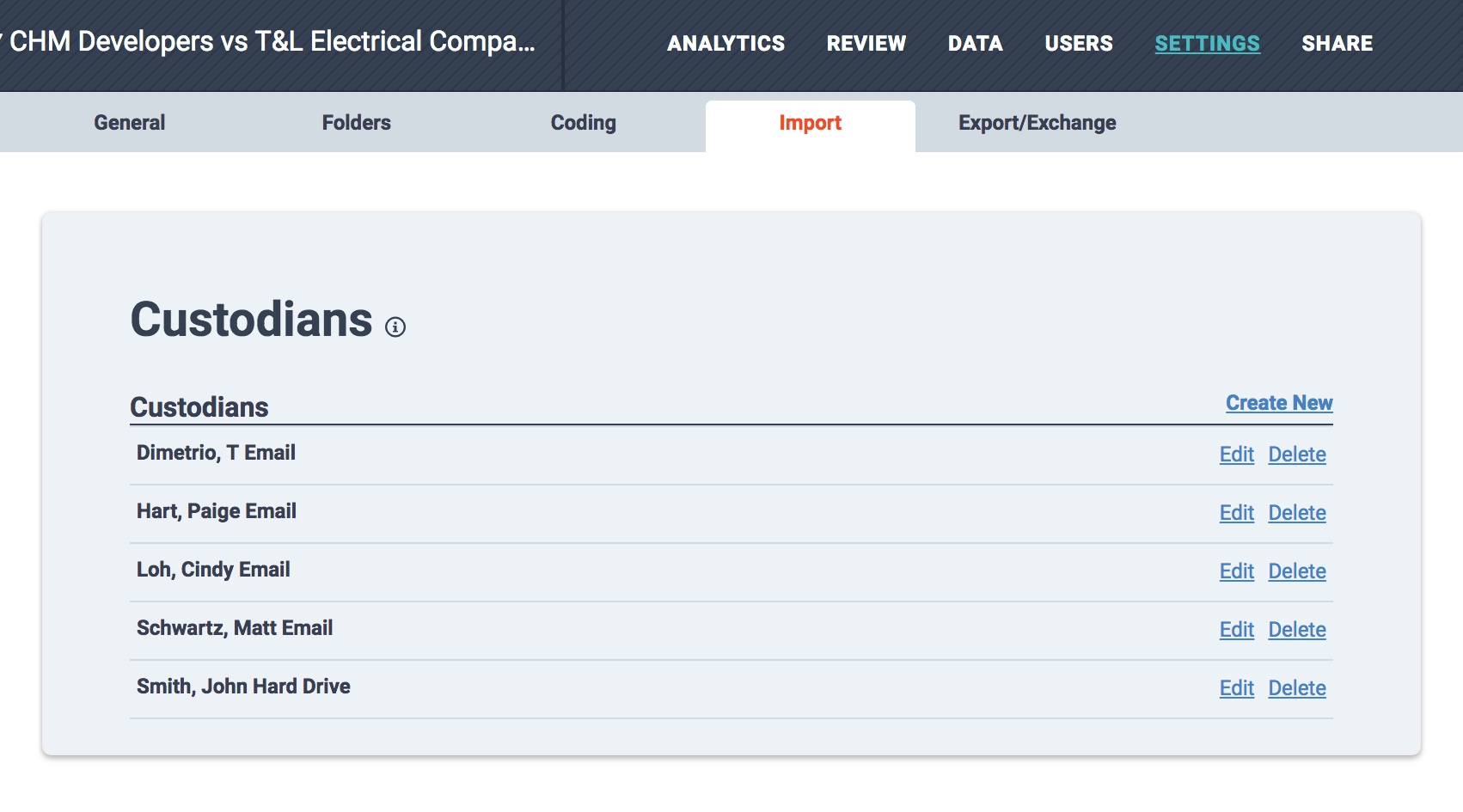 Once a new custodian has been added, this information ca be applied to a data set by selecting the files and utilizing the bulk actions feature.