The custodian is the individual with administrative control of a document or electronic file. For example, the custodian of an email is the owner of the mailbox which contains the message. The custodian of loose documents is typically the owner of the computer or server where the documents originated.
A Custodian is assigned to a data set during import. It is important to apply the custodian to a set of data set so users can:
Analyze, search and isolate documents for particular custodian(s), and
Include this information in a production export
Read more below on Master Custodian, Dupe Custodian and All Custodians
---
How to assign a Custodian during import
You can assign a custodian to your data set on import via Step 2 of the Nextpoint Import Workflow, Import Data Settings. Once in the Import Data Settings, you can select and existing custodian or create new in the 5th input.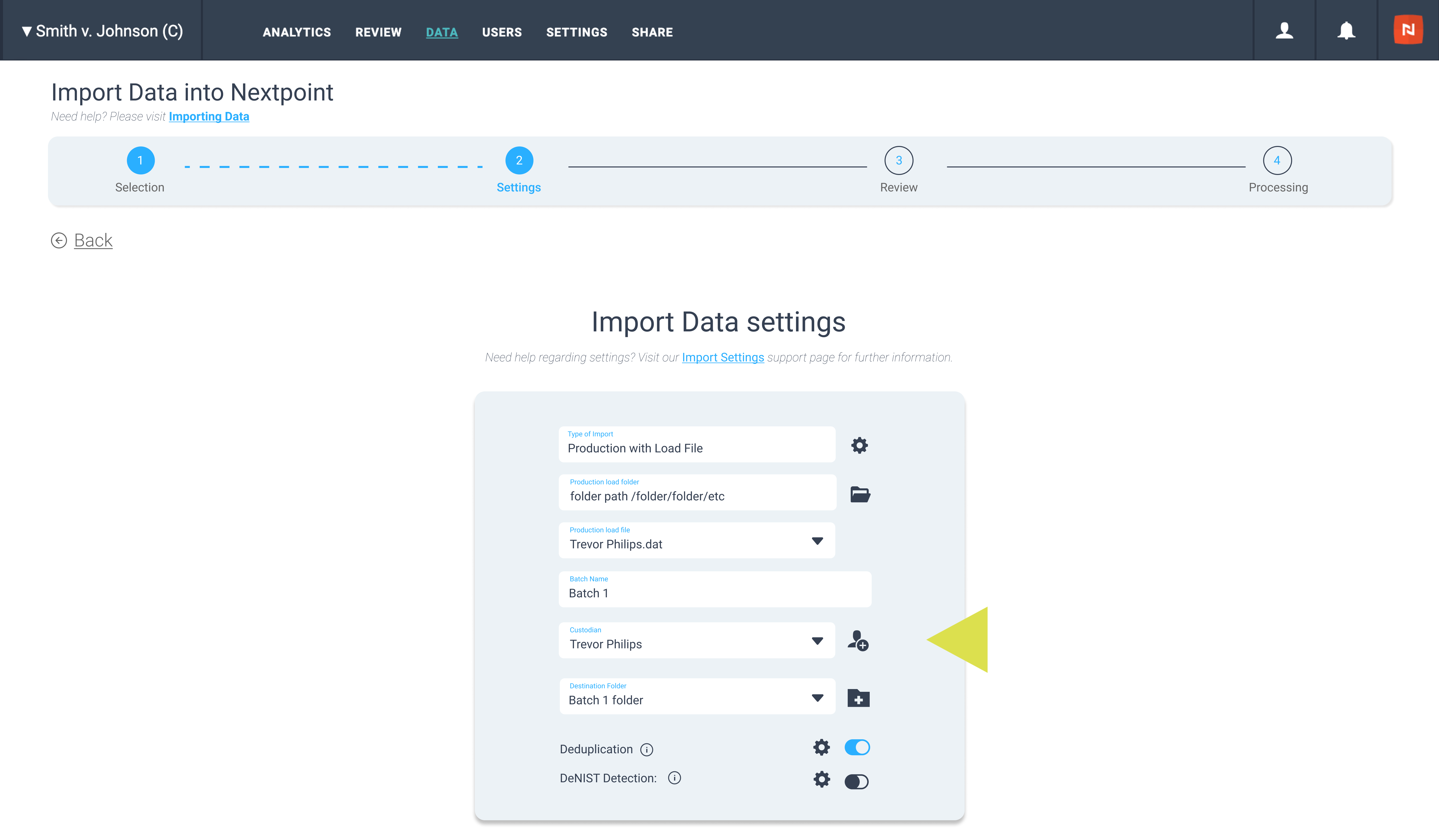 If a custodian is not applied upon import or was applied incorrectly, you can add, edit, or delete this information by navigating to SETTINGS Import Custodian: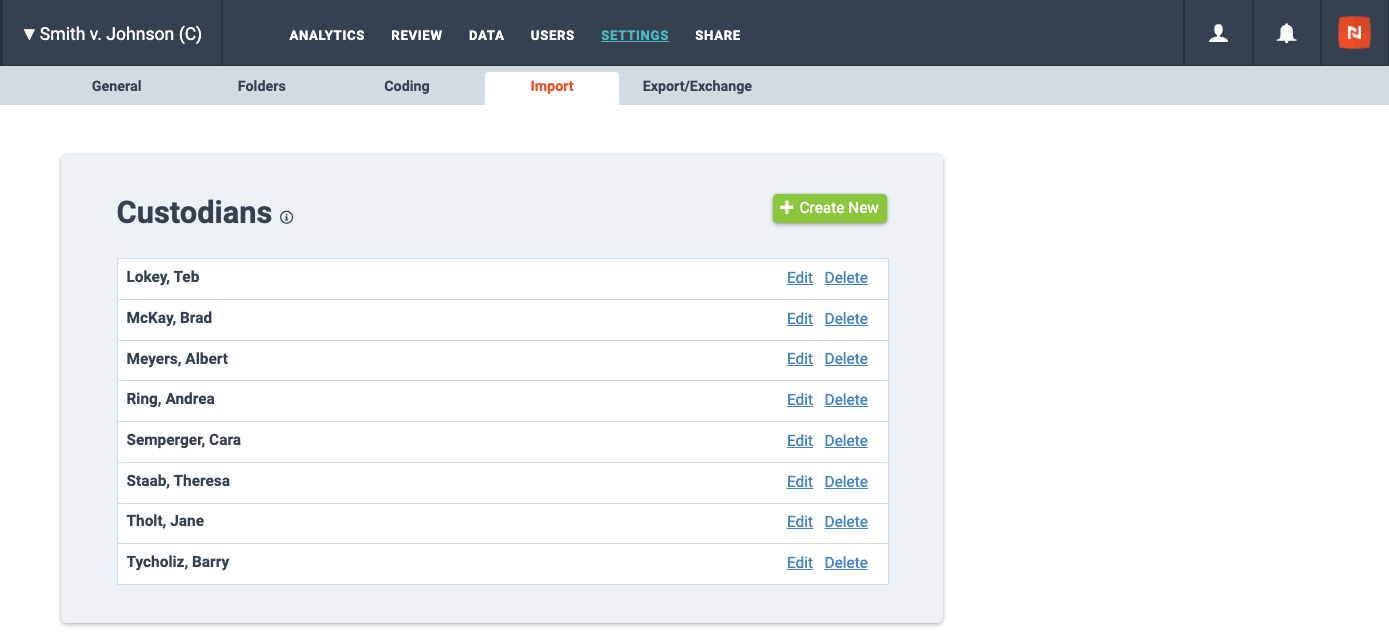 Once a new custodian has been added, this information ca be applied to a data set by selecting the files and utilizing the bulk actions feature.
---
Master, Dupe and All Custodians
When Custodians are applied during import, via bulk action, or at the document-level, Nextpoint will maintain which custodian is the Master Custodian and which custodians are Dupe Custodians.
Master Custodian is the first custodian assigned to a document while Dupe (or duplicate) Custodians are those assigned when the same document is deduplicated during processing. The Master and Dupe Custodians combined equal what we refer to as All Custodians.
Viewing Master and Dupe Custodians in your database
When viewing any document in your database, the Custodians section of the coding panel will display all custodians assigned to a document. When viewing, the Master Custodian will be bolded and the Dupe Custodians are selected, but not bold.
If you were to remove the Master Custodian assignment for any reason, the next assigned custodian will assume the position of Master Custodian.

Exporting Master, Dupe and All Custodians in a Load File
Upon export, you can include Master Custodian, Dupe Custodians, and (all) Custodians in your metadata load file template.