Nextpoint offers users two essential and distinct software workflows, Discovery and Litigation. Each is purpose-built to manage data in secure, collaborative, databases which you can set up as needed, and customize to meet your specific case and team needs.
While Discovery and Litigation each have unique capabilities, there are many similarities across the platform which aim to streamline your experience from collection and processing to preparing for trial, and everything in between.
Should I set up a Discovery or Litigation database for this matter?
To help aid in this common question, we've provided a brief infographic which describes common data type categories, what users need to accomplish, and the resulting recommendation for database type (Discovery v. Litigation):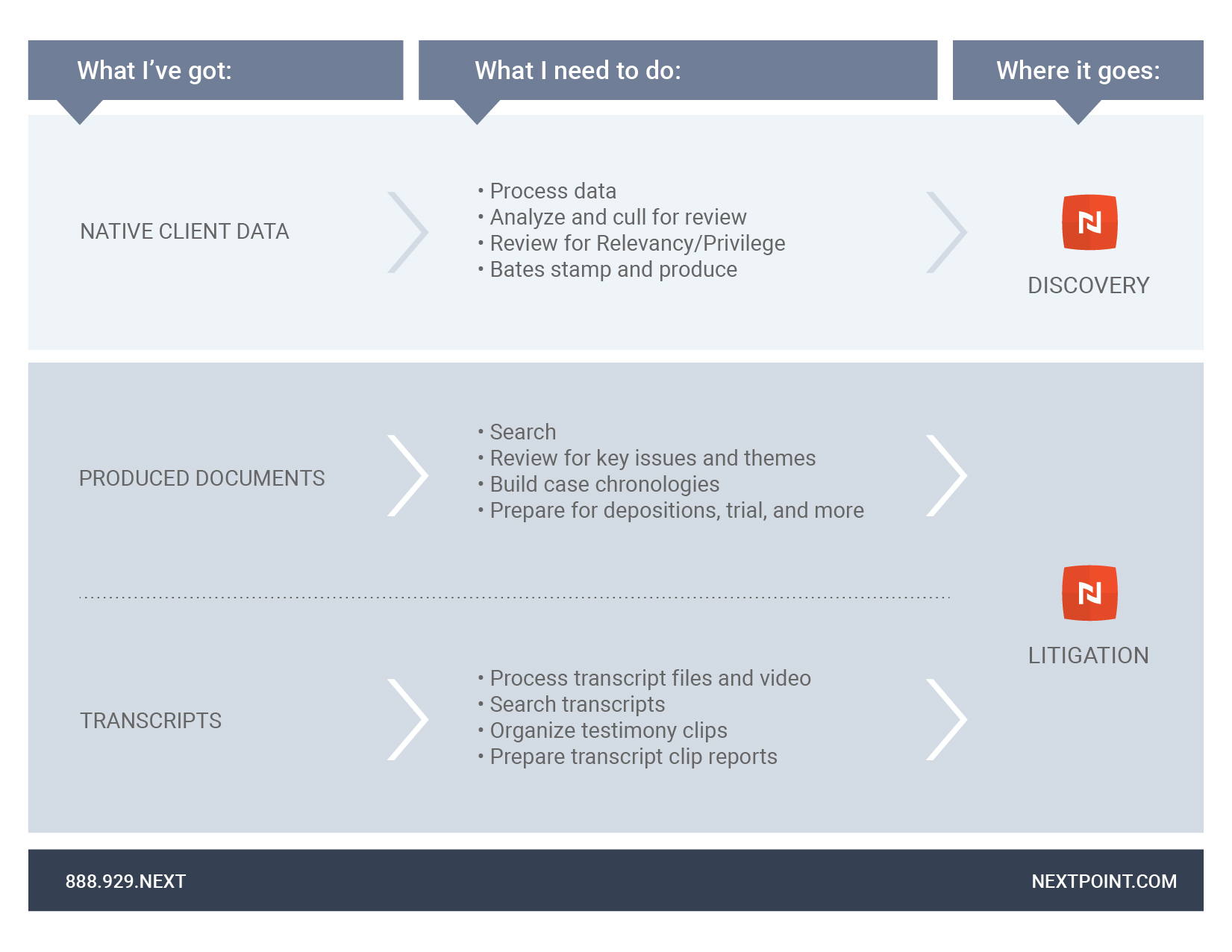 Another approach to managing produced data:
While users most commonly manage native client data in a Discovery database, we also see users apply the analytics and relevancy review components of Discovery databases to make an initial "relevant vs. not relevant" cull of a large production (100GB+) received from a producing party.
If you find yourself in this situation, please read our FAQ which outlines this particular workflow in further detail.
Have additional questions as you set up your first database in Nextpoint? Contact your Account Director and we'll help you get started.
---
Discovery
Nextpoint Discovery, focuses on facilitating your data analysis, document review for relevancy and privilege, and electronic production.
Simple and secure drag & drop upload
The Drag & Drop Import functionality is extremely helpful when you need to import native data, often in the format of pst, mbox, or zip. Database setup and all the complicated and critical stuff (deduplication, OCR, imaging, metadata extraction) is done automatically—and there are NO data charges.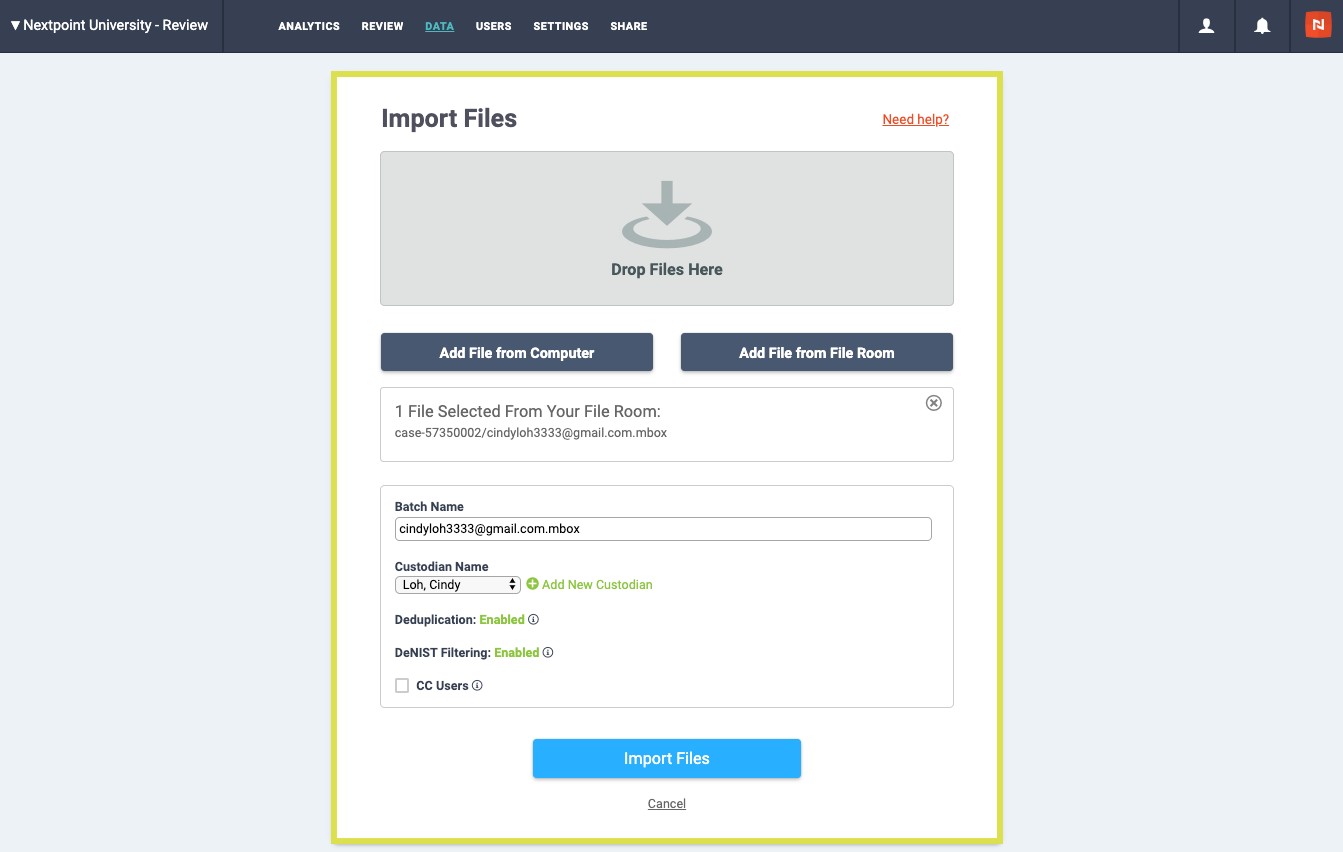 Still need to collect data from your end-client? You can securely Request Files from any third party (clients, counsel, etc...) from your Nextpoint File Room.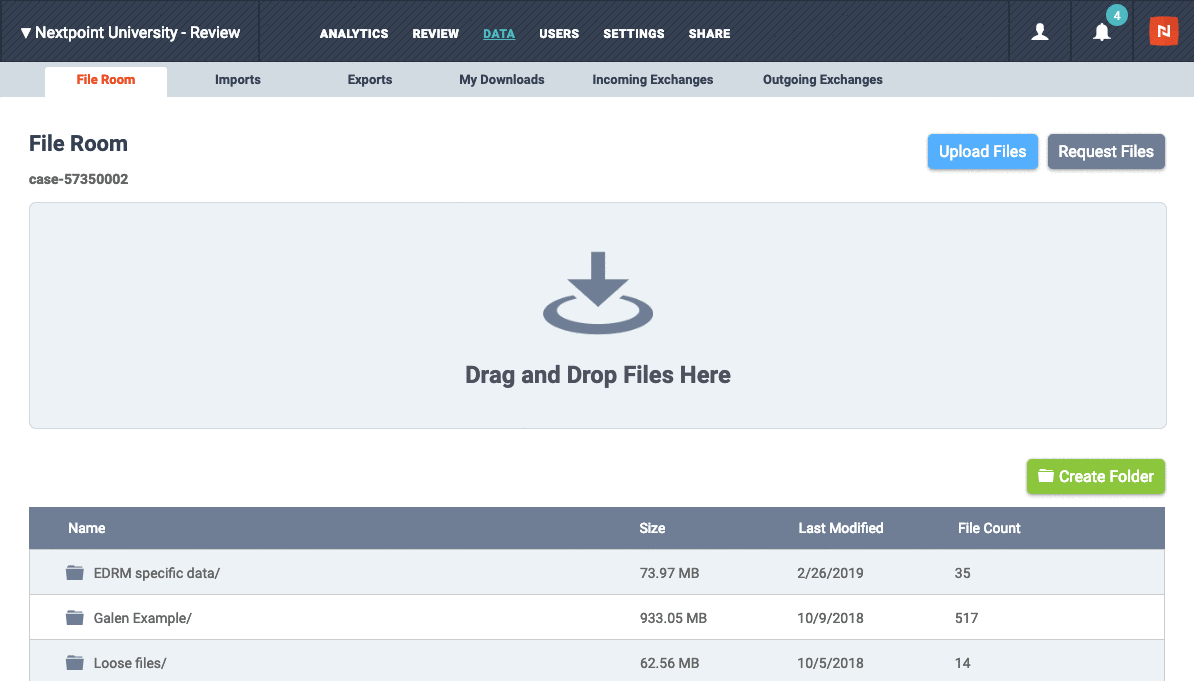 Dynamic 360º views of all your case
A customizable visualization of your entire database gives you critical "big-picture" insight to make smart decisions immediately after upload. Quickly execute bulk-culling or coding, and properly organize your review from the outset.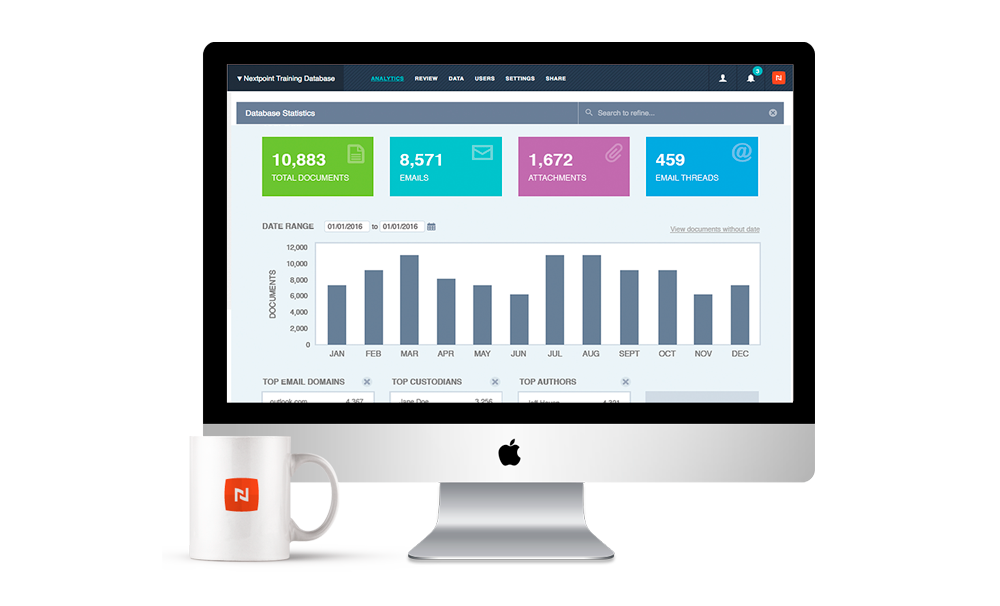 Flexible document review
Customize almost everything in real-time (views, tags, coding, bulk actions, and more) for your particular team or project.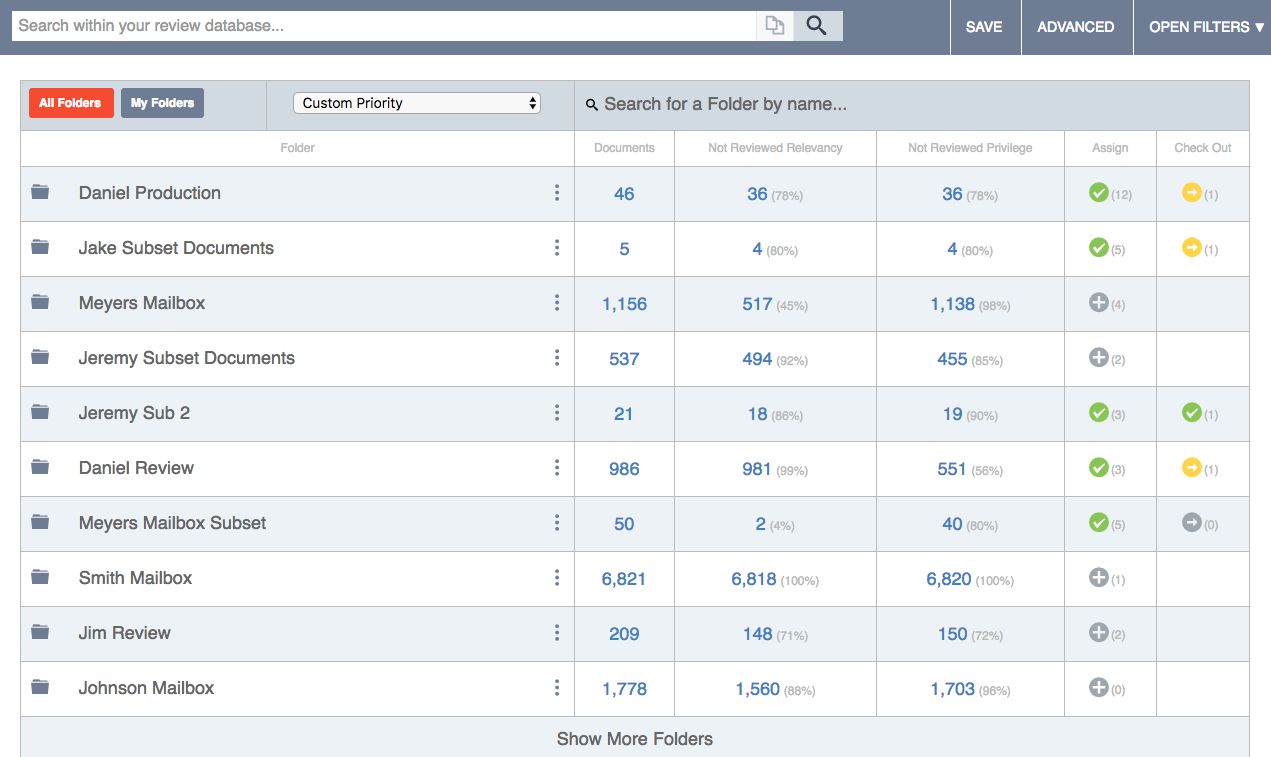 Modern evidence exchange
Exchanging evidence is more secure, always free, and as easy as sending an email.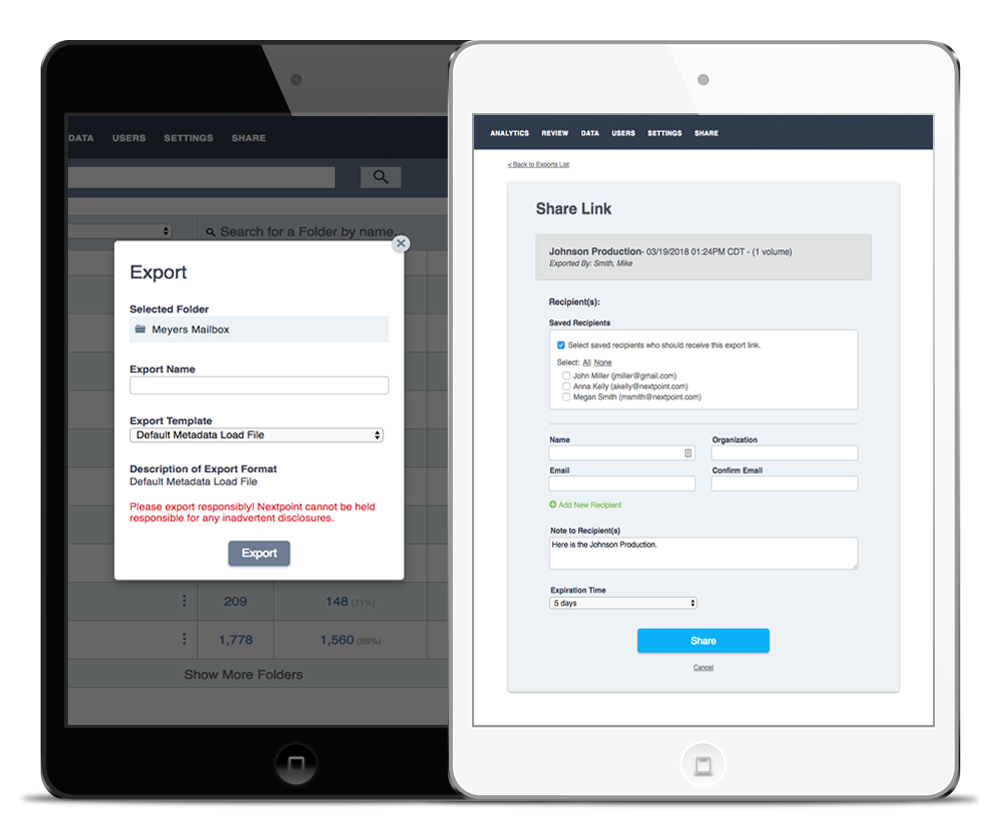 ---
Litigation
In Nextpoint Litigation, you can begin to build your case story with your post-production documents and depositions, exhibit stamp, build chronologies, and create electronic document binders to be used in any case proceeding.
In addition to robust evidence management, you can also import, markup and report on deposition or proceeding transcripts, and even present in Nextpoint Theater.
Organize key issues and themes
Stay focused with custom foldering and issue assignment of all key evidence.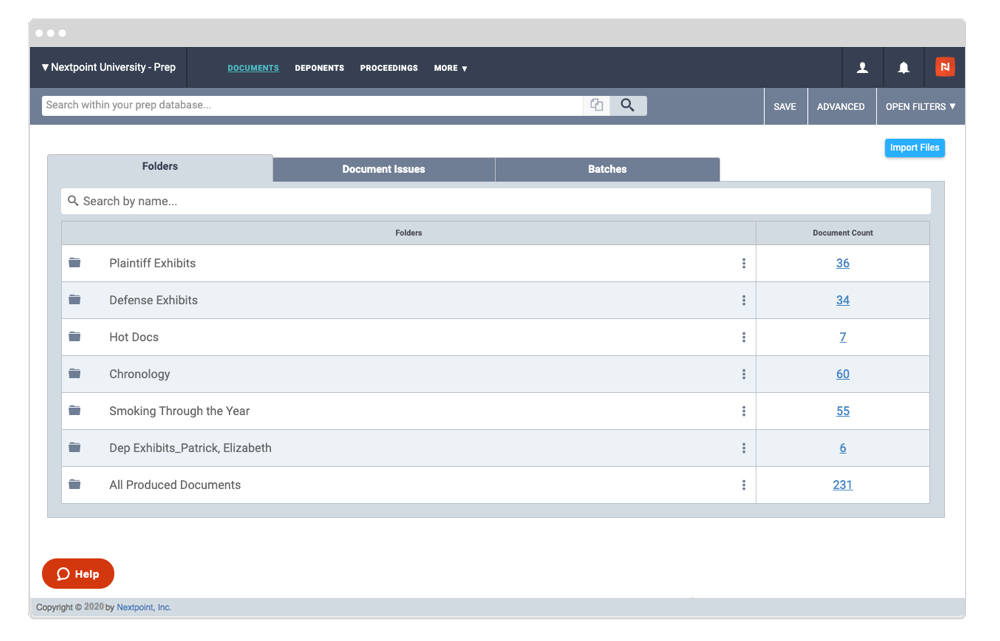 Digital exhibit stamping
Easily customize and execute your exhibit stamping workflow.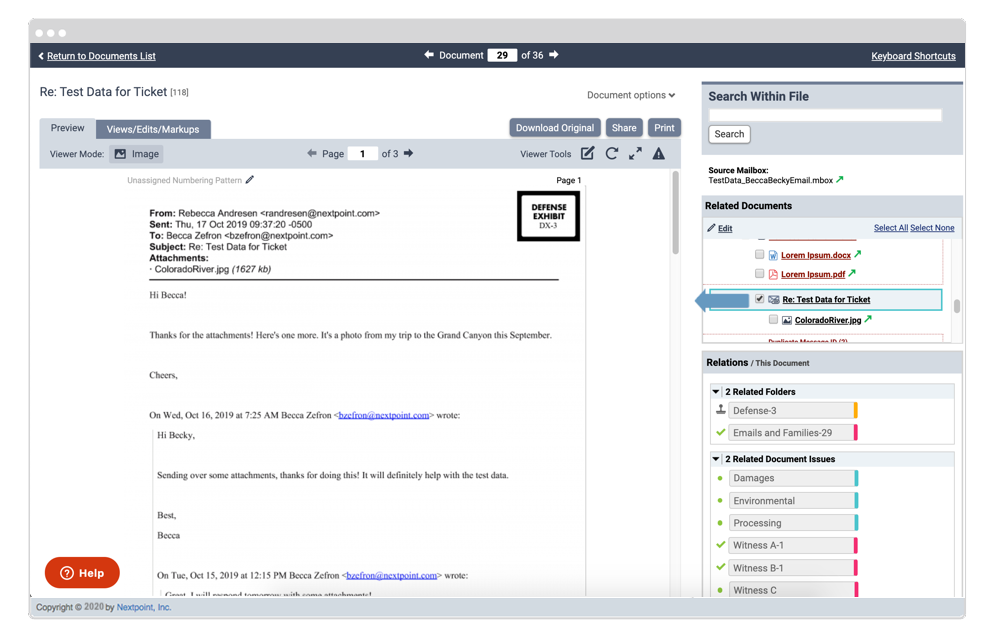 Prepare witness binders
Utilize issues, tags, and highlight markups to organize a witness binder and sequence the documents based on your witness outline. You can later export clean versions for the witness and a highlighted copy with notes for your own preparation.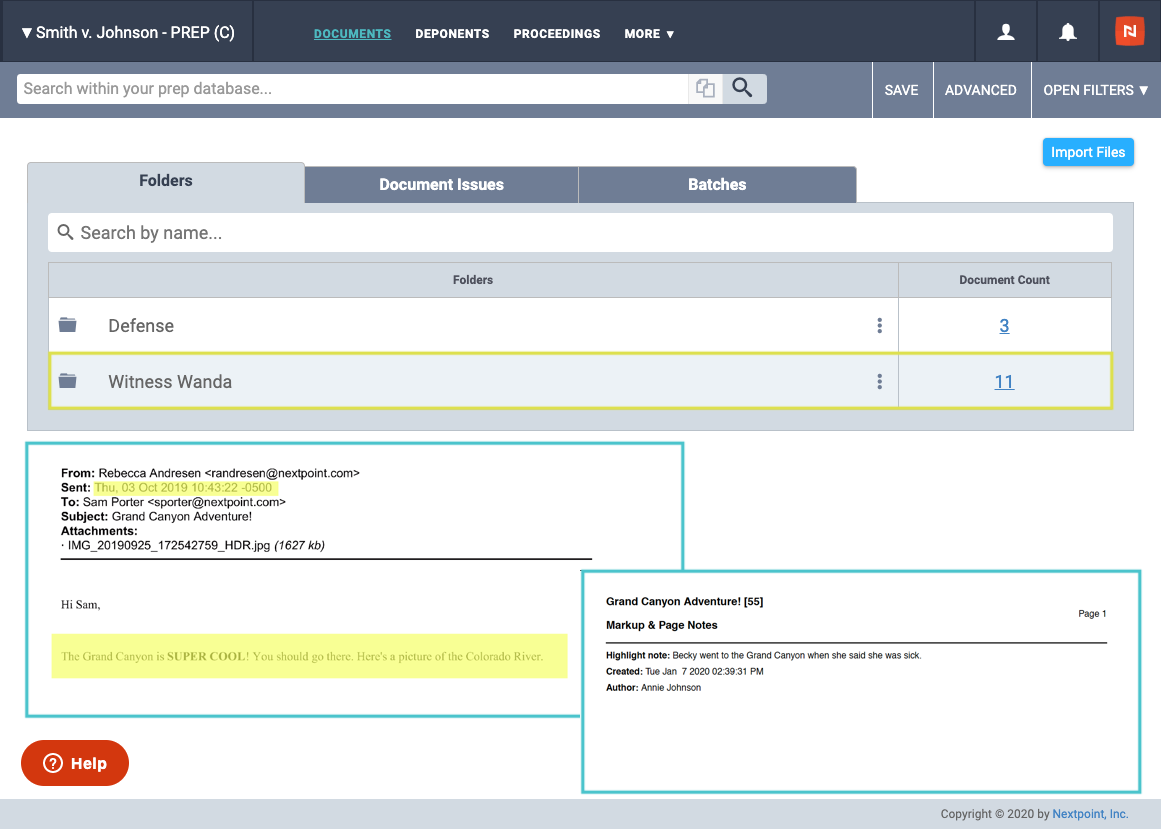 Effortless transcript management
Instantly record designations, objections, transcripts and review video.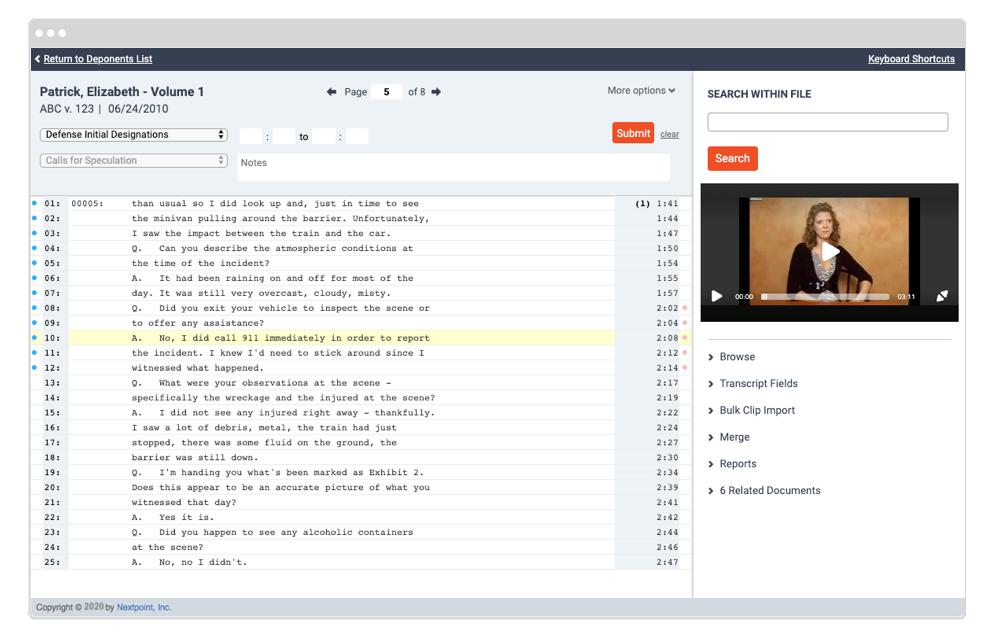 Gather the insights you need
Create custom chronologies and reports to better understand your documents and transcripts.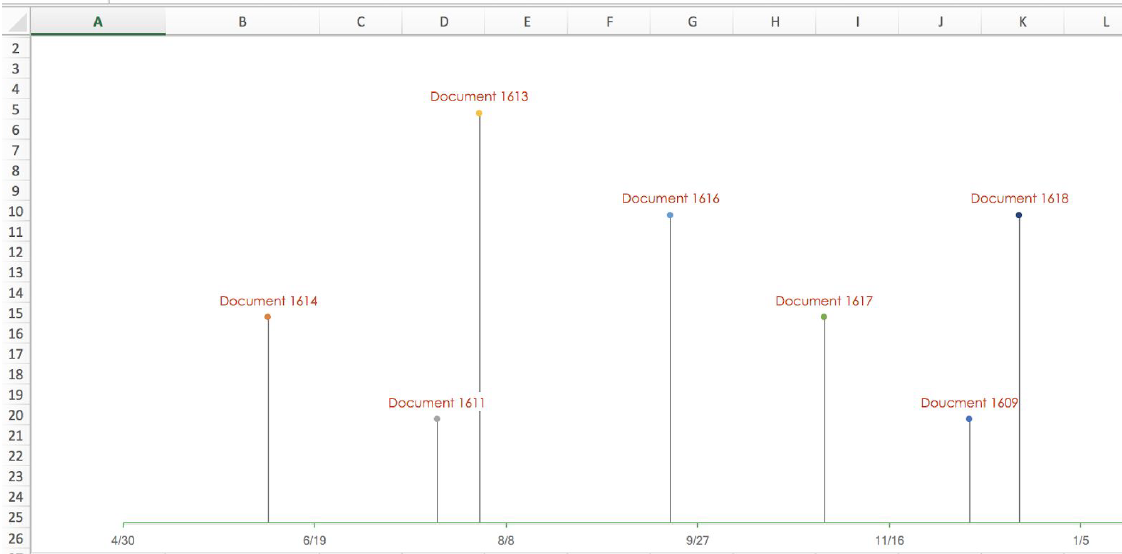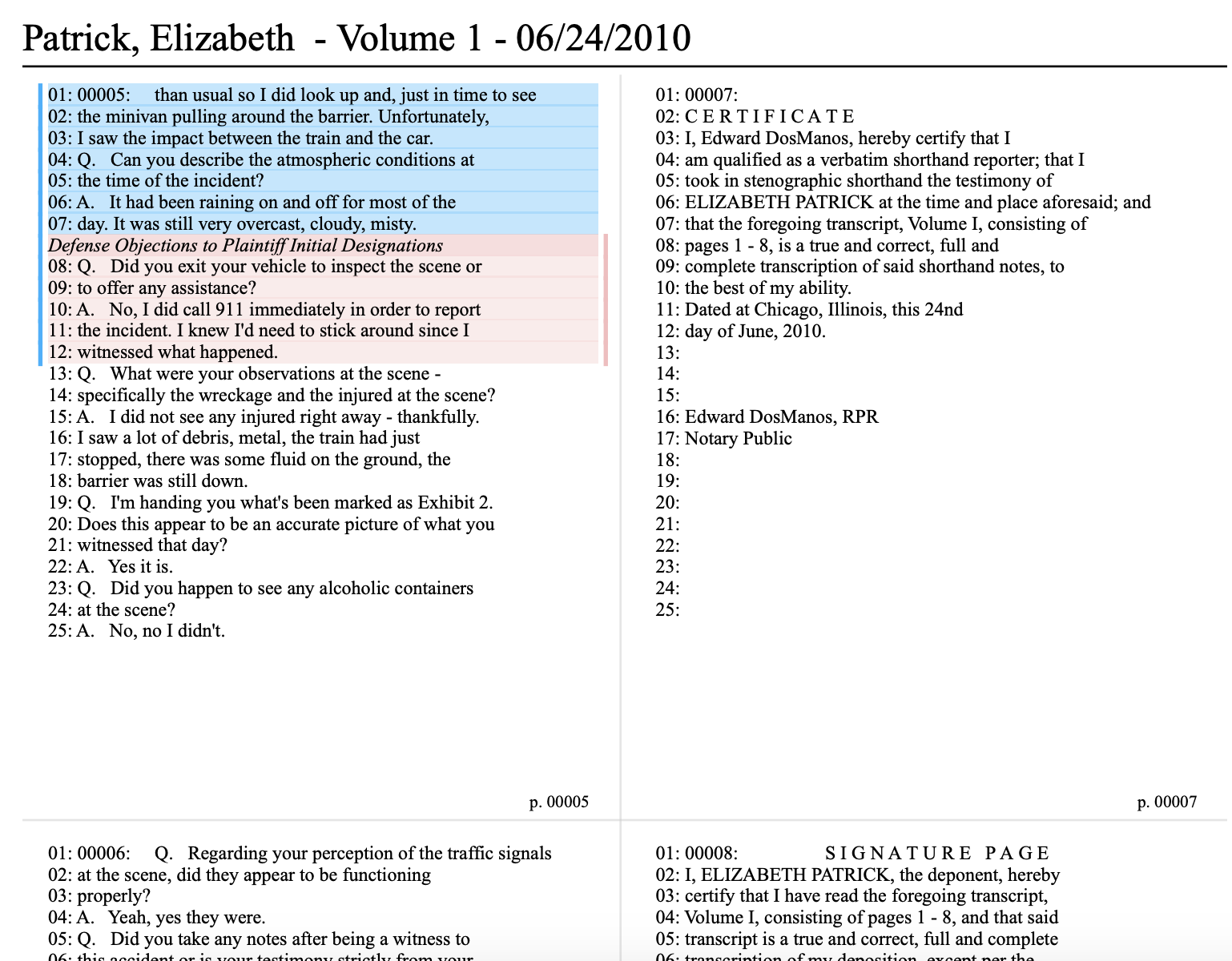 Instantly create document treatments
Pull up documents on the fly and create call-outs for presentation in Nextpoint Theater.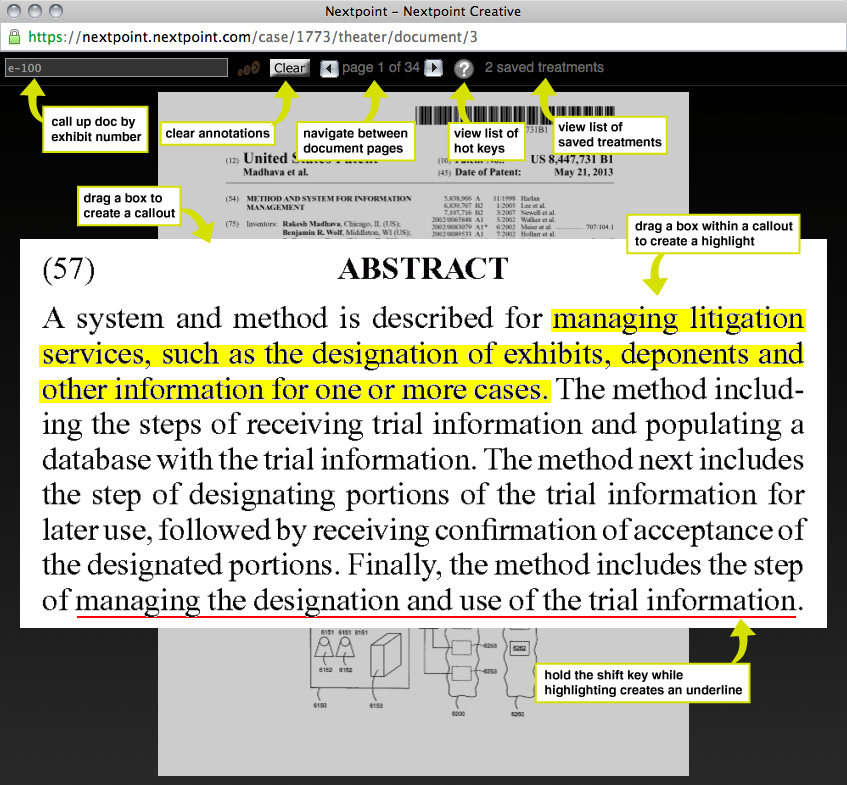 ---
Get started with our Discovery and/or Litigation Workflows.