After performing a search, click on the document you wish to review to open the document detail page.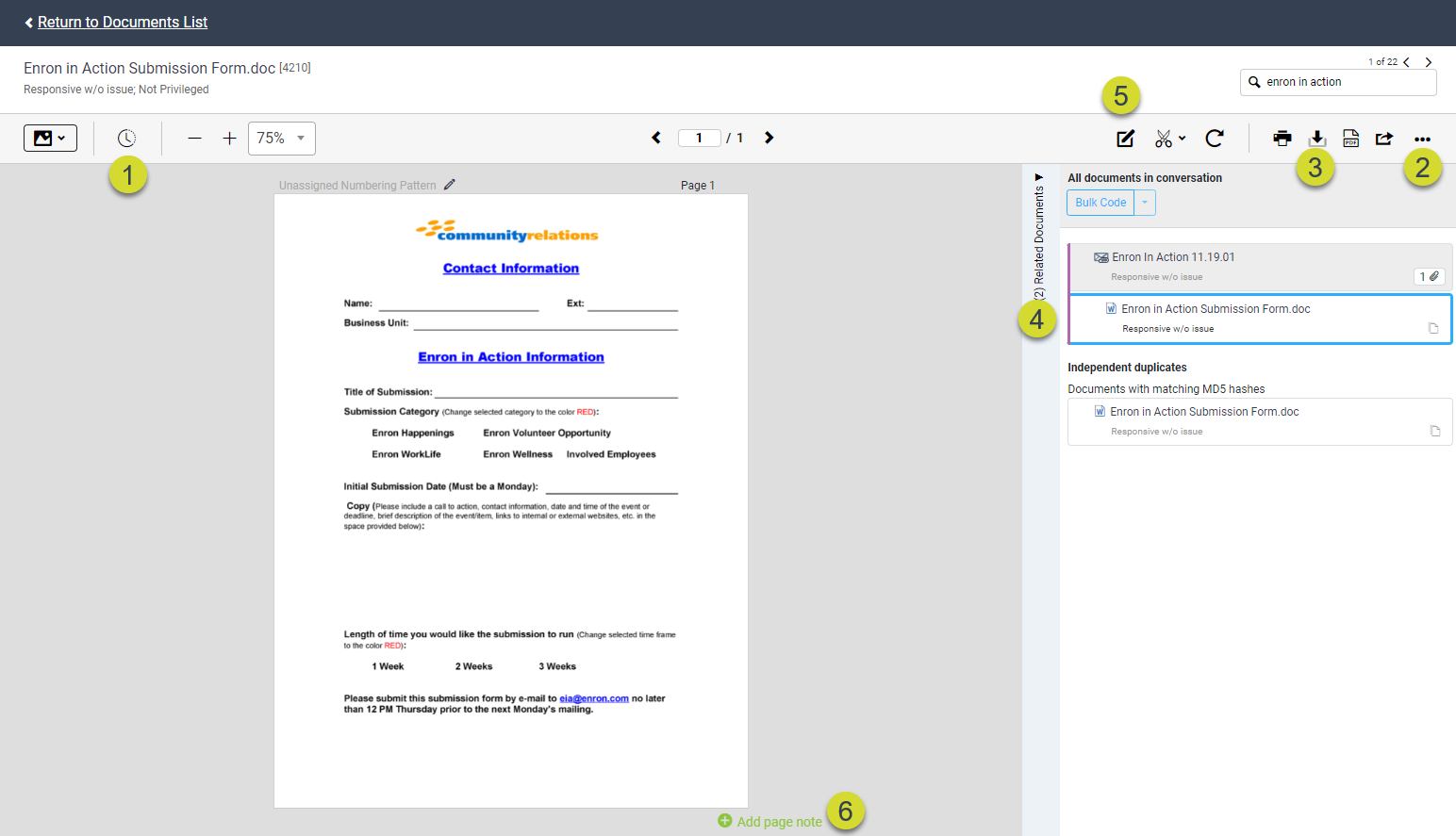 1. Click Views/Edits/Markups to view the Review History of the document.
2. Open the Document options dropdown to view in theater, view saved treatments, export the document family, markup the document, view document pages, add pages, view original files, trash the document or split the document.
3. You can Download the Original document, Share, or Print the document.
4. View the document in context of Related Documents, e.g. emails or attachments within an email chain. Emails will be at the top of the tree, with attachments below, duplicate documents are also accessible. The document you are currently viewing will be indicated by a blue arrow, and the document originally searched will have a red box around it. To view a different document, simply click it. If you wish to view it in a new window, click the green arrow. Select related documents and click Edit to make Bulk Edits to your selected documents.
5. Viewer Tools allow you to Add Image Markups (Image Highlights and Redactions), Rotate the document, or Zoom in.
6. Add or view the Page Notes in a document.
7. View all important Coding Fields and make changes to Review Status, Privilege Status, Confidentiality and other Hot Coding fields to the selected document. Just make your changes and click Save, or Save & Next to save and move on the next document in your list.
8 & 9. View or modify the other Coding information. You can also change the Coding fields that are displayed by clicking edit template.
10. View or modify the Folder(s) which this document belongs to.
11. View the Metadata that was extracted from the document.
Return to Discovery Workflow