*This functionality is available for Advanced users only.
At the top of the home page go to SETTINGS > Coding. Scroll down to the Responsive Issues section, then click "Create New".

Choose a Name and Abbreviation for your Issue, assign a color, and click "Create".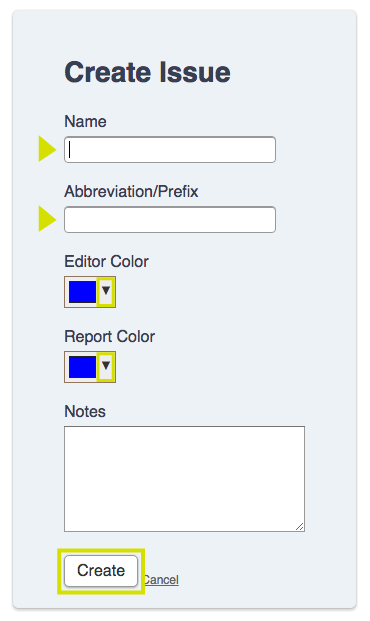 You can change the name, color, etc. of an issue by clicking "Edit".

You can create up to 63 Responsive Issues.
Return to Review Workflow