* This functionality is available for Advanced and Standard users only.
---
To Add Information to One Document
When you're viewing the document itself, on the right side of the page is the Designations & Relations and Coding Fields sections.
Click an arrow to drop down the identifier of your choice.
Enter your information and click "Update" at the bottom of the page.
---
To Add Information to Multiple Documents
Search for the documents you need, click "Select All" or check the boxes next to the documents you wish to edit, then click Bulk Actions.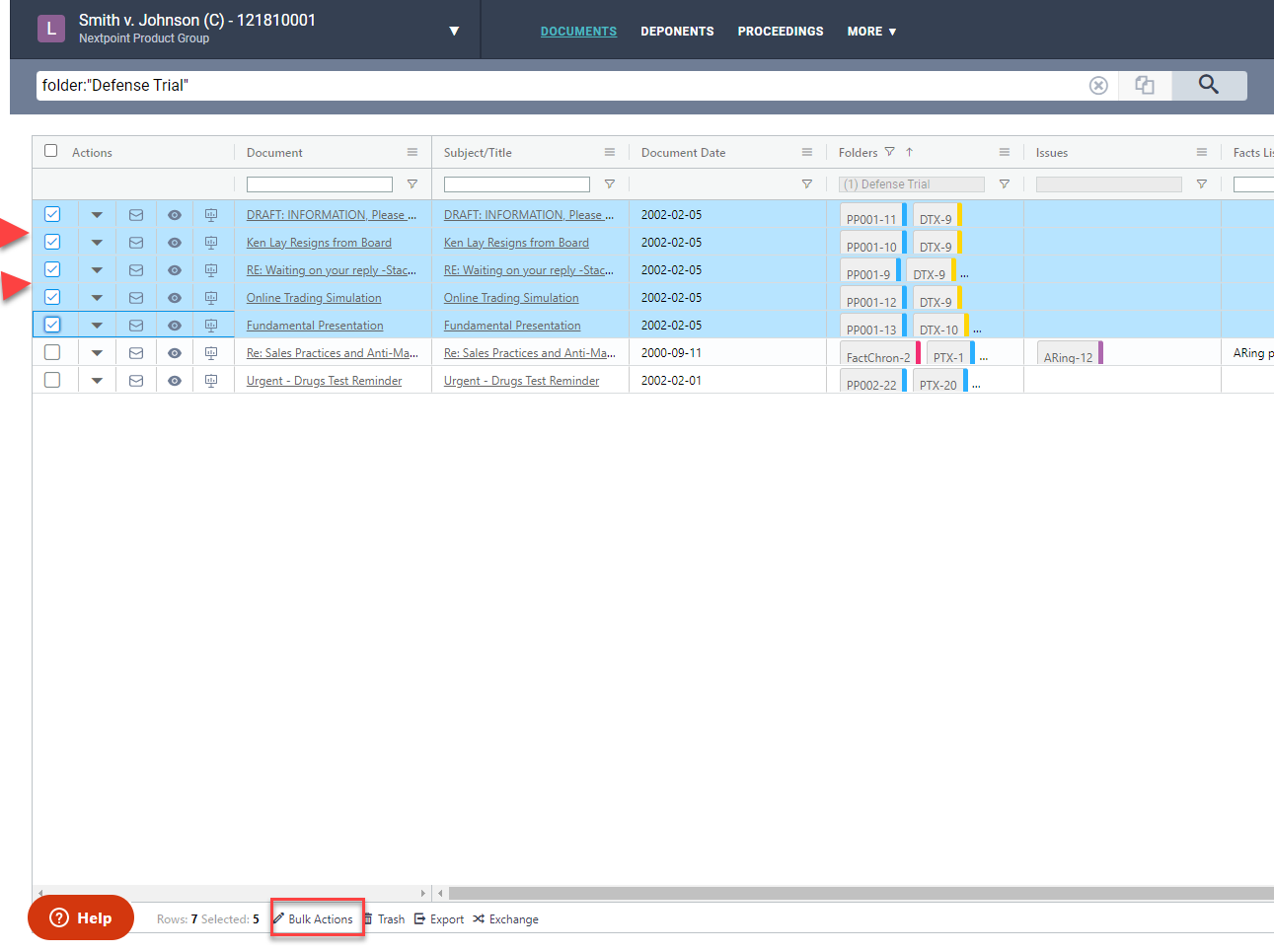 Enter the information in the appropriate fields and click "Update Documents".
IMPORTANT: Make sure to consider if you are making the Bulk Action update to only the documents selected or if you also want to include their families.