*This functionality is available for Advanced users only.
Whether you are exchanging rolling productions from Discovery to Litigation, have started to carefully curate the most important documents in building your case story, are preparing for upcoming depositions, or getting organized for an arbitration or trial, Nextpoint Litigation enables you to customize your database according to your specific needs.
To customize your database, hover over More in the main Litigation navigation and click on SETTINGS.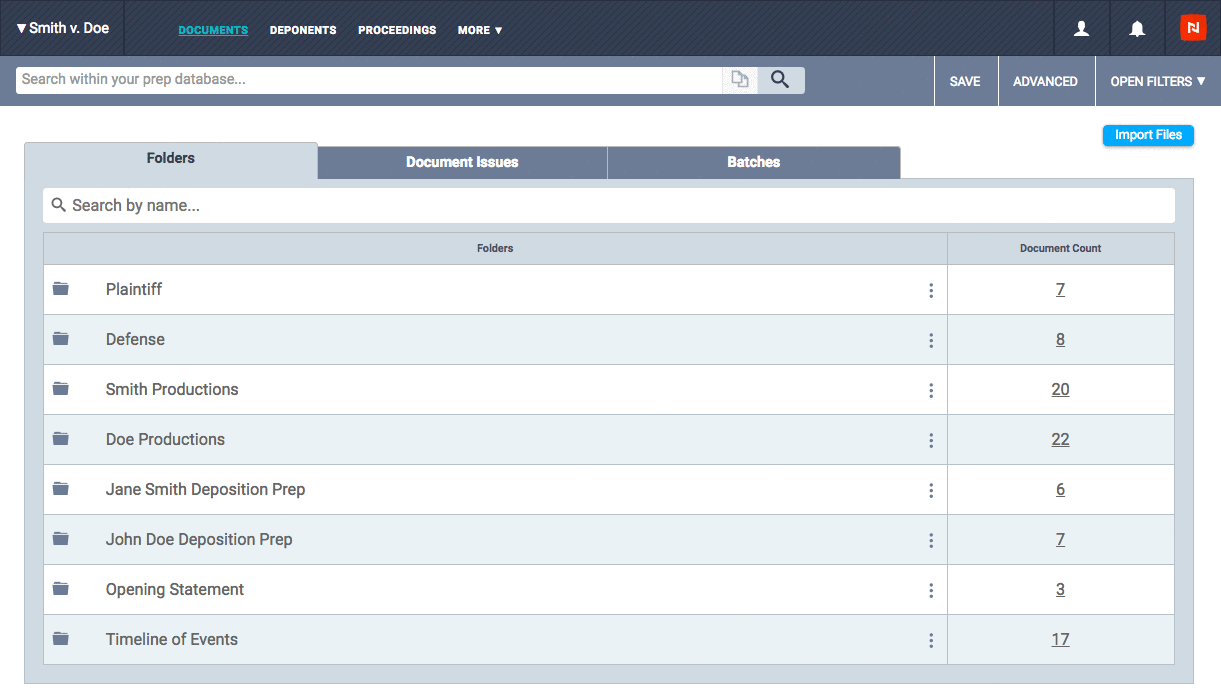 This will take you in the main SETTINGS interface where you will find five key categories to customize:
Take a closer look at each Litigation Settings Category in the below drop-down:
Note: All (blue) headers for each Setting "type" are hyperlinked to further details covering the creation and application of same.